Wayne Rooney has described his overhead kick against Manchester City in 2011 as his most important goal for Manchester United.
Rooney, who sat down with Sky Sports' Geoff Shreeves before Thursday's Manchester derby at the Etihad, live on Sky Sports, talked through one of his most famous goals for United, in the 2-1 win in February 2011.
United went on to win the Premier League title that season, and Rooney opened up about the strike to Shreeves, and admitted it was his best goal for the club.


"The deflection [from Nani's cross] actually helped me, because it slowed the ball down and gave me time to adjust myself, turn my body.
"To be honest, I just thought I'll go for it. I wasn't having the best game, and thankfully it's gone into the top corner."
Asked if it was his most important goal, Rooney said: "I think so. We went on to win the league that year and it was a big game for us."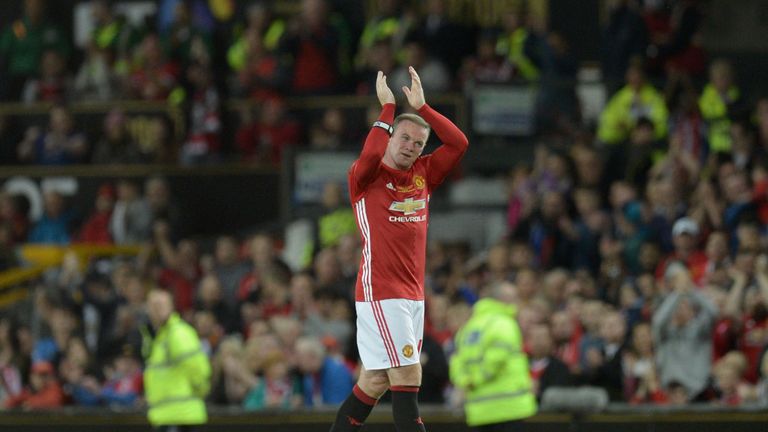 Rooney also revealed that City goalkeeper Joe Hart still believes the effort came off his shin, but the United man insists that's an even harder skill.
"He still now is adamant it came off my shin. I always say to him it's a harder skill to score off your shin than your foot!"
Watch the full Wayne Rooney interview with Geoff Shreeves before the Manchester derby on Sky Sports 1 on Thursday from 7pm.