Why Marcus Rashford's willingness to take responsibility is a key asset
Last Updated: 03/08/17 11:53pm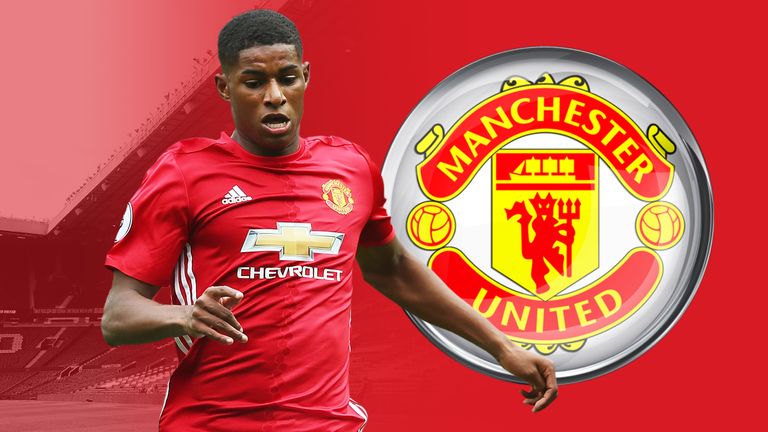 Marcus Rashford's free-kick gave Manchester United a 1-0 win over Celta Vigo in their Europa League semi-final on Thursday. The youngster's willingness to take responsibility might be his greatest asset, writes Adam Bate.
Marcus Rashford's free-kick prowess is nothing new to those in the know at Old Trafford. "You've not seen it yet, but he hits free-kicks in a dipping fashion, almost the way Ronaldo does," revealed Paul Scholes in an interview with the United We Stand fanzine last year.
Clearly, he is on free-kicks for a reason. "Marcus is one of the boys we trust," said Jose Mourinho last month. "Because he's so young, he's able to keep developing that day after day. He's always with one of the assistant coaches trying to make it even better."
Rashford scored a stunner in an FA Youth Cup tie at Tottenham in 2015 but his brilliant effort that turned Manchester United's Europa League semi-final first leg away to Celta Vigo in their favour on Thursday was even more impressive.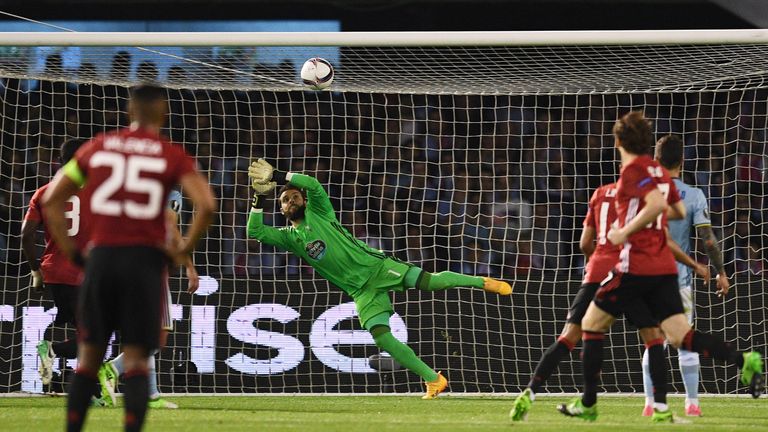 It was not just that Rashford showed he had the technique to beat the hitherto sensational Sergio Alvarez, but also that he had the audacity to attempt the shot on the angle in the first place. After all, Marouane Fellaini was there in the box waiting for Daley Blind to curl in the cross.
Rashford, however, had the confidence - the sheer chutzpah - to take on the shot having already won the free-kick himself. It hints at a remarkable willingness to take responsibility given not just his age and the importance of the game but also the circumstances of it.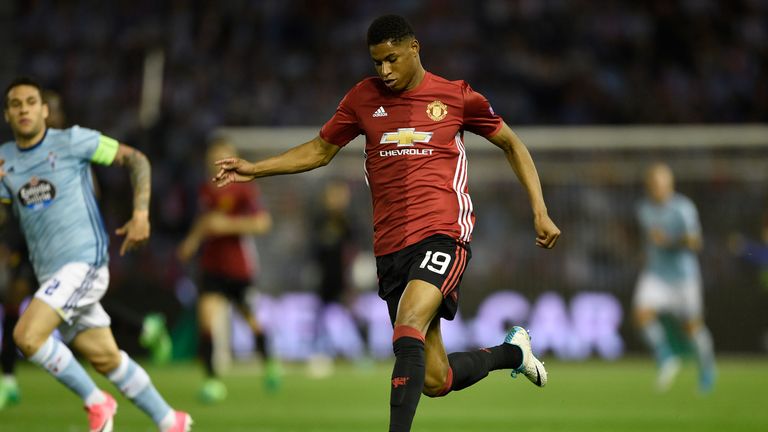 Minutes earlier, the 19-year-old forward had skewed an effort well wide of the far post from the left edge of the box when he had team-mates well-placed to receive it. With United having already missed a plethora of chances it would have been easy to become withdrawn.
Instead, it seemed to only increase his appetite to produce the breakthrough. As a result, United are now huge favourites to progress to the Europa League final and give Rashford the opportunity to add a fourth medal in little over a year since his debut.
Perhaps it should not be a surprise. This is the competition in which Rashford first announced himself to the wider public, of course, scoring twice at Old Trafford on his Manchester United debut against FC Midtjylland in February of last year.
Big goals have continued to come, including a famous derby winner at the Etihad Stadium last season. And while operating chiefly on the wing has seen the goals become less frequent it's never been more apparent that Rashford is ready to take his chance.
That's particularly significant given the absence of Zlatan Ibrahimovic. It was the Swede who was supposed to be the main man in Stockholm, pencilled in for a hero's role against former club Ajax. It was an occasion made for United's top scorer and talisman.
But Rashford's free-kick was a reminder that United have others who can step up when needed. In particular, a player more than 16 years younger than Ibrahimovic who is also showing signs of revelling in the responsibility that comes with the big occasion.
Grab a Sky Sports Day Pass and strap yourself in for a blockbuster Super Sunday as Arsenal face their old foe Man Utd. All the action live on NOW TV, no contract!