Zlatan Ibrahimovic starred for Manchester United but could they be better without him?
Zlatan Ibrahimovic has been Manchester United's talisman this season. The 35-year-old striker has justified his iconic status by scoring 28 goals, including the Wembley winner in the EFL Cup final triumph over Southampton in February.
So when the Swede suffered a cruciate ligament injury following an awkward landing against Anderlecht last month, it might have been the moment that United's season really went wrong. How would Jose Mourinho's men cope without him?
As it has turned out, the team bounced back from that blow to produce a convincing 2-0 away win at Burnley in the very next game before drawing at Manchester City. They had already beaten champions-elect Chelsea without Ibrahimovic in the game prior to his injury.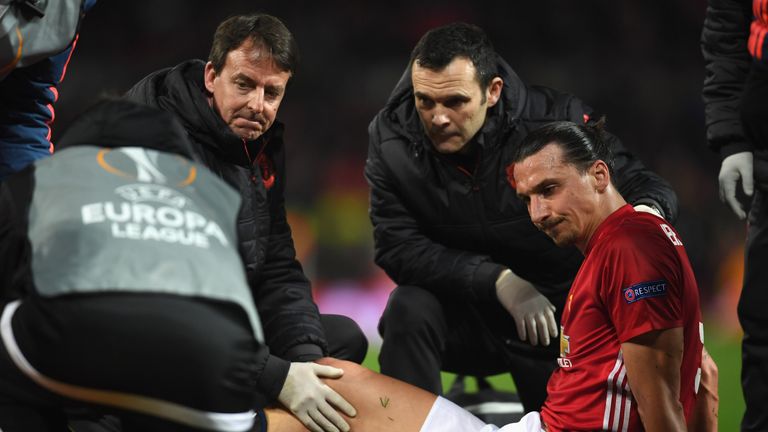 Following United's encouraging 1-0 win against Celta Vigo on Thursday, there are now those floating the idea that the side actually can be better without him. That's good news given that Ibrahimovic may well have played his last game for the club. So what is the truth?
The theory
For all Ibrahimovic's undoubted quality, at the age of 35 he is reliant on strength and skill rather than speed. This shapes United's build-up play as the pace has to come from the flanks. Having the option of the ball in behind through the middle brings fresh possibilities.
With Marcus Rashford and Anthony Martial leading the line, United can counter more effectively. "This is what you're going to get without him," said Gary Neville. "Counter-attack through the centre forward. Far more like Manchester United have always played."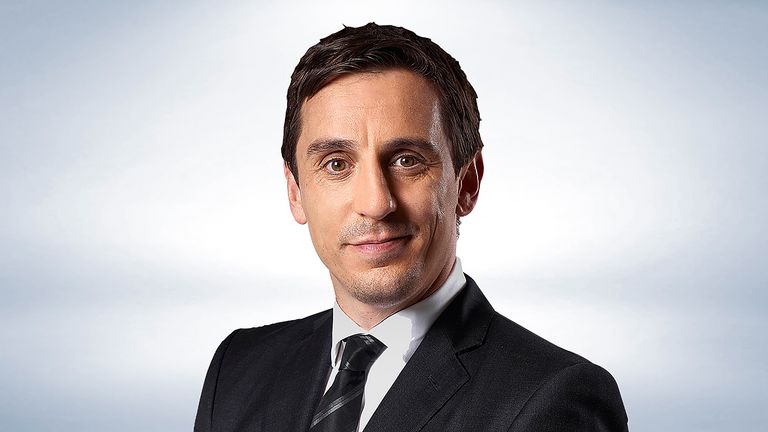 This is what you're going to get without him. Counter-attack through the centre forward. Far more like Manchester United have always played.
While Ibrahimovic is a strong contender for the club's individual awards this season, that has not necessarily translated to team effectiveness. "The two performances [against Chelsea and Burnley] are probably the best I've seen them home and away," added Neville.
The evidence
So far this season United are unbeaten in the seven Premier League games that Ibrahimovic has not started. That list includes the 2-0 win over Chelsea, an away point at neighbours Manchester City and the draw against Arsenal where they were only denied the win late on.


However, with four of the seven matches having been drawn, United have - on average - still picked up more points per game with Ibrahimovic in the side. Old Trafford stalemates against West Brom and Swansea hinting at a bigger problem in breaking opponents down.
The problem
Mourinho has managed to negotiate those seven matches without major damage but he will be loath to do so over a longer period. It seems inevitable that Ibrahimovic would be missed in the long run - particularly given a lack of guaranteed goals from elsewhere.
Finding a player with a proven track record of scoring over 20 goals - as Ibrahimovic has done for each of the past 10 season - could be an expensive businesses. Antoine Griezmann has the qualities to deliver that but what of the intangibles that Ibrahimovic brings?
The veteran has been a hugely positive influence off the pitch. Juan Mata has spoken of how Ibrahimovic is "always pushing buttons at the right moment" and this attitude is priceless for Mourinho as he looks to restore a winning mentality at United. Losing him is a risk.
The conclusion
There is a persuasive argument that United can play with greater urgency in the final third with pacier players up front and the team's performances without Ibrahimovic might convince Mourinho to look for something other than a like-for-like switch in the summer.
However, unlike Wayne Rooney who has been gradually phased out of the side, Ibrahimovic will be departing as a key figure in the first-choice line-up. United's No.9 might have arrived on a free transfer, but finding an adequate replacement could be an expensive business.
Grab a Sky Sports Day Pass and strap yourself in for a blockbuster Super Sunday as Arsenal face their old foe Man Utd. All the action live on NOW TV, no contract!