Sky Sports pundits have called Jose Mourinho's tactical decisions into question after he suffered his first career defeat to Arsene Wenger as Arsenal beat Manchester United 2-0 on Sunday.
Following the Europa League win over Celta Vigo in midweek, Mourinho made wholesale changes to his side, with eight alterations ahead of this week's semi-final, second leg at Old Trafford.
Juan Mata returned and Henrikh Mkhitaryan retained his place, but the attacking pair were deployed by Mourinho to occupy full-back positions for much of the game. The result was a muted attacking output and, after two goals in three second-half minutes, United seemed to run out of ideas at the Emirates.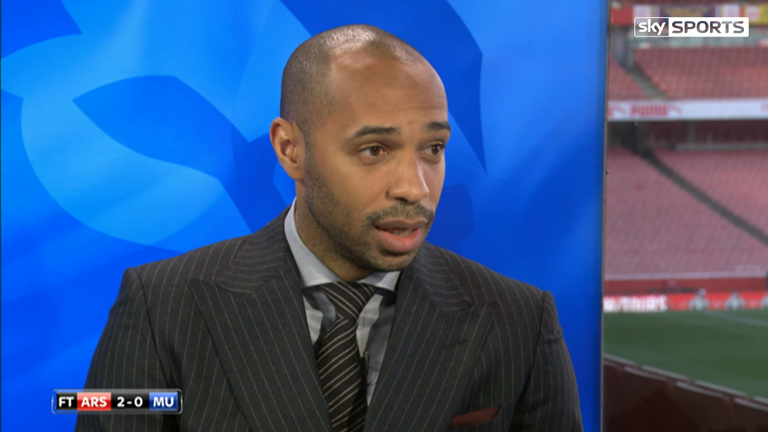 Watching on from the Sky Sports studio were Jamie Redknapp, Graeme Souness and Thierry Henry and the trio were not surprised with the final result considering the way Mourinho set his team up.
"It'll hurt him [Mourinho], but he can smile about it," said Souness. "Deep down he'll hate today, because this is a place he'd not want to lose. But if you set out to play like that, the first thing you are doing is handing the initiative to the other team. Juan Mata would not want to be wide in any system, Mkhitaryan the exact same.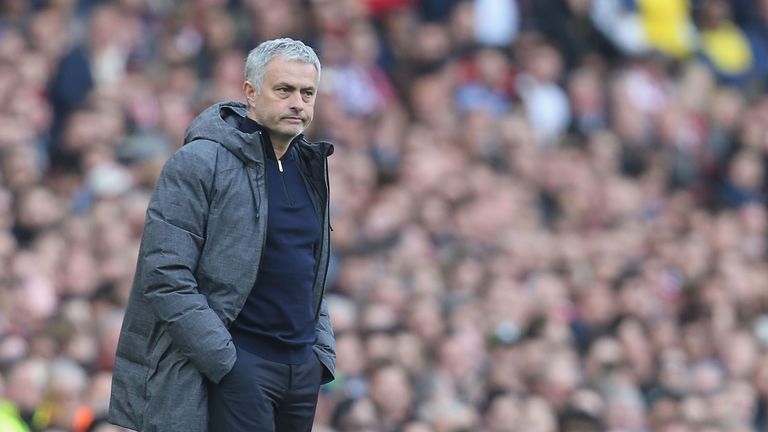 "They've got hard games coming up so are they playing that way so they're not chasing the game? You're always in possession, the distances you have to run are not that great because you're always together, defending deep. That's great as long as you can nick something in some games, but they didn't do that today and ended up conceding two goals in three minutes.
Redknapp also drew attention to the United boss' "disappointing" tactical choices, given the creative influence the pair can undoubtedly offer.
He said. "You're saying to Mkhitaryan, who got the most assists last year in European football, to play at left-back and then you're going to ask Juan Mata to go and do a job at right-back and you're always playing as a back-six.
"You're saying to your team 'we are going to sit back and try and get an opportunity on the break'. How are you meant to be an attacking forward when you're playing that defensive?"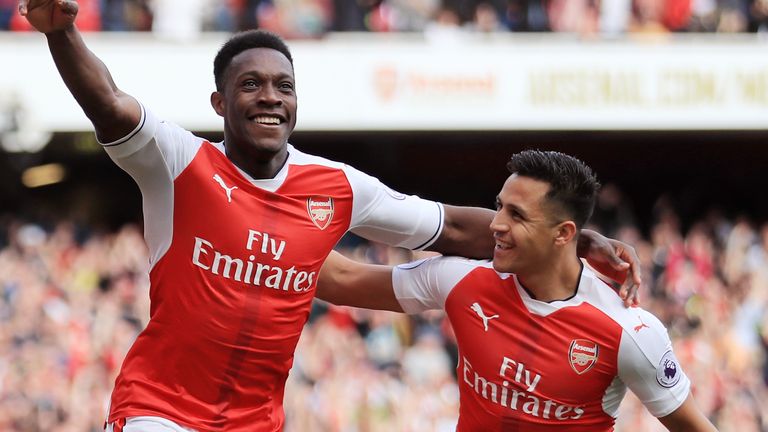 However, Henry said he was unsure why Mourinho's tactics had caused such a stir.
The former Arsenal legend said: "He came to do a job, but the only thing is that Arsenal scored then suddenly it's not that great anymore. We've seen that a lot in the past with Mourinho so I don't know why we're so surprised.
"That's what he does, that's how he likes to expose teams. The only thing is - and he's said it himself - they did not score today. Arsenal were a bit better than his team today and they opened them up, in a lucky way if I can say. But if you don't shoot you don't score."