Manchester United's Angel Gomes has the potential to be the same type of player as Andres Iniesta or David Silva, Paul McGuinness has told Sky Sports News HQ.
McGuiness managed teams in United's academy for 23 years, from the famed class of 1992 until 2016, and coached the likes of Gomes, Marcus Rashford and Paul Pogba.
London-born Gomes, 16, became the youngest United debutant since Duncan Edwards in the 1950s when he replaced Wayne Rooney in the final-day victory over Crystal Palace - and the first player born in the 21st century to play in the Premier League.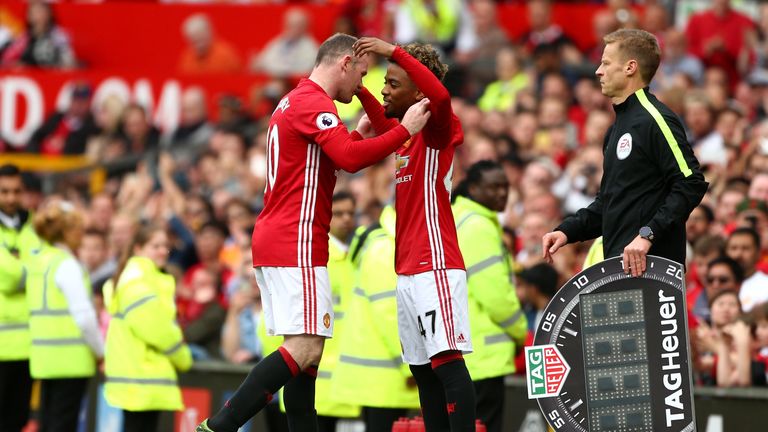 "He's a real talent," McGuiness said. "If he was Brazilian, people would be raving about him and, if he was six inches taller, people would be going mad.
"I suppose that's our country. People doubt players if they're short in stature but no-one is doubting Andres Iniesta or David Silva. He's got the potential to be that type of player and, in England, you just don't get many players like that.
"If you play him with better players, he'll get better himself and create chances for them. You don't want to build him up too soon but I'm sure they'll handle all that at United."
Joel Pereira, Demetri Mitchell, Scott McTominay and Josh Harrop made their first Premier League starts at Old Trafford - four of 12 academy graduates who were part of the match-day squad.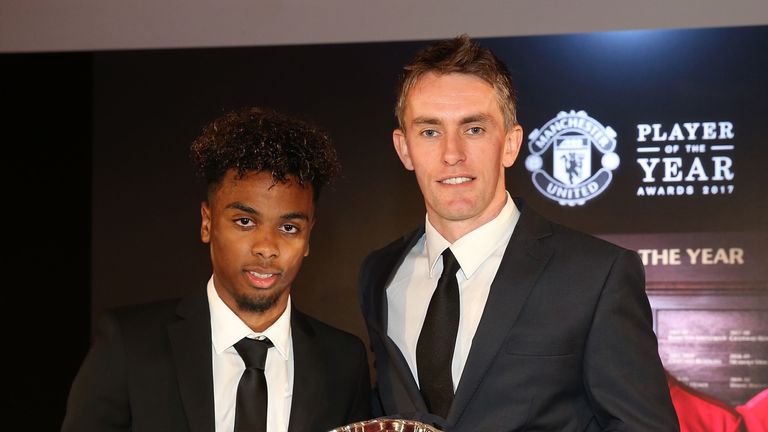 McGuinness praised Harrop, who scored a superb goal, and McTominay in particular but tipped Axel Tuanzebe and Timothy Fosu-Mensah, who already had a few games under their belts, as the next ones to break into the first team.
"Fosu-Mensah is a fantastic athlete but he maybe needs to nail down a position," McGuinness said. "He's got fantastic pace on the recovery to get him out of trouble at full-back. It's whether Jose thinks he can learn more going out on loan or with the team.
"Tuanzebe has played one or two games now, in three or four different positions; right-back, centre-back, centre-midfield. He's got real potential to be a leader and whether he makes it at United or not, I'm pretty sure he'll be the captain of whatever team he plays for.
"I think Axel has made a big bid to be right in there. He can play in a few positions and has a fantastic attitude. I think he'll want him in the squad and I think he's been cementing, recently, a place in the squad.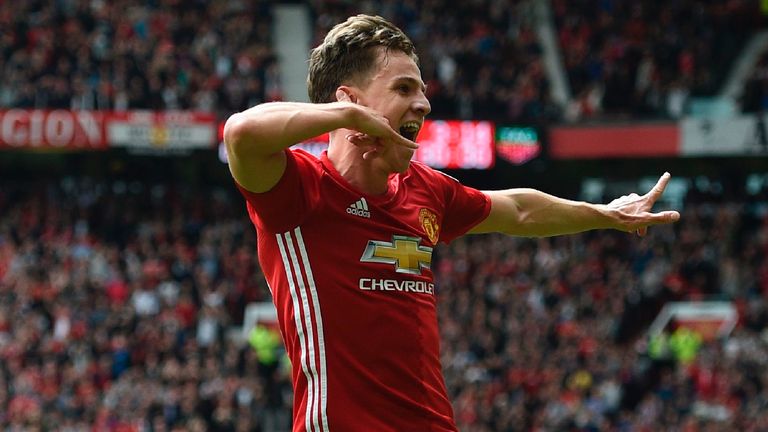 "It was a fantastic achievement for the players and the academy to have all those players on the pitch at once. They've beaten a full strength Crystal Palace team, so they've shown great potential there.
"What a fantastic start for Josh Harrop. He is the type that makes things happen and he certainly did that on his debut, scoring a fantastic goal. He's that type of instinctive player that can open up a defence and make something happen.
"And Scott McTominay, a year or so ago, was six inches smaller. He's had a massive growth spurt and is now showing real potential."