Manchester United boss Jose Mourinho says he plans to trial a new-look strikeforce by pairing Romelu Lukaku with Marcus Rashford.
Mourinho got a first look at £75m Lukaku in United colours as his side kicked off pre-season with a 5-2 win over LA Galaxy at the StubHub Center.
Lukaku came on for the second half, while two-goal Rashford starred in the first, but Mourinho believes his big-money signing could flourish in partnership with the youngster he says has grown as a player and in stature.
"Today [Rashford] was in a different team than Lukaku. But in this pre-season we will also try both in the same team which I think can also work," Mourinho told reporters.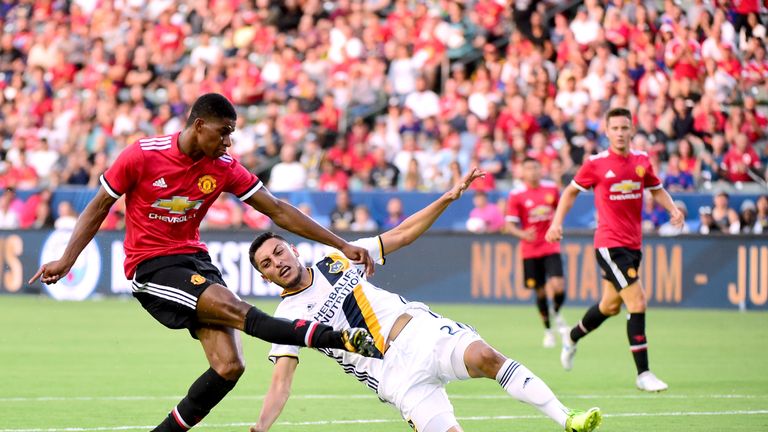 Praising the "natural evolution" of a player he claims he grown taller in the last year, Mourinho said of Rashford: "Last season in this period everybody was saying that with me it would be difficult for him to play.
"In the end, I think he was one of the top three with more appearances for the team so he played a lot, he developed a lot. He played in different positions. He played the important Europa League matches, which is like a pre-Champions League, and he's learning a lot.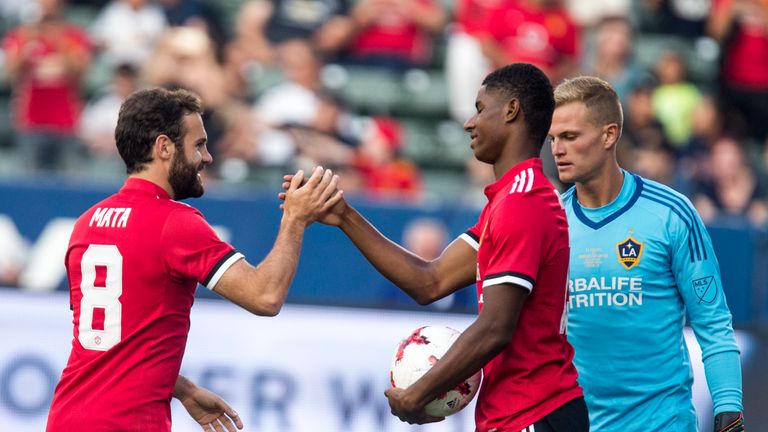 "It's just the natural evolution of a kid, accumulation of minutes on the pitch... he's already taller than when I arrived 13 months ago - he's three centimetres taller - and he put on some muscle, but without any kind of specific work because his speed is the most important quality so we don't want to lose that.
"He is a great professional with a great attitude and last season for too long he was in a period of not scoring goals and missing a lot of chances, which was not a drama because sometimes that's part of the evolution. We knew that this season he is going to score more goals than last season."
Rashford might have outshone Lukaku but the Manchester United boss declared himself happy with the "unselfish" former Everton striker.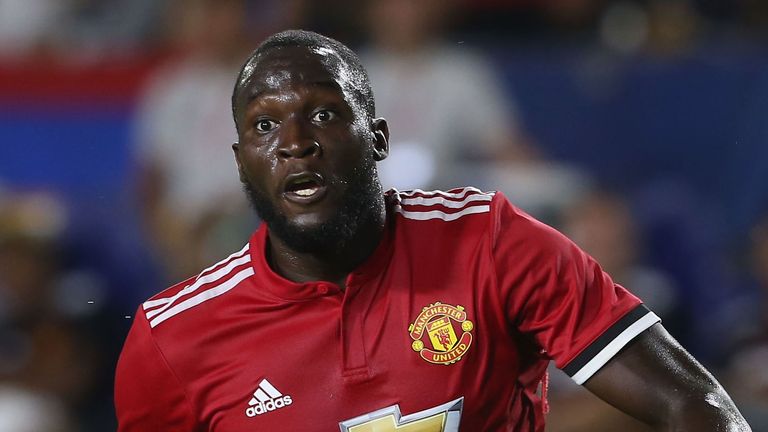 "Lukaku is a target man, he plays with his back to opponents," Mourinho said.
"A good thing today for me is to see that he's a team player. He's not selfish. He's not obsessed with goals. He wasn't so worried about himself, he was worried about the improvement of the team."