Jose Mourinho claims he got "emotional" when Wayne Rooney ended his 13-year stay at Manchester United to re-join his boyhood club Everton.
The 31-year-old left United earlier this month as part of the deal that saw Romelu Lukaku move in the opposite direction.
Rooney was limited to just five goals in 25 Premier League appearances (15 starts) in Mourinho's first season in charge and assumed an increasingly peripheral role as the season progressed.
The United manager accepts it was in Rooney's best interests to move on in search of more regular playing time but insists the club were happy for him to stay.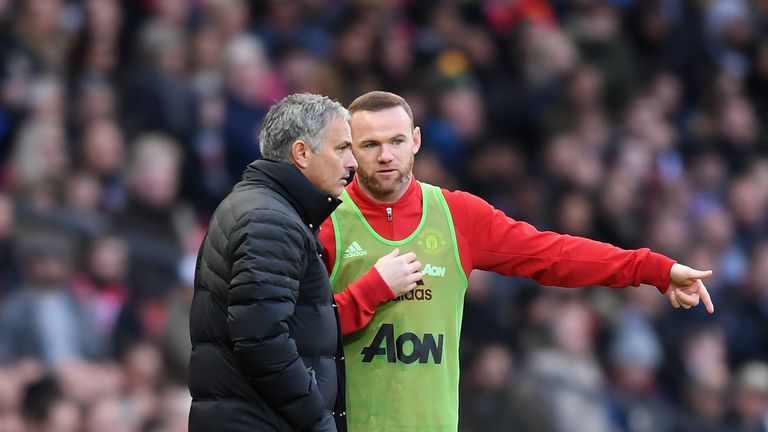 "I miss him a lot," said Mourinho. "I think he's a fantastic guy. I'm not the kind of guy that gets normally emotional in my job and I did it with him when he left.
"But I'm sure that he's going to be very, very good for Everton and Everton is going to be very, very good for him.
"It was not difficult [to let him go] because he deserves that, it's not difficult. He deserves what he got and what he got was our desire for him to stay and our respect by letting it be completely clear that we would like him to stay.
"And at the same time, the respect that allows him to be happy - allow him to try to play every game, every minute which honestly I think he needs.
"At his age, I think with his genetic, with his body, with his personality too, I don't think he's the kind of player to be less motivated, not so happy because he's not playing every minute.
"I think with his body he needs to be working at high intensity every day, every match. So I think he deserves that respect from us: if you want to go, we have to make it easy for you to go."