Jose Mourinho has faith in Anthony Martial to deliver for Manchester United
By Michael Kelleher
Last Updated: 19/08/17 1:55pm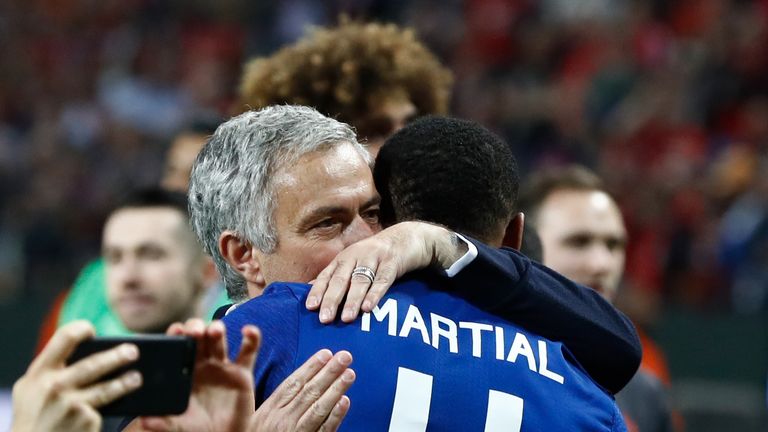 Jose Mourinho insists he has faith in Anthony Martial and has backed the young Frenchman to show a big improvement in his third season with Manchester United.
The 21-year-old failed to make the starting line-up for last weekend's 4-0 win over West Ham but showed his quality after coming on with a well-taken goal and an assist for Paul Pogba.
Mourinho has been vocal in his desire to add a wide player to his squad this summer, with United strongly interested in Inter Milan's Ivan Perisic.
But the United boss insisted that is not in an indictment of Martial, adding he was specifically looking for someone capable of playing wing back.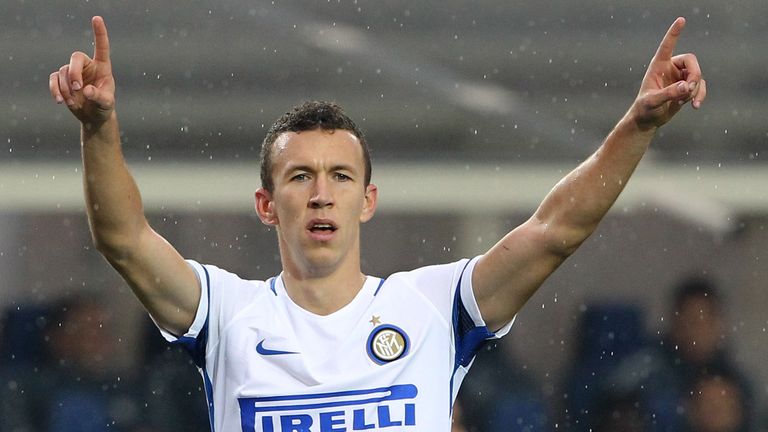 "I have faith in Anthony," Mourinho insisted. "Probably the player I was looking at was not a pure winger because I have pure wingers.
"Probably the player that I was looking for is a player that allows me to play with three at the back and play wing backs.
"Because - as a pure attacking player - Anthony is a good player. He is one of the players I believe is going to have a better season this season than the previous season.
"I look at some of my players and I am sure that some players are going to be better. Anthony is that for sure."
United's win against the Hammers was their biggest in the Premier League since beating QPR by the same scoreline in September 2014.
New signing Romelu Lukaku scored twice as he enjoyed a dream home debut at Old Trafford.
Lukaku and Marcus Rashford have worked well off each other in pre-season and that continued on Sunday but Mourinho believes the addition of the Belgian striker is helping all of United's attacking talent to flourish.
"I feel that connection [between Lukaku and Rashford] but I also feel that connection with more players," Mourinho said.
"I feel Martial and Romelu is a good connection. I feel Lingard is a good connection. I feel Mkhitaryan is a good connection.
"I think Romelu is a good player to play with. Okay, strikers, they live on numbers. It was probably because of his numbers that we paid so much to have him.
"But a striker is not just numbers. It is also the way he plays, the solutions he gives and the way he makes space for other players.
"For people like Marcus, Martial and Mkhitaryan to have that target man to play with them, I think it is very good."