Jose Mourinho backs shorter transfer window despite Manchester United vote
By James Dale
Last Updated: 08/09/17 3:47pm
Jose Mourinho has backed the Premier League's decision to shorten the transfer window, but understands Manchester United's vote against the proposal.
United, along with Manchester City, were among the five clubs that voted against bringing the transfer deadline forward.
Fourteen clubs voted on Thursday in favour of moving next summer's transfer deadline to August 9 - two days before the beginning of the 2018-19 season.
Mourinho, who completed all three of his summer signings before this season kicked off, admits he was in favour of the new changes, but understands the club's stance that it will make the club vulnerable against European opposition.
"By the coach's point of view, Jose Mourinho, obviously I am in favour of that because if I focus just on training processes," Mourinho said in his pre-match press conference ahead of facing Stoke this weekend.
"Of course I want to arrive day one I want to have my squad, my players, I want to work with them, travel with them, I don't want to be waiting for late decisions when the championship has started already. That is the coach's perspective.
"But there is another perspective - where I can also include myself because I am more than just the head coach, I have also to share the problems that the board have - which is obviously that when the decision is not uniform around Europe, obviously we are opening another disadvantage for the English clubs.
"That was the reason why Manchester United voted against, because there is an element of disadvantage."
Liverpool were forced to deal with a transfer request from Philippe Coutinho late in the window, as Barcelona made three bids to try to lure the player to the Nou Camp following Neymar's exit to Paris Saint-Germain.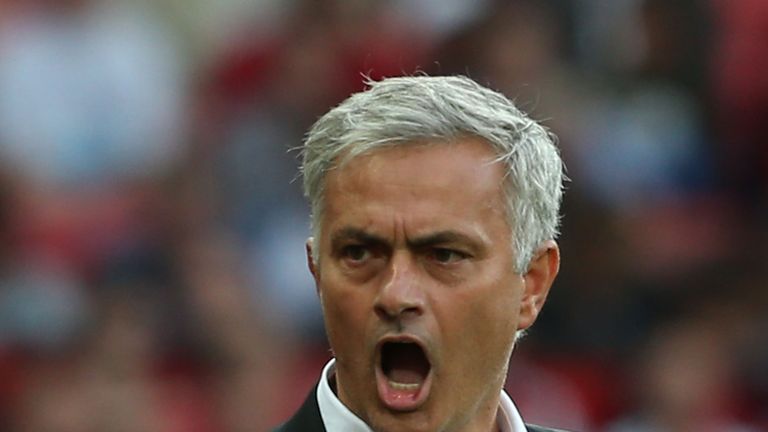 I hope and expect my club to be strong enough and powerful enough for when the market closes for us, we can also close our doors.
Jose Mourinho
Mourinho fears top European clubs will continue to test Premier League sides' resolve when it comes to selling players after the English window closes, but expects Manchester United's stature to mean they will not turn into a selling club.
"They [European clubs] can come to the English clubs, buy players, and leave English clubs without the possibility of a quick response," Mourinho added. "It is an element of weakness.
"If you tell me Manchester United, I hope and expect my club to be strong enough and powerful enough for when the market closes for us, we can also close our doors and say it doesn't matter, we close our doors for buying and selling.
"I expect my club to act in that way, so we are going to reduce that element of weakness. But there are other English clubs that will be at risk."