Jose Mourinho says he will give Victor Lindelof time at Manchester United
By Mark Crellin
Last Updated: 26/09/17 5:34pm
Manchester United manager Jose Mourinho says there is "no pressure" on summer signing Victor Lindelof.
Lindelof has not been a regular since his £30.7m move from Benfica but Mourinho says the Swede will "prove step by step" that he is ready for an increased role.
The 23-year-old defender started recent wins over Basel (Champions League) and Burton (Carabao Cup) but has yet to feature in the Premier League and was not even on the bench for Saturday's 1-0 win at Southampton.
Sweden coach Janne Andersson has told a Swedish radio station that Lindelof's current marginal status is "frustrating" and "a little unfortunate" but Mourinho is relaxed about the situation.
Speaking ahead of the Champions League game at CSKA Moscow on Wednesday, the United boss said: "Victor will be given time and no pressure for his evolution.
"He has a very specific position on the pitch and he needs time. He will be given time but also opportunities.
"Because just time and no opportunities to play, then the evolution gets slower. He needs time, no pressure, but also he needs opportunities.
"The fact that he played against Basel and then against Burton - and then in the future he's going to have more opportunities to play.
"He will prove step by step that he is ready to play."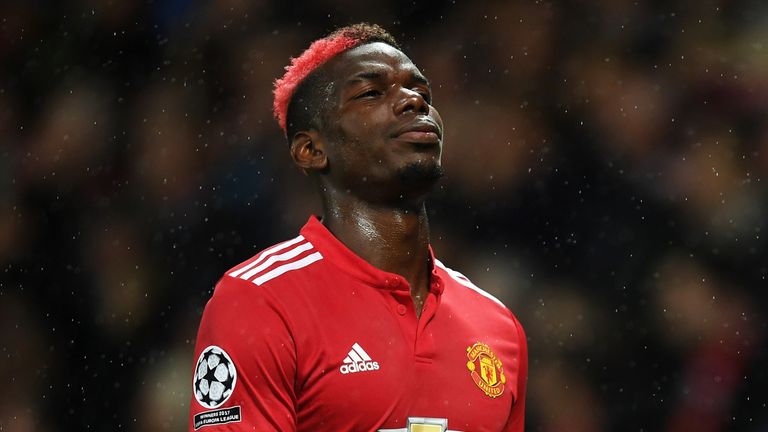 Antonio Valencia is being rested for the Moscow trip and United will also be without Paul Pogba, Marouane Fellaini and Michael Carrick, leaving Nemanja Matic and Ander Herrera as the only experienced central midfielders available for the game.
Mourinho added: "We don't have Fellaini, we don't have Pogba, we don't have Carrick. So, all three midfield players we lose for this match. The solutions are not many.
"We try not to focus on individual battles or specific areas on the pitch. We try to focus on the bigger picture.
"And we are going to have a team with quality, with balance."