Marcus Rashford and Anthony Martial key to Man Utd's early success, says Bryan Robson
Last Updated: 01/10/17 1:07pm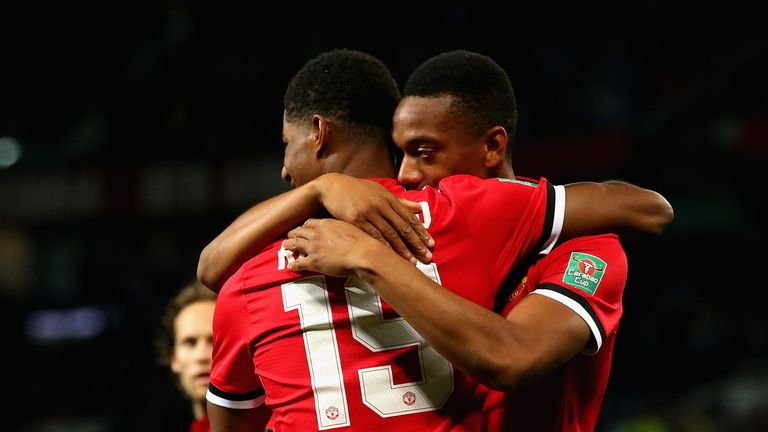 Marcus Rashford and Anthony Martial's fine start to the season has strengthened Bryan Robson's belief that Manchester United will seriously challenge for the Premier League title.
Jose Mourinho's side head into the international break second only to Manchester City on goal difference after racking up a club record-equalling 19 points from their first seven Premier League matches.
Both Rashford and Martial have been instrumental to that success as Mourinho has rotated them on the left-hand side of United's attack, with the pair combining for five goals and five assists in the league.
Robson has been impressed with the impacts of new signings Romelu Lukaku and Nemanja Matic but it is the development of Rashford, 19, and Martial, 21, that has really caught his eye.
"The squad looks solid," Robson said. "It's a good, confident start to the season.
"The one thing I felt at the start of the season was that if Rashford and Martial could start the season with a bit of confidence and improve from last year but score more goals, United have a real chance of winning the title and they can be there and thereabouts.
"That's exactly what has happened. Marcus and Martial have been scoring goals, they are looking confident. They are looking that little bit better, as is their understanding of the game from last season.
"With those two doing so well at the start of the season - that holds us in good stead.
"We know what [summer signing Nemanja] Matic is all about, Lukaku was always going to score goals playing for a team like Manchester United, so the team are looking solid with pace and so the signs are looking good to challenge for the title this year."
A difficult trip to Anfield to face Liverpool looms after the international break and United will be without midfield talisman Paul Pogba, who Mourinho has classified as a "long-term" absentee.
Fellaini, who scored twice against Palace, has been handed a starting role alongside Matic in Pogba's absence, while Ander Herrera impressed in the 4-1 win over CSKA Moscow on Wednesday.
Robson believes the squad Mourinho has assembled is far better equipped to cope with injuries to key players than the one he inherited from Louis van Gaal.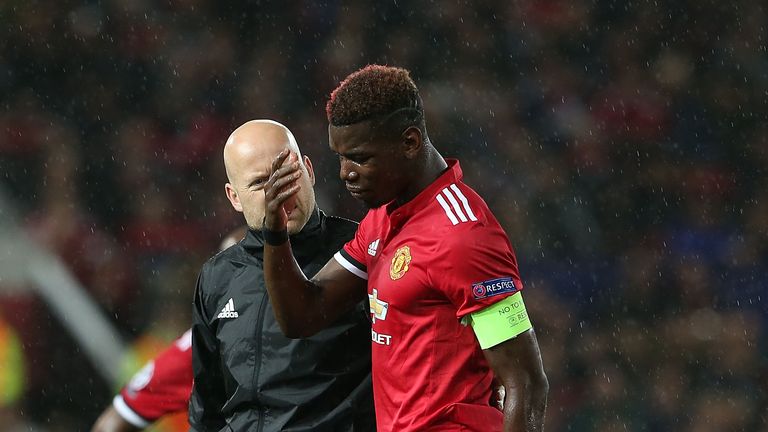 "You can do without one of your better players being injured right early on in the season," Robson, speaking on behalf of Vauxhall at Toddington Warehouse's 50th anniversary, said.
"But this is what happens and that's why you need to have a strong squad and that's what Jose has put together.
"He has put together a strong squad, you know we've got people like Michael Carrick, Fellaini, Herrera - these sorts of people to go in there and fill in for somebody like Pogba when he's injured.
"Those are real capable players; they proved it last year when they won a couple of trophies.
"Michael Carrick has won everything there is to win in the game, so the squad is looking good.
"Maybe two years ago if Paul Pogba was part of the Man United team and he got injured, you'd go, 'Oh no, who is going to replace him?', because the squad wasn't really that strong.
"But since Mourinho has been here, he has built the squad up and the team, so we can cope with some of the better players being out and the lads can still get on with it and win games."