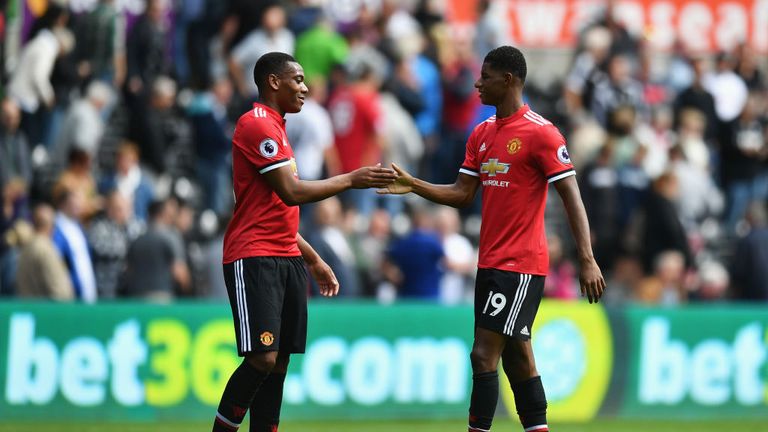 Marcus Rashford believes his duel with Anthony Martial is good for everyone at Manchester United - although the teenager would prefer a central striking role rather than that as a wide player.
Jose Mourinho's side enter the international break second to Manchester City in the Premier League on goal difference.
Rashford arrives on England duty having justified his return to the United starting line-up by providing two assists in Saturday's 4-0 win against embattled Crystal Palace.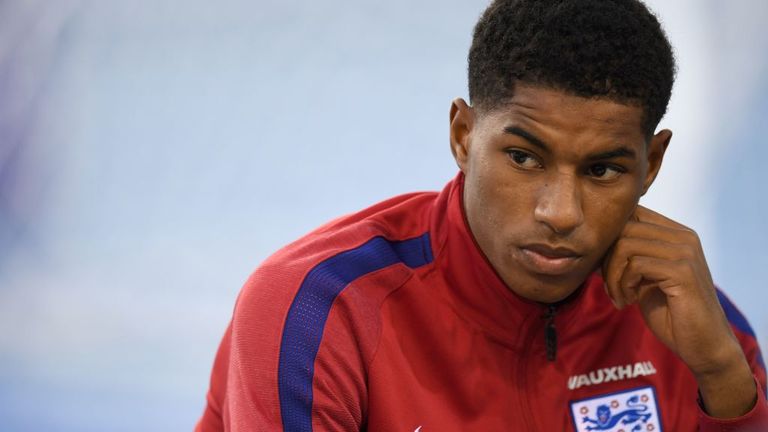 Martial provided an assist of his own after replacing the 19-year-old, with the duo vying for a starting berth throughout the early weeks of the campaign - competition that appears to be benefiting both players.
"Without it, you don't improve," Rashford said. "Young players need that sort of environment around them.
"I think we're both enjoying our football at the moment, we're both having our say in the games, and it's good for us, good for the manager, good for the team."
Rashford's rise to his lofty position has been well documented, as have the virtues of those competing for the role as central striker for club and country.
The in-form duo of Harry Kane and Romelu Lukaku provide quite the competition, but Rashford is keeping his head down and working hard.
"That's not in my hands," Rashford said. "If I'm not playing there, I'm not playing there.
"But wherever I'm playing, I try to get the same results. Obviously, you have to do it in a different way but it's not my decision."
Asked if he sees himself in a central role long-term, he added: "I'm a striker but if you have to play elsewhere to wait for your time, so be it.
"The coaching [at United] is very good, but they also try to turn you into good people as well as good players," Rashford said.
"I'd probably say it's about having a lot of respect for everyone, regardless of who they are or what they're doing. That's probably like the baseline you have to have no matter what age you are.
"Just having that alone can get you a long way. It's the main message they give you. United are very good at nourishing abilities.
"There's loads of different examples I can give you of ways they keep us grounded."