Marouane Fellaini suffered knee ligament damage against Bosnia-Herzegovina, says Belgium manager Roberto Martinez.
The 29-year-old is now back with Manchester United and a full prognosis on his injury is expected in the next 24 hours.


Fellaini had already been ruled out of Belgium's World Cup Qualifier against Cyprus on Tuesday and Saturday's crucial Premier League fixture against Liverpool at Anfield, live on Sky Sports Premier League.
Speaking to the media on Monday, Martinez said: "Marouane Fellaini, it has been confirmed that he has got ligament damage.
"He has gone back to Manchester United.
"It was a very unfortunate injury for Marouane. I don't think the state of the pitch played any part.
"A collision between two strong players, very committed that they want to win the ball, and unfortunately Marouane ended with a damaged ligament."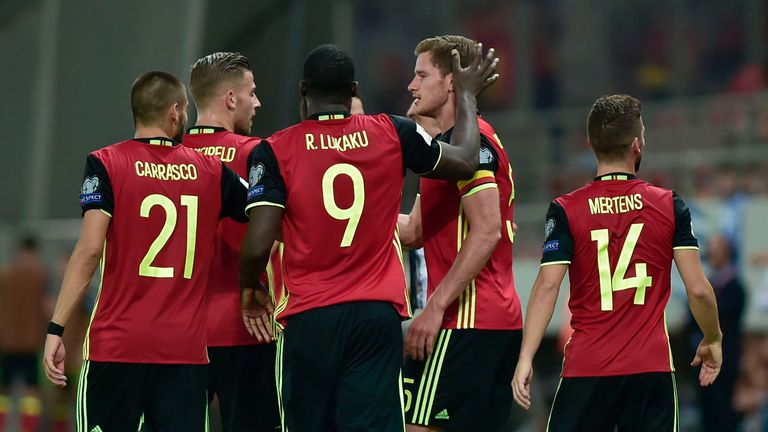 Martinez is not sure how long Fellanini will be on the sidelines for and thinks the situation will become clearer in the coming days.
"Marouane is a very quick healer but obviously now we had the scan and it is damage in the ligament," said Martinez.
"Damage could be very little or very big.
"I think the next few days, we will have a clear idea of the final state of the injury. The first 48 hours, you have still got the swelling.
"We don't know at this stage (how long Fellanini will be out for).
"I think with Marouane, sometimes you expect him to be out, but he is a really quick healer."