Jose Mourinho claims he doesn't 'cry' like other managers over injuries
Last Updated: 19/10/17 11:03am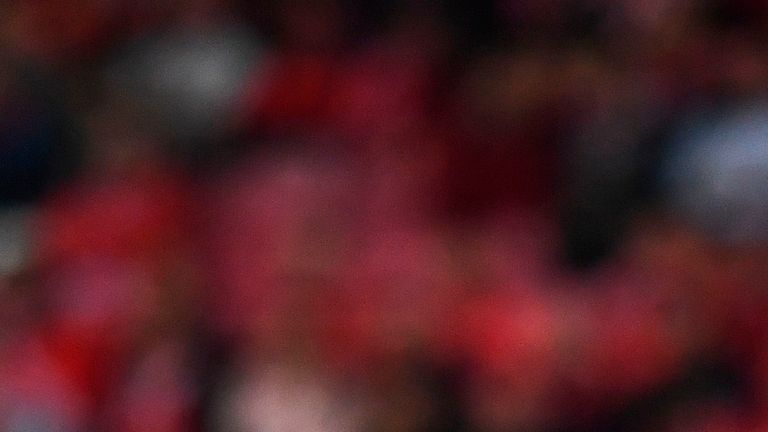 Jose Mourinho believes Manchester United's resolute defending is only considered a "crime" because he does not bleat about injuries like other managers.
Despite being two points off Premier League leaders Manchester City and already on the brink of reaching the Champions League knock-out phase, there is a lingering air of negativity.
Mourinho's tactics were widely condemned after Saturday's drab scoreless draw at Liverpool and things hardly improved in Lisbon, where United again held firm at the back to secure a 1-0 win against Benfica.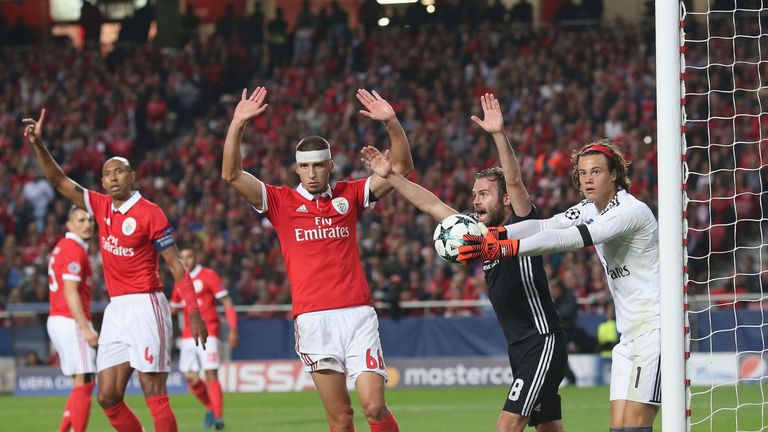 It was the ninth clean sheet in 13 matches and the United boss cannot understand the negativity surrounding his style.
"Not that I read it a lot, but sometimes when I read the press - not only English but Portuguese - I feel that sometimes defending properly it is seen as a crime," Mourinho said. "But it is not.
"That's why we controlled the game because we defended properly."
Later asked if United were unfairly treated when onlookers talk about their defensive approach, he said: "You know, with other managers, with other players, I'm pretty sure that yes (they get an easier ride) but that's not the problem for us.
"And there is another situation, maybe I'm guilty of it: I never speak about injuries.
"Other managers, they cry, they cry, they cry when some player is injured. I don't cry.
"I think the way to do it is to ignore the players that are injured, is to focus on the players that are available. It is to give confidence to the players that are available.
"But if I want to moan and cry like the others, I can cry for the next five minutes.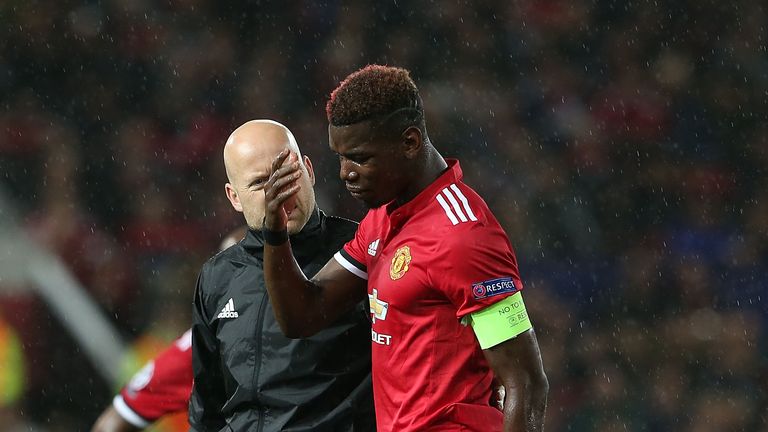 "(Zlatan) Ibrahimovc, (Paul) Pogba, (Marouane) Fellaini, Marcos Rojo - I can cry but I don't, so we do it with what we have.
"You know, we went to Liverpool with two midfield players and nothing else, not even on the bench.
"Today it happened the same. We brought a kid, like Benfica does, because I don't have another solution.
"I brought Scott McTominay who is the same age as Benfica's kids, but the Premier League is a different story. It's really hard.
"But, again, you know, 12 matches, 10 victories, two draws, nine clean sheets. We are not bad."