Jose Mourinho said Manchester United fought 'like it was the last ball of their careers' against Tottenham
Last Updated: 28/10/17 4:23pm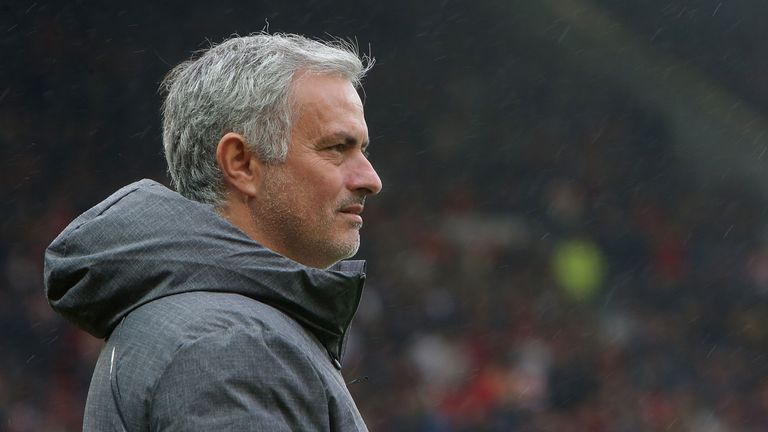 Jose Mourinho praised the attitude of his Manchester United side a week after turning on them in the defeat at Huddersfield.
Anthony Martial scored the late winner as United beat Tottenham 1-0 on Saturday, which brought back the winning feeling after their shock defeat at Huddersfield last weekend.
A game of few chances looked to be heading for a stalemate until Martial took advantage of a defensive lapse.
"I was so disappointed at Huddersfield because it looks like in that match we didn't know the responsibility, we didn't know the ambition, we didn't know that every point is a precious point," Mourinho said.
"Today if we drew the match or even if in the last minute we concede a goal and we lose 1-0, I wouldn't be against the players because I felt from minute one every ball was like the last ball of their careers. They gave absolutely everything, so I'm really happy with them and obviously with the result."
The decisive moment of the game came when an unmarked Romelu Lukaku flicked on for Martial, on for Marcus Rashford, to send a bobbling left-foot shot low across Tottenham goalkeeper Hugo Lloris.
It was the fourth time Martial had scored after coming off the bench this season and when asked whether he thought he deserved a more prominent role, the Frenchman said: "I want to play. I don't want to be on the bench."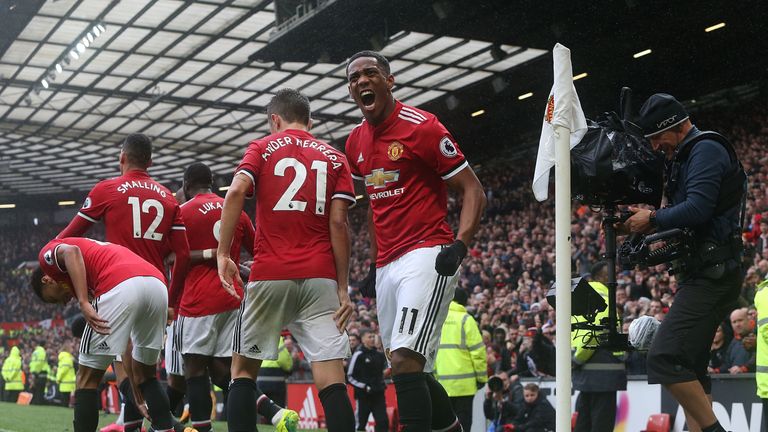 Mourinho was full of praise for his attacking trio, but didn't state whether Martial would be starting in midweek against Benfica in the Champions League.
"Martial scores with a bad shot, but it was a beautiful one," he said.
"Sometimes when he starts his contribution is good, but he's doesn't score. But he's playing well.
"The same as Rashford, the same as Lukaku. Sometimes I don't understand the reaction? They are doing amazingly well. Today we played two strikers against three top central defenders in Europe."