Sir Alex Ferguson and Manchester United could easily have parted before success, says Martin Edwards
By Allan Valente
Last Updated: 10/11/17 1:11pm
Martin Edwards admits he does not know how much longer he could have supported Sir Alex Ferguson at Manchester United had they not won a crucial FA Cup tie in January 1990.
Ferguson was appointed manager at Old Trafford in 1986 but it would be four years before he delivered his first piece of silverware at the club in the form of the FA Cup, after a frustrating start to life at United in which sections of the support called for him to be sacked.
Edwards, chairman from 1980-2003, said the club's hierarchy fully supported Ferguson as he looked to re-shape United on and off the pitch, and that he would answer letters from supporters who wrote to him questioning the appointment of, and continued backing for, the former Aberdeen boss.
United went to an in-form Nottingham Forest side in the FA Cup in January 1990 where a Mark Robins goal would set them on their way to winning the competition and ultimately embark on a trophy-laden period for Ferguson and the club before his retirement in 2013.
However, Edwards admits he is not sure how much longer he could have backed the Scot had United lost that tie and failed to improve on their league position, although it would be another three years before United won the Premier League title.
"I used to get a lot of letters and reply to letters but all I could say was 'I hear what you say but he is working very hard and we have just bought these players and were hoping it is going to come good'," Edwards told Stretty News TV.
"Sometimes chairmen used to go out and give a vote of confidence in a manager and really it is the death knell. So I steered away from votes of confidence but I did answer the private letters and all I could do was just hope and pray that it turned around sooner rather than later.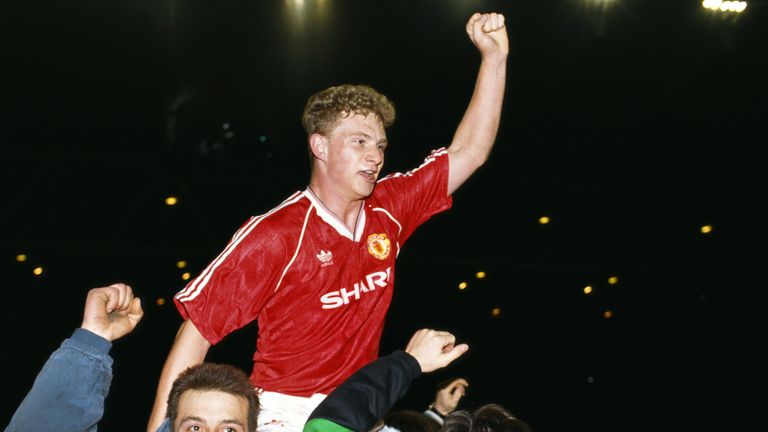 "I have always been honest and said that although I supported him that season and I told him that his job wasn't on the line at Forest away, I don't know whether if we had gone out of the cup that game and our league position hadn't improved how long more I could've gone on supporting him, I don't know.
"I've always been honest about that. It may have come the day we had to say 'hang on Alex, I have supported you the best I can, but it is not getting any better'."
Edwards says that FA Cup win and further silverware in the Cup Winners' Cup and League Cup in subsequent seasons won over many of Ferguson's critics.
"The pressure would've grown and grown and grown, it was bad enough as it was but it would've got worse," he said.
"That cup run lifted the pressure. It was probably still there at the end of the season but it lifted the pressure and then of course with the Cup Winners' Cup run the following season and going all the way and winning it.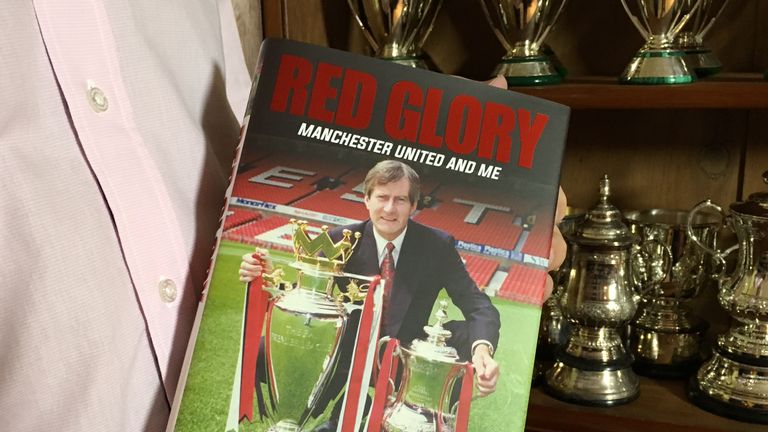 "The following season we should've won the league and we didn't, but we won the League Cup but we should have won it that year but by then he was established as a winner."
Edwards said "I have my doubts but I don't know" when asked if Ferguson would be given time in the modern game but insisted he and other senior figures at United were well aware of the impact the manager was looking to have at the club.
"We did persevere because it wasn't happening in the early years. We never lost faith because we knew what Alex was trying to do at ground floor level," he added.
"He wasn't happy with the scouting, he felt Manchester City were ahead of us in scouting and he felt there weren't enough scouts, the scouts weren't doing their job well enough, we weren't getting enough youngsters, City were getting more of the better youngsters at that time.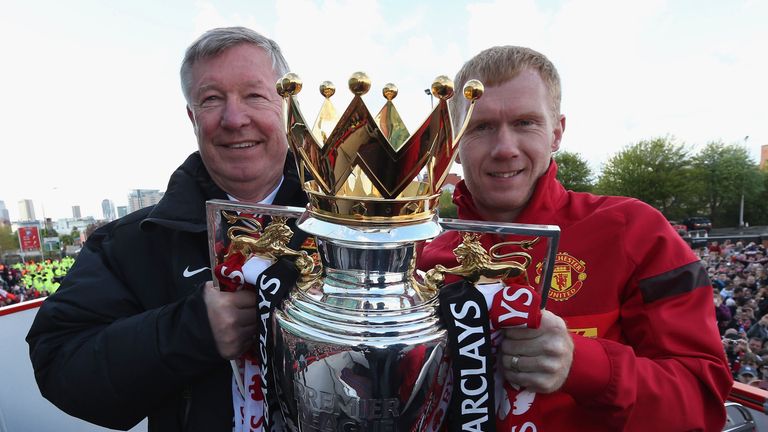 "He completely revamped the scouting, he was obviously very keen with the junior teams.
"We were very anxious to keep him to give him a chance to get that success. That cup run allowed him to do that when he went on to Wembley and we won that then lifted the pressure off everyone, particularly me as chairman. Then, of course, the Cup Winners' Cup the following year then the League Cup and then it just accumulated.
"We were patient, it was all to do with patience, and just believing that we had got the right man but hoping like hell he was going to prove it to us."