Jose Mourinho claims England failed to inform Man Utd of Phil Jones' injections
Last Updated: 22/11/17 10:00am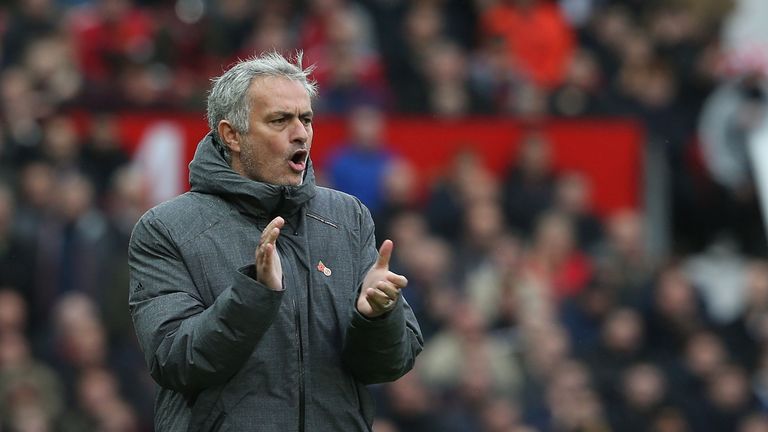 Jose Mourinho has directed fresh criticism at England after claiming Manchester United were not informed about Phil Jones' pain-killing injections while he was away on international duty.
Jones was forced to return to his club midway through the recent international break after aggravating a thigh injury.
The 25-year-old was substituted midway through the first half of England's goalless draw with Germany after receiving six injections of local anaesthetic ahead of kick-off at Wembley.
Jones was subsequently ruled out of Manchester United's win over Newcastle on Saturday - prompting criticism from Mourinho, who claims he was not consulted about the injections.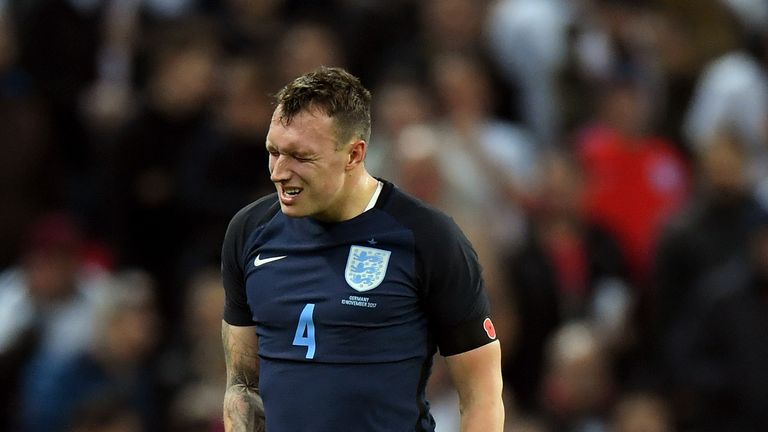 When asked if he had spoken to England boss Gareth Southgate, Mourinho said: "No. I think it's a conversation between doctors because I'm not a doctor.
"I just get information from my doctor, and the information from my doctor was that they consult him in relation to Phil Jones with a little problem in the knee when the national team starts working.
"But then no more contact. The local injections before the match, we were not informed [about]. Apart from that, I don't have to speak with Southgate. I just wish [him] good and want him to be successful."
Southgate chose to overlook Chris Smalling for the recent draws with Germany and Brazil and Mourinho jokingly suggested he would be happy for the defender to miss out on internationals in the future.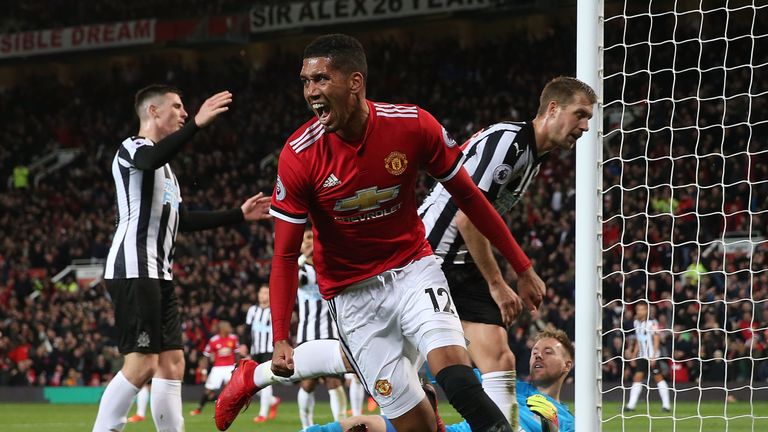 "I hope he doesn't get his spot because somebody comes injured, he comes injured," said the Portuguese, who went on to aim a thinly-veiled swipe at United's rivals in the Premier League.
"Jones comes injured and [with] real injuries because there are other injuries where the players cannot play in the national team on the Wednesday and are perfect for the Saturday.
"Our injuries in the national team are real injuries. Jones does not play tomorrow and I can say in advance he doesn't play the weekend too, so you can say that it is a proper injury."