Jose Mourinho has added to speculation over the future of Henrikh Mkhitaryan by saying every player has a price.
Mkhitaryan has been left out of United's 18-man squad for seven of their last eight matches, with his only recent outing coming as a substitute against Brighton on November 25.
The United boss has said the Armenia international's place has been filled by other players who are more deserving, fuelling rumours that the midfielder could be close to leaving Old Trafford in the January transfer window.
And Mourinho says he is happy for players to leave if their asking price is met.
"For the right price, that is my approach as a manager in case the club advise. Every player has a price," Mourinho said ahead of Sunday's match against West Brom, which is live on Sky Sports Premier League.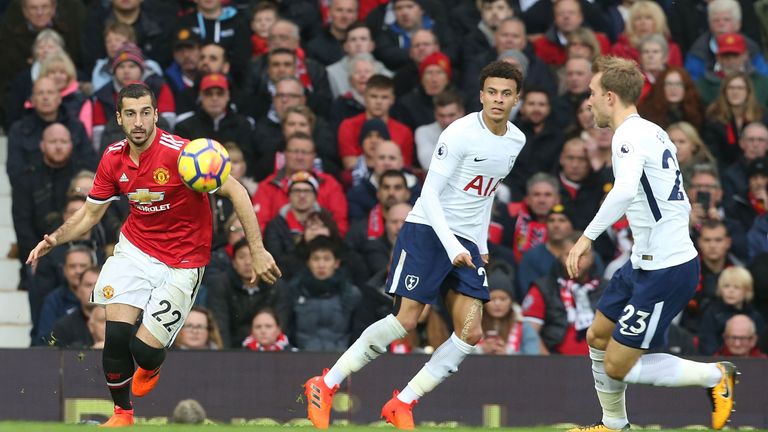 "If a player is not happy and if a player brings with him a request with the number that we consider is a good number it happened with Memphis (Depay) and Morgan (Schneiderlin), I would never say no."
Mourinho also revealed he is not a fan of the January window, but will use it to strengthen his squad if a transfer target becomes available.


"I'm not a big defender of the January market but there are players and situations that sometimes you have the chance to do and you shouldn't lose that chance," he said.
"I don't like the January market. But if you can buy a player that you would buy in June and you have the chance to get him a few months before then great."