Jose Mourinho says Paul Pogba has same 'responsibilities' as Man Utd team-mates
By Rory O'Callaghan
Last Updated: 20/02/18 10:26pm
Jose Mourinho says club-record signing Paul Pogba has the same level of responsibility at Manchester United as the rest of his team-mates, after hinting the Frenchman will feature against Sevilla in the Champions League.
Pogba has struggled to produce his best form for Manchester United this season and recent reports have suggested the midfielder is unhappy with the role he is currently being asked to play under Mourinho.
Mourinho called the speculation "lies" earlier this month and denied Pogba has underperformed since his £93.25m arrival from Juventus.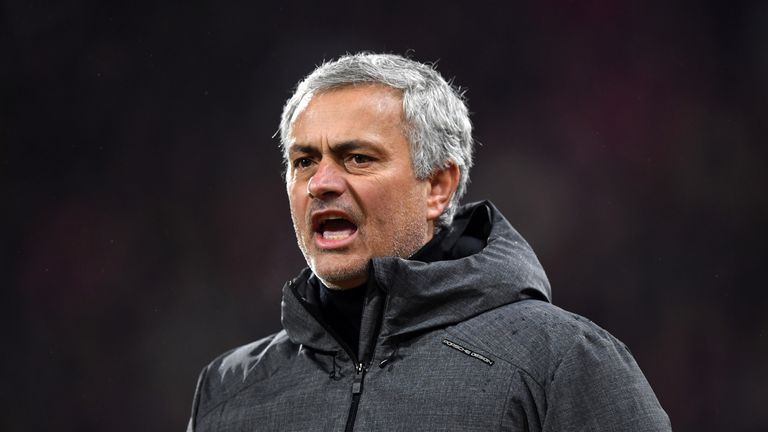 "I don't think it's fair to speak about the responsibilities of a player," said Mourinho, speaking ahead of his side's trip to Sevilla in the last 16 of the Champions League on Wednesday.
"I don't even like the fact that the player that cost X-million doesn't have the same responsibility of one that cost three times X.
"They have the same responsibility so I don't like that approach. I understand for you, but not for me. The same way when I decide a team to play, I don't look to the age, the salary, the transfer fee, because that's not also fair."
Pogba missed Saturday's 2-0 win over Huddersfield Town through illness but Mourinho has suggested the midfielder is fit enough to face Sevilla after returning to training on Tuesday.
"I opened the training session today in the period we don't normally open," said Mourinho. "We normally do the warm-up and the first simple drills and this time we did it for quite a long time in the last period so we could see the players in a competitive situation.
"When a player is in that type of situation it is because the players are normally ready and without problems.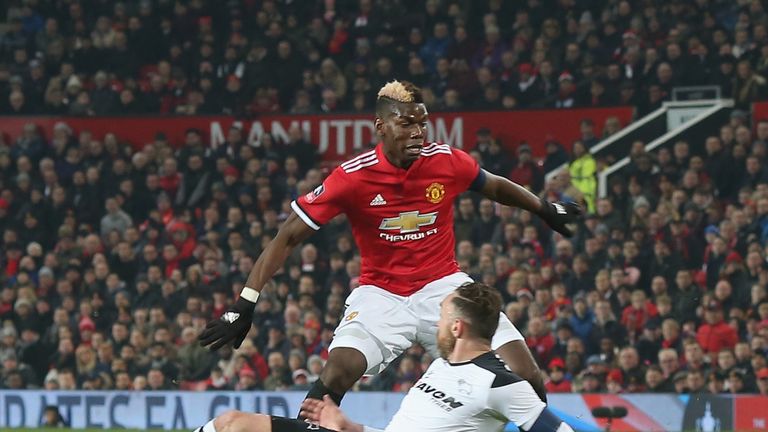 "So you could see in training some people that didn't play against Huddersfield with problems, like Pogba, [Antonio] Valencia, [Marcus] Rashford, [Ander] Herrera."
Ashley Young believes United are capable of winning the Champions League this season, but Mourinho insists it is too early to be thinking of silverware.
"When a team reaches the quarter-final then I think that is the moment when even the teams that are not favourites, which is our case, they start to realise anything is possible," said Mourinho.
"For the moment we just have to focus on a very difficult opponent and the first match of the knockout, a match that doesn't decide anything but is very important."