Gary Neville saw 'entertainment, excitement, youth and winning football' in Man Utd's win over Liverpool
Last Updated: 10/03/18 7:33pm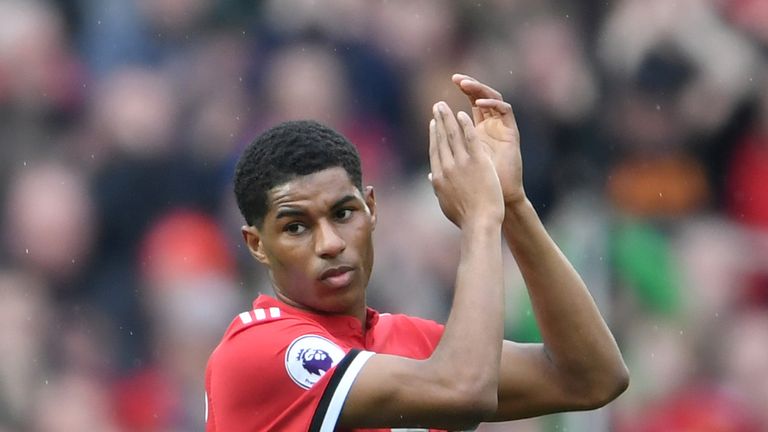 Gary Neville said he saw "entertainment, excitement, youth and winning football" as Manchester United beat Liverpool 2-1.
Marcus Rashford's first-half double inspired Manchester United to a crucial 2-1 victory over rivals Liverpool.
The England forward's thunderous drive fired United into the lead on 14 minutes - his first Premier League goal since December 10 - and he doubled his tally with a deflected second 10 minutes later.
United boss Mourinho has faced criticism this season for the style of play employed at Old Trafford but Neville thought United ticked plenty of boxes during the last week in terms of what he wants to see from a United team.
He told The Gary Neville Podcast: "When I think of Manchester United I think of entertainment, young players and winning.
"Mourinho has always been accused of not bringing young players through. Scott McTominay, Marcus Rashford and Jesse Lingard all played today. Not many managers would have given McTominay a chance today after Monday night.
"Mourinho is showing faith in the youth team. There was entertainment today and excitement in the way United went forward. Mourinho is still coming to terms with the club - not in terms of the size of it, he knows how to handle a big club, just in terms of this squad and trying to mold them into something he likes.
"He'd have loved the last game and a half - it's been resilience mixed in with goals and entertainment."
The victory sees Mourinho's men extend their unbeaten league run against Liverpool to eight games and opens up a five-point lead over Jurgen Klopp's side in the race for second.
United face another decisive week as Sevilla and Brighton travel to Old Trafford in the Champions League and FA Cup respectively - and Neville admits the momentum gained from the week gone should stand them in good stead.
"They can take a lot of pride from winning that game and on the back of the Crystal Palace win," he added.
"Finishing second is important if you can't finish first. It can't be a good season if Manchester United are finishing second but they have to try and push Manchester City and get as close as possible.
"It's been a good week for Manchester United but the biggest game is still to come on Tuesday."