Sunday Supplement: Jose Mourinho's style not sustainable at Man Utd in long-term
By Oliver Yew
Last Updated: 12/03/18 6:16am
Jose Mourinho's pragmatic approach is not sustainable at Manchester United, says the Sunday Supplement panel.
Marcus Rashford's first-half double inspired United to a crucial 2-1 victory over rivals Liverpool on Saturday but there were boos from some sections of Old Trafford when Mourinho replaced the England forward with Marouane Fellaini in the 70th minute.
The decision to sacrifice an attacker against Liverpool was vindicated in the end, with Manchester United holding off Liverpool impressively in the closing stages, but the dissent from the stands shows there are still plenty of supporters unhappy with Mourinho's pragmatic approach.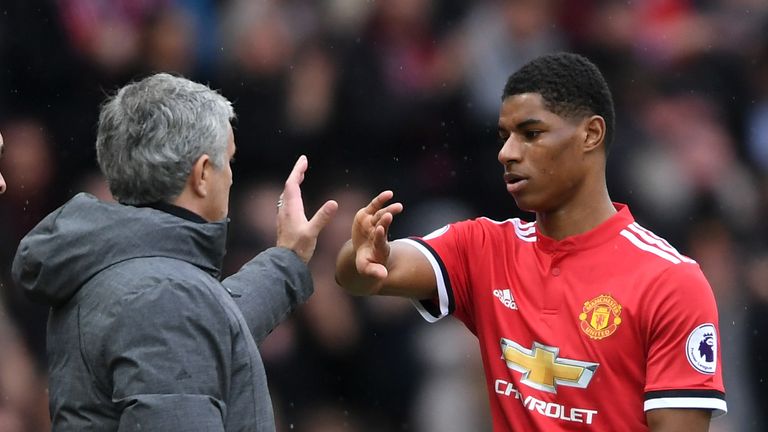 It's nothing new for Mourinho, who has faced criticism throughout the season for the style of play employed at Old Trafford, but the Daily Telegraph's chief football writer Sam Wallace thinks the style of football currently being played is not sustainable long term.
"You don't hire Mourinho to play like a Pep Guardiola side," he told Sunday Supplement.
"That's not what he does and he's not going to change for anyone. He has a way that has served him very well during his career.
"He'd be bemused by people saying they'd like the team to be a bit more expansive. He doesn't take requests because he does things in his own way. He's doing what has delivered him success."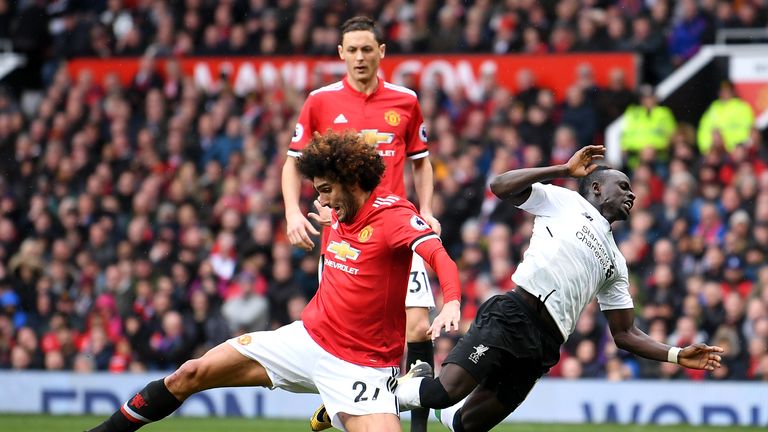 He added: "There's been three trophies post-Ferguson but there's undoubtedly been a decline. The supporters want to get back to being title challengers and winning titles and that's understandable.
"Mourinho on his day is excellent at the bespoke tactical performance but as a sustainable way of playing football, I think you can do it with a Porto or the Inter Milan side he had but Manchester United having 32 per cent possession at home is extraordinary. It's a whole new world. Even United teams that fell short in the 1980s used to attack so I don't think this argument had gone away.
"The United fans would have left the ground on Saturday delighted at having won the game against Liverpool but they were hanging on and one tiny mistake would have let Liverpool in for the equaliser. Then the whole edifice crumbles. However, they held on and they win the battle but in the long term, I just can't see United backing off at home flying."
Meanwhile, the Daily Star's chief sports writer, Jeremy Cross, thinks Mourinho will never be able to compete with Guardiola in terms of style but that will not bother the Manchester United manager, who will continue to win trophies.
"It's a curious element to United at the minute because although they won, and they beat the team they love to beat more than any other team, that result and that performance would have left some people with mixed feeling as they left Old Trafford," Cross told Sunday Supplement.
"They won and ultimately that's all that counts but they did invite trouble and pressure on in the second half and Liverpool piled it on. On another day things could have been different and it's a dangerous tactic to use, especially against a team with an attacking three like Liverpool.
"Ultimately, all Mourinho is bothered about is results," he added. "He knows he can't compete with Guardiola down the road. That team play a different brand of football, a brand that no other side can come close to matching.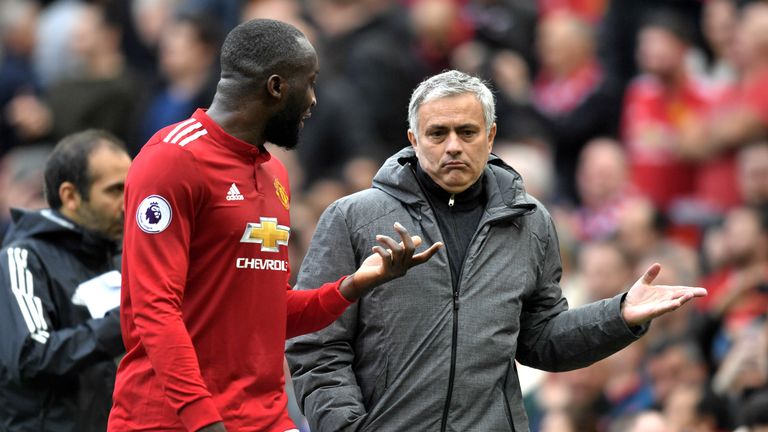 "United are functional compared to City but we are seeing an exceptional team in City. In another season, take City out of the equation, United would be winning the title this season.
"United have had a tradition of attacking, gung-ho football. That is not going to happen under Mourinho but he will win trophies in his way and what do you want as a supporter?"