Jose Mourinho says Manchester United players were 'scared to play' against Brighton
By Joe Shread
Last Updated: 18/03/18 2:46pm
Jose Mourinho said he believed some of his players were scared to play during Manchester United's 2-0 win over Brighton in the FA Cup quarter-finals.
Goals from Romelu Lukaku and Nemanja Matic - who Mourinho described as standing out as "an island" above his team-mates - booked United a place in the semi-finals at Wembley.
However, Mourinho was not happy with his side's performance, and questioned some of his players' "personality" and "class".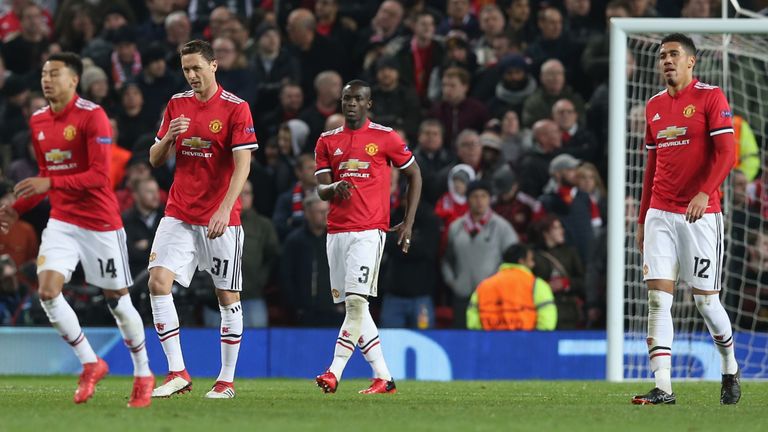 When asked which players he felt played well, the United manager said: "I prefer to name the good ones. Matic was an island of personality and quality.
"A few guys were scared to play. I think it is a relation with personality, trust and class.
"When the sun is shining and you win matches, every player is a good player and is confident to play.
"When it is dark and cold and you have a period of bad results, not everybody has confidence and personality to play.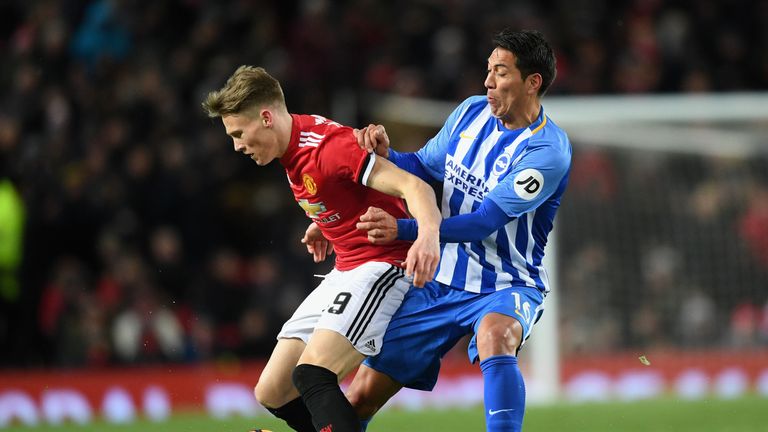 "Without pressure they don't perform well, so what can I lose? Every player can play bad, but not to feel comfortable to play - 'please Mister, take me from the pitch' - I felt that. So I have nothing to lose."
Scott McTominay was again selected to play alongside Matic in United's midfield, but Mourinho - while praising his "emotional balance" - said the 21-year-old was below par.
He added: "Scott played the worst match since he played in the first team. But he is a Manchester United player for sure, because he is a player that made mistakes and missed so many passes but has big personality.
"Instead of criticising, I was positive with him. You played very bad but you did the basic things and kept emotional balance. He was not afraid to play."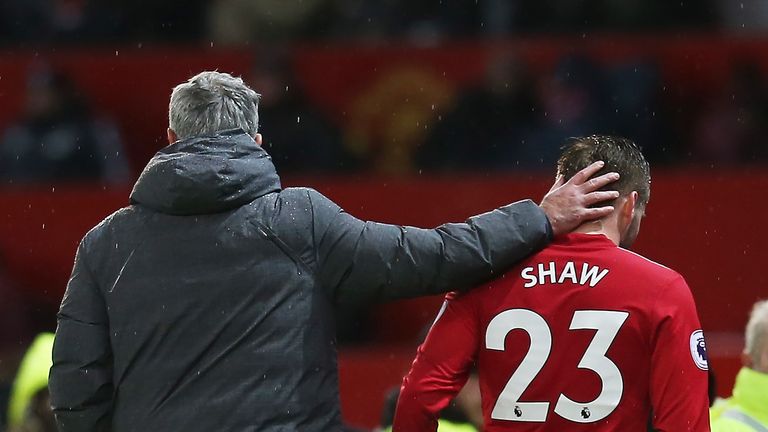 Mourinho was also critical of Luke Shaw, who started the game at left-back but was replaced by Ashley Young at half-time.
He explained: "It was really important the two full-backs were aggressive and I didn't have that with Luke Shaw and Antonio Valencia.
"I didn't change both of them because then I would have only one more substitution. But to try to change our offensive football and be more aggressive, I had to change one of them and I decided Luke.
"At least Antonio was capable of some good positioning. Every time they went in Luke's corridor the cross was coming in. I was not happy with his performance."