Juan Mata accepts Man Utd were 'bad' against West Brom
By Ismail Khwaja
Last Updated: 16/04/18 1:41pm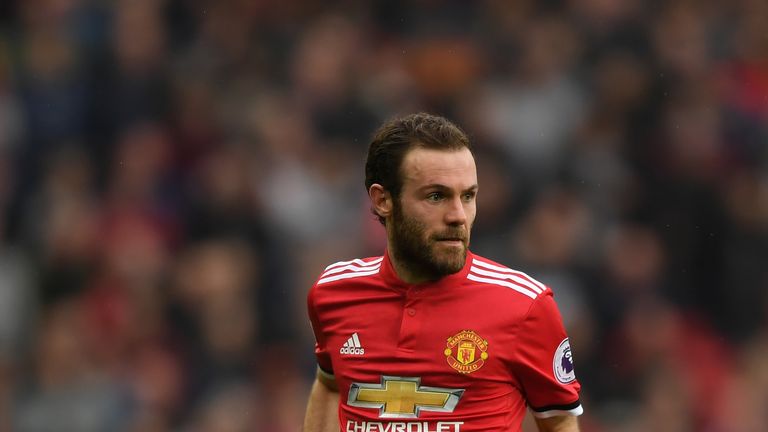 Manchester United's Juan Mata has admitted his side "played a bad game" in their 1-0 loss to West Brom which handed neighbours City the Premier League title.
United had to avoid defeat on Sunday to at least delay City from being crowned champions, but striker Jay Rodriguez's late goal produced a shock result at Old Trafford.
"I know that you don't want to read anything after a defeat like this one, that any comments made after the game sound like hollow words," Mata told the club's website.
"I'm not trying to explain anything here, or to make an excuse. We played a bad game this Sunday. There's not much to add. There's nothing to detract from West Bromwich, but we didn't live up to our expectations."
United are still on course to finish second in the league and ahead of their FA Cup semi-final against Tottenham on Saturday, Mata has urged his side to finish the season strongly.
"It's disappointing, even more after the win last week, but this is football. That's why it's so important to keep the right balance in the good and in the bad times," the 29-year-old added.
United can turn things around quickly with their away trip to Bournemouth on Wednesday, having already beaten them earlier this season.