Jose Mourinho insists second place constitutes success for FA Cup finalists Manchester United
By Jack Wilkinson at Wembley
Last Updated: 22/04/18 11:46am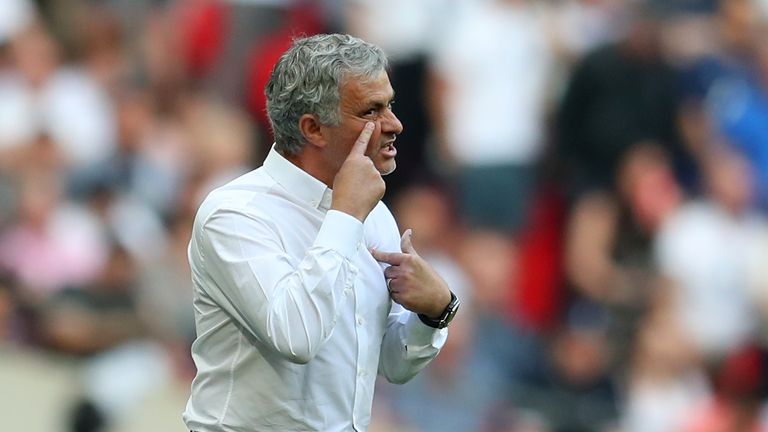 Jose Mourinho insists the success of Manchester United's season hinges on finishing second in the Premier League, not winning the FA Cup.
The revelation came after goals from Alexis Sanchez and Ander Herrera saw United come from behind to reach a record 20th FA Cup final at the expense of Tottenham.
Speaking after a pulsating 2-1 victory at Wembley, the United boss said: "The feeling now is we need two victories and one draw to finish second with 81 points.
"If we manage to do that, finishing second with 81 points behind untouchable City, it's a good season.
"The season is successful if we finish second, if we do a better Premier League than Liverpool, Tottenham, Chelsea and Arsenal.
"If we do that it's successful because 81 points breaks the 80-point target and gives us much more points than last season.
"It means we won more matches, scored more goals, conceded less and to have better results against the top teams.
"Then we can come to the final with a good spirit, the same we came with today, supported by good supporters, who were always behind the team until the last whistle.
"The final is the final, obviously you try to win it, but I don't think a team, player, manager or season are good or bad because of one game."
United didn't have things their own way at Wembley and really had to dig deep after Dele Alli capped a blistering Spurs start with an 11th-minute opener.
"The players deserved to win," he added. "When you deserve [to win], especially against teams like Spurs, it's even more important.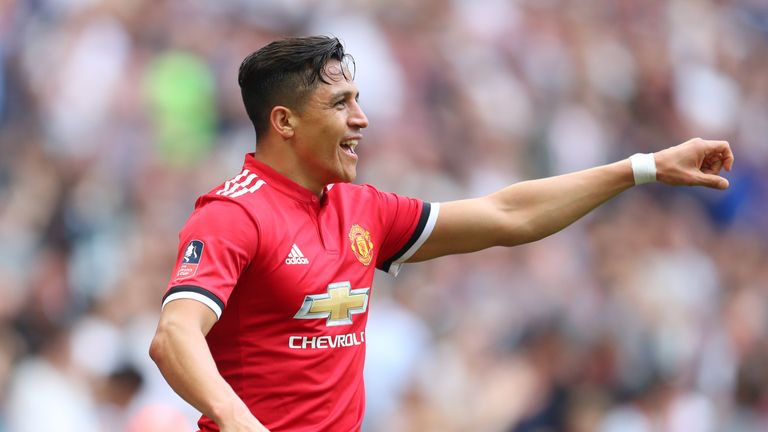 "The game was very good, for it to be good we needed three good teams and we had three very good teams.
"The interesting thing is that both teams tried to start very strong, very aggressive. They were better than us, they scored and there was a period when we lost a little bit of control in midfield.
"But then we had a good reaction, good football, good goal. In the second half, good brain. We were well organised, confident, calm and very much in control, even when Spurs had the ball.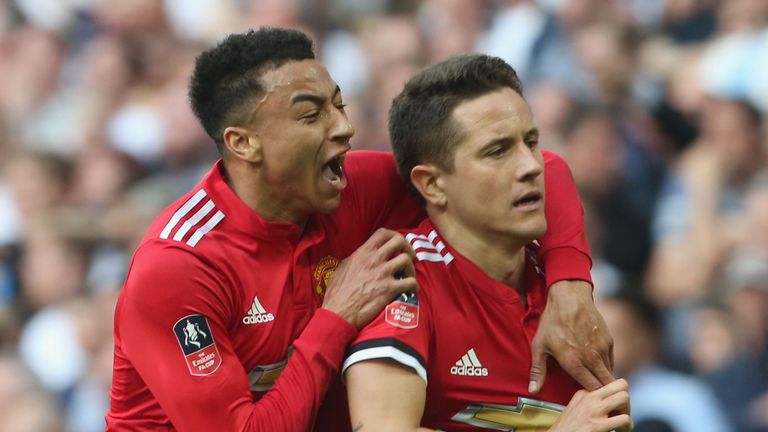 "The second half was quite calm because we had the feeling it would be very difficult to lose the game and most probably we would win it."
After their disappointing defeat to West Brom confirmed Manchester City as champions, United spent five days in London at Fulham's training ground preparing for the FA Cup semi-final.
Mourinho highlighted the significance of getting his squad away from the distractions of Manchester.
"A few days ago we lost some points that we shouldn't have," he said. "I can imagine myself if we'd have lost today's match, I wouldn't be as upset as I was after West Brom, even if it was an FA Cup semi-final.
"The attitude was good, the players were good. They were focused and ready. They helped each other and were confident to play. I was really happy and pleased.
"The answer [to the West Brom defeat] was good. The fact we stayed together for five days was good. We stayed away from Manchester, away from home, we stayed in London together.
"We spoke, I had a chance to feel them and speak with some individually. Everything was really good, the weather helped too. Fulham were fantastic to provide fantastic conditions for our training session."