Jose Mourinho wants Daley Blind, Matteo Darmian at Manchester United
Marouane Fellaini's "destiny is in his hands", says United boss
By James Dale
Last Updated: 03/05/18 6:55pm
Jose Mourinho wants Daley Blind and Matteo Darmian to stay at Manchester United, but admits the club will consider offers if the players are not happy.
United are willing to listen to offers for both defenders this summer, according to Sky sources.
United extended Blind's contract by a further year in February in order to prevent the player leaving on a free transfer in the summer, while Darmian has just over a year remaining on his current deal at Old Trafford.
Mourinho says both Blind and Darmian are "part of my plans", but admits the decision may not be down to him.
"When a player wants to go, if that's the case, when the right offers arrive in the club we study that because we always try to have the players happy," he said.
"If happiness means for them to leave let's see what happens. But they are in my plans, I don't want to sell, I want to keep."
Marouane Fellaini's representative will continue talks over a new United contract soon, Sky Sports News understands, and Mourinho remains confident of holding onto the midfielder.
Belgium international Fellaini was critical of United's approach to a new deal.
"I'm still positive," said Mourinho. "He's important, he's a player I like.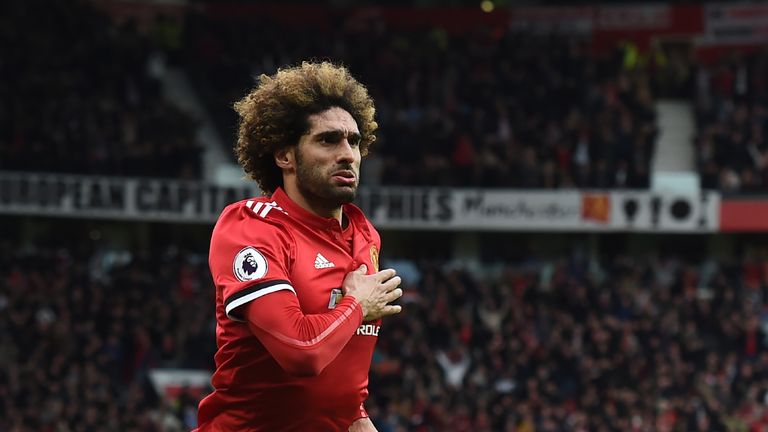 "But he has a different position in relation to other players with contract. We can control their destiny in a different way. The destiny is in his hands, he'll decide what makes him happy.
"He knows I want him to stay, the club do, he has an offer but it's up to him now. I'm positive because I feel he likes to be here, he likes the feeling of his manager trusting him.
"There's a good chance for him to stay but if he leaves, so be it."