Bryan Robson says news of Sir Alex Ferguson's illness came as a shock
By Matthew Treadwell
Last Updated: 06/05/18 1:43pm
Bryan Robson says the news of Sir Alex Ferguson's illness came as a shock when he was told about it on Saturday.
Ferguson underwent surgery on a brain haemorrhage on Saturday and is recovering in Salford Royal Hospital.
Robson played under him between 1986 and 1994, a spell that included Cup Winners' Cup glory against Barcelona as well as the double in 1994.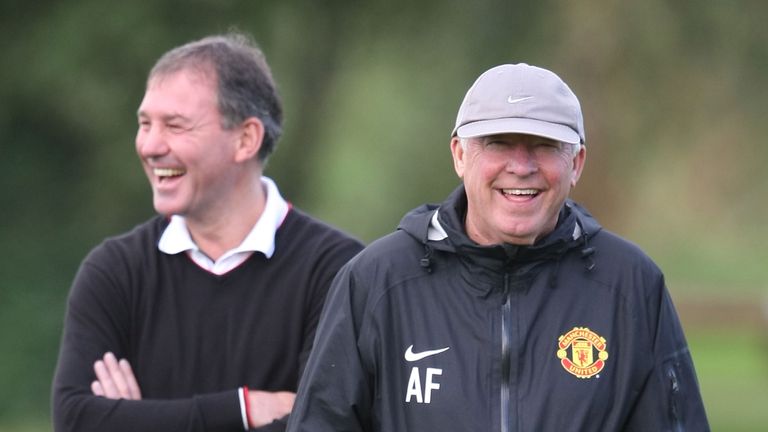 But former Middlesbrough boss Robson admitted he was surprised to hear about Ferguson's illness, especially as he seemed so fit and well the previous weekend when he made a presentation to Arsene Wenger ahead of his imminent departure from Arsenal.
"His son Jason gave me a phone call early evening last night, so it did come as a big surprise and a shock but from what I've heard, the operation went well, so hopefully the boss should have a full recovery," Robson told Sky Sports News.
"Everybody respects him highly for what he did in the game. Everybody thinks it was all this hairdryer treatment but he enjoys a good time and he loves his racing.
"He's good company when you are around him. Hopefully, he will fully recover.
"The boss had a big influence on me. I was 38 before I left Manchester United and he had a big influence on prolonging my career."