Anthony Martial has decided he wants to leave Manchester United, according to his agent.
Philippe Lamboley, director of USFA management, has told French media that United do not want to lose the France international but have not found an agreement with him over a new contract.
Tottenham have a long-standing interest in Martial, Sky Sports News understands, but Lamboley insists United will have the final say on whether he stays or goes this summer.
"After thinking about all the possibilities and scenarios, Anthony wants to leave Manchester United," Lamboley told RMC Sport. "There are many scenarios. For now, it's premature to talk about it. Anthony will speak later to explain all of this.
"Manchester United want to extend Anthony's contract and do not want him to leave, but we have not been able to find an agreement for several months.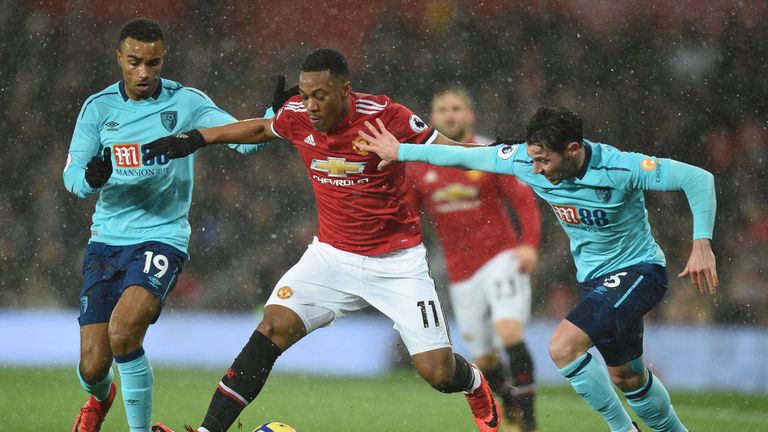 "I think that when Manchester United, which is the most powerful club in the world it must be remembered, do not find an agreement in eight months of negotiations, it is because they do not really want to make him an important member of the team. That's the root of this decision. It is a well-considered decision.
"However, it is quite obvious and it is very important to remember that he is under contract, that Manchester United will have the last word and that we will respect the decision of the club, and he will fulfil his commitment to them.
"However, we do not share the same vision for Anthony's future. Today, Anthony is disappointed because he has shown for three seasons the love he has for the club and its supporters."
United boss Jose Mourinho put Martial among a number of players under criticism for a performance last season, but later praised the former Monaco forward stating it was "like having a new player".
But Martial, whom Tottenham tried to sign before he joined United for £36million in 2015, finished the season with just 18 Premier League starts and nine league goals.