Manchester United's Paul Pogba is 'not full' on trophies after World Cup win
Paul Pogba scored the opening goal in Man Utd's 2-1 win at Leicester
Last Updated: 10/08/18 10:56pm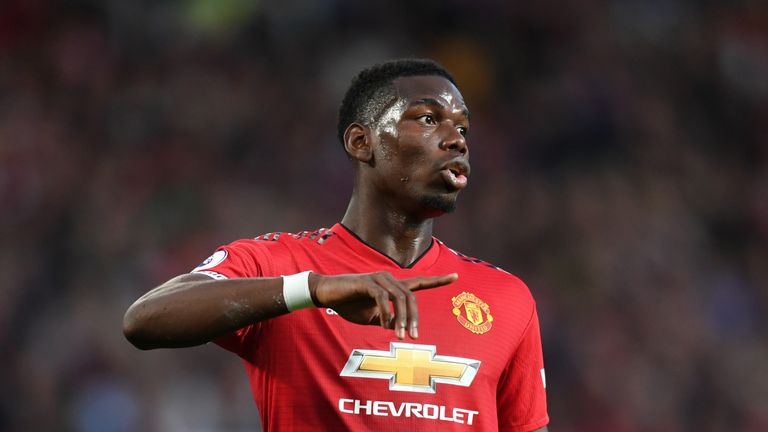 Despite winning the World Cup just under a month ago, Paul Pogba says he is "not full" of trophy wins and is eager for more.
The midfielder was named as captain during Manchester United's 2-1 win against Leicester in the opening game of the 2018/19 Premier League season, and scored the first goal from the penalty spot.
It continued Pogba's winning streak from the summer after he helped France to lift their second World Cup, but he says that is not enough silverware for him.
"I won't be full from a World Cup," Pogba told Sky Sports following the game.
"I know it's a great cup, it will stay in my mind, but I want to win all the trophies. I haven't won the Premier League, I haven't won the Champions League, I haven't won the Euros so there are more to win.
"That [the World Cup] is in the past, it is part of history. I am someone who likes challenges and wants to progress and you have to leave it behind now.
"You have to keep it in mind, but you have to keep working to get better and better because I am still quite young. I want to progress and get better again and I want to win more trophies.
"We should start the Premier League with a win and we did today. We knew it was going to be difficult because some of us, including myself, didn't have any pre-season games.
"I came back on Monday so it was very difficult for the legs and the stamina but we played very well. We just want to go up and that's it."
It was an interesting penalty take from Pogba. He took a long, stuttering run-up before smashing the ball high into the net, with a short conversation with Alexis Sanchez prior to the spot-kick over who would be taker.
Pogba added: "It's my style of taking penalties, I've always done. I know it's long, it can disturb the goalkeeper, but that's how I take it. The most important thing is that the ball goes in, because if I miss, I know what I will hear afterwards.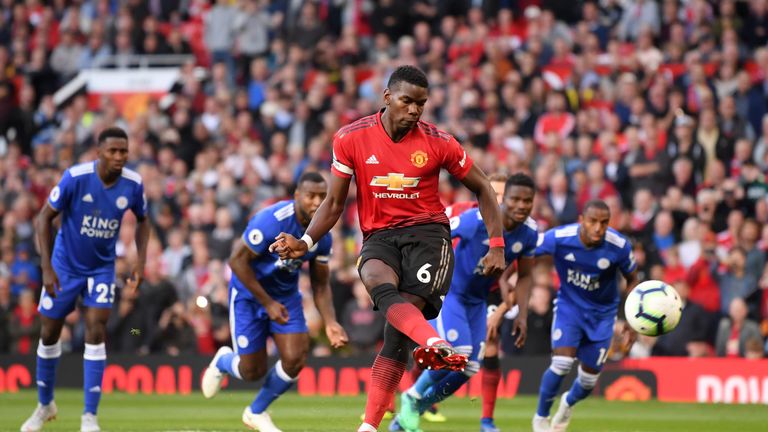 "We don't really have one [a designated penalty taker]. The manager has names but after, it's how we feel.
"I decided to take it, I was one of the names and in the next game, I can leave it to Alexis, it's not a problem. It is just the win that is the most important."
Get Sky Sports' dedicated football channels with our new season offer to watch over 500 live games this season. Find out more.