Paul Pogba has cast doubt on his Manchester United future saying, "who knows what will happen in the near future".
Pogba's future has been the subject of plenty of speculation amid reported interest in the World Cup winner form Barcelona and former club Juventus.
In an exclusive interview with Sky in Germany, the 25-year-old midfielder refused to take the opportunity to declare his intention is to remain at Old Trafford in the long-term.
"My future is currently in Manchester," Pogba told Sky in Germany.
"I still have a contract, I'm playing there at the moment, but who knows what will happen in the near future,"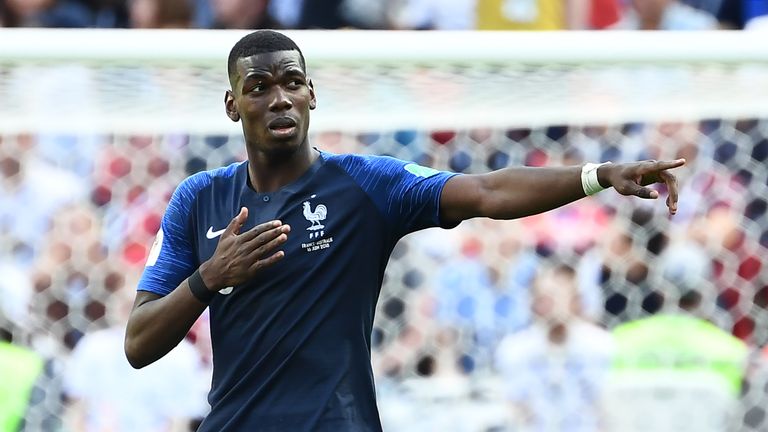 Pogba has endured a somewhat fractious relationship with Jose Mourinho at times, with the Portuguese criticising the midfielder on a number of occasions.
At the start of the season, the France international went as far as saying he feared being fined if he said what he really thought when asked if he was happy and comfortable at United.
Asked about his relationship with Mourinho, Pogba told Sky in Germany: "We have a pure coach-player relationship, that's right."


Despite admitting his attitude was not right in United's 3-2 defeat at Brighton last month, Pogba insists he will always remain professional.
"One thing I can assure you: I will always give 100 per cent, no matter which coach I always give everything," he said. "I cannot say more."
Watch the Nations League live on Sky and get two football channels for one great price. Get Sky Sports Premier League and Sky Sports Football in HD - now £18 a month.