Jose Mourinho says Manchester United 'should have killed the game' against Watford
Last Updated: 16/09/18 9:55am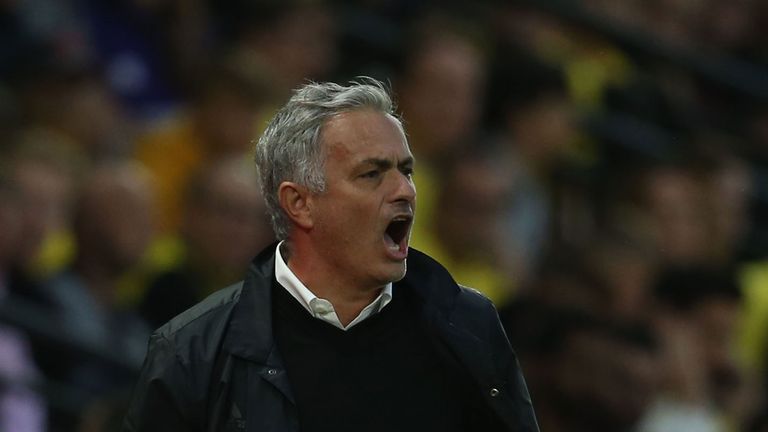 Jose Mourinho says Manchester United "should have killed the game" against Watford in the first half of their 2-1 win in the Premier League.
Romelu Lukaku and Chris Smalling scored within three minutes of each other in the opening period, with Andre Gray netting in the second half for the Hornets, but they could not maintain their winning start to the season.
While Mourinho was pleased with how his side performed, he felt they should have rounded off their victory in a more emphatic fashion as they had the better of the first half play.
"I am very happy with the points. I am very happy with something that represents for me the spirit of the team, which is Lukaku's sliding tackle after 50 metres running back to help the team. But I feel a bit frustrated because we had everything in the first half to kill the game," he said.
"I think if we play the second half the way we did in the last part of the first half, we would be in this moment with a completely different result and without the last 10 minutes.
"But no, in the beginning of the second half, we let the game go down in intensity, we stopped being aggressive with and without the ball. We gave them the chance to score a goal and to give ourselves a difficult match."
United ended the game with 10 men after Nemanja Matic was sent off for a second yellow card in the 93rd minute, although Mourinho had nothing but praise for the officials despite the red card.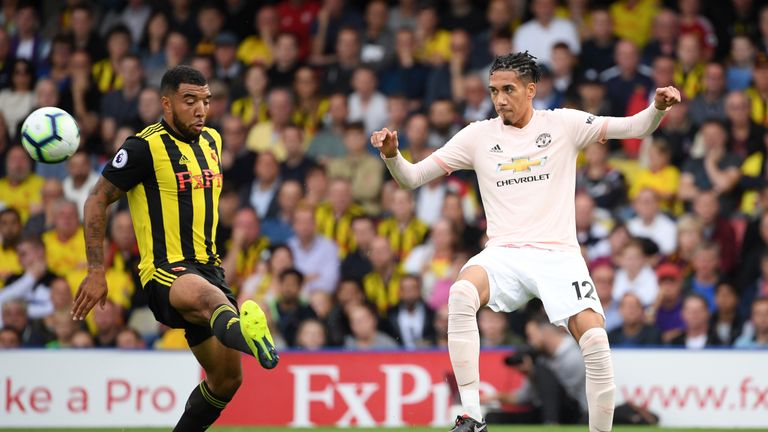 "I don't know [if it was a sending off]. The only thing I know is Mike Dean was very good and the assistants were very good. Paul Tierney on the touchline, he was very good too.
"It was an easy job for Paul because me and Javi [Gracia], we didn't create any problems but they did a very good job, and if it is a yellow or not, I don't know. It is too far for me."