Jose Mourinho says Diogo Dalot can play for Man Utd for next 10 years
Summer signing made his first-team debut in the 3-0 win over Young Boys
Last Updated: 19/09/18 11:33pm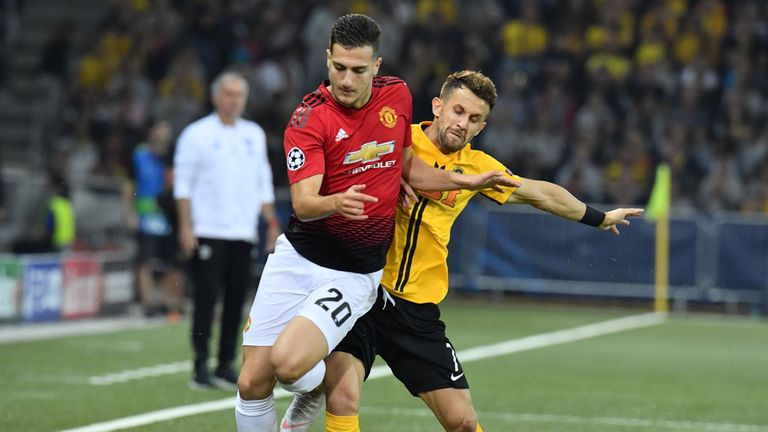 Jose Mourinho believes debutant Diogo Dalot could spend the next decade at Manchester United.
The 19-year-old Portuguese full-back made his first appearance for United in a 3-0 win away to Young Boys on Wednesday and earned the praise of his manager for delivering an assured performance after recovering from injury.
"It [Dalot performance] was a very good, solid performance after knee surgery. Everyone can see the potential and everyone could see he's a 19-year-old player who has more than 10 years to play for Manchester United," Mourinho said.

"I want to be also nice to Luke [Shaw], because both played at the same level. They played very well. Our danger came from both. They had fantastic movement, they had depth, they had crosses, assists and were involved in the most dangerous actions. They defended well, too.
"We knew we had to win this match, we knew it was very important for us to go into the next three matches with Valencia and Juventus twice with these three points and we did that."
But Mourinho was reluctant to heap praise on Paul Pogba, after the midfielder scored twice and created United's third in a commanding midfield display.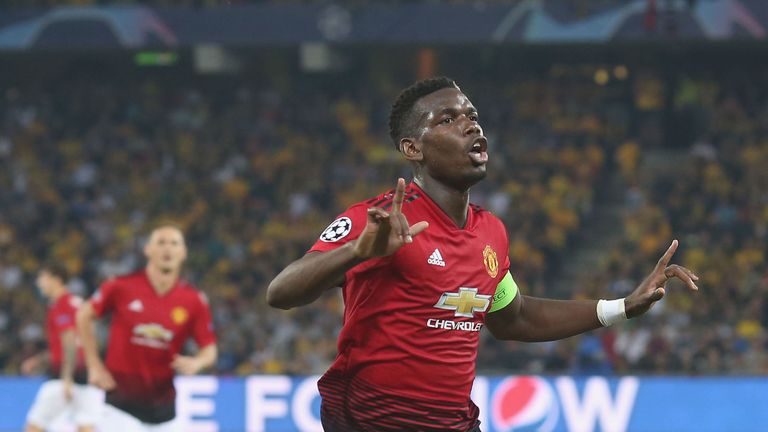 "If he starts arriving in possible scoring positions, that can be a plus for the team," Mourinho added.
"I am happy with that. The team had good stability in the midfield to allow him to go into these kind of positions. I am happy with the good solid performance of the team, more than any individual."
Back-to-back defeats at the end of August had threatened to derail United's season , but two league wins and an assured performance on an artificial pitch in the Swiss capital Bern have turned things around for Mourinho's men.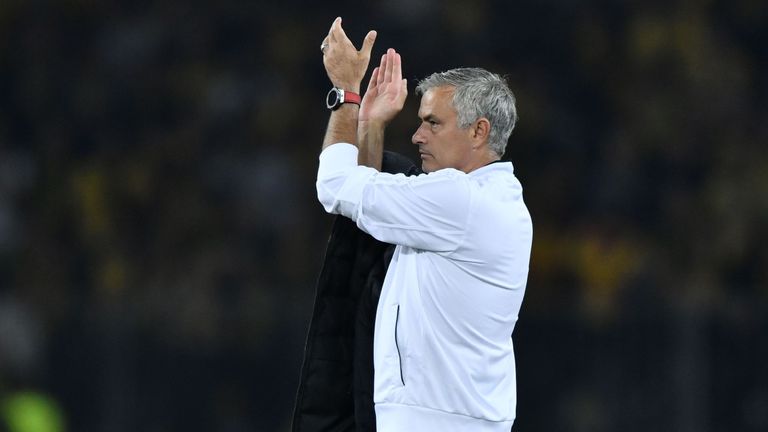 "I am happy, I can understand why we didn't start the game well," Mourinho continued.
"I can understand the reason why it took 20, 25 minutes to be in control. They know, and I can say this now the game is over, how difficult it is for opponents to play on this pitch. They created some problems. The goal changed everything and we were totally in control. It was important to start with a victory. Important to start with a victory.

"In the second half the players were ambitious, responsible, they tried to score the third goal to kill the game. I liked that, but what I like the most was that after two defeats, we had three matches away and got three victories, three good, solid performances. Let's go back home on Saturday."