Manchester United have 'no spirit or energy', according to Liam Rosenior
Man Utd drew 0-0 with Valencia in the Champions League on Tuesday
Last Updated: 02/10/18 11:47pm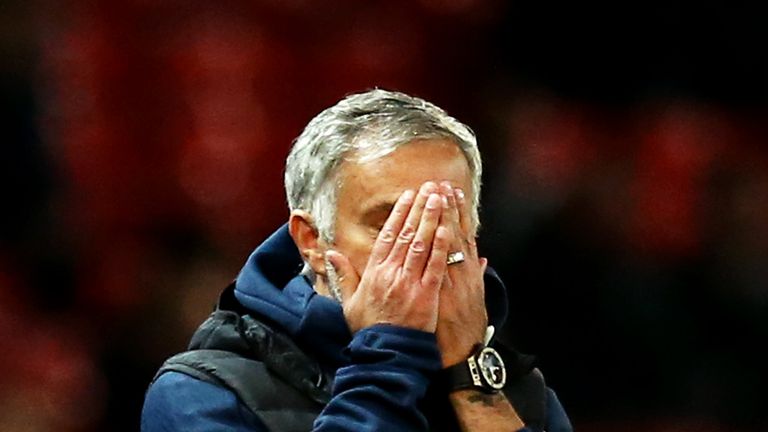 Manchester United have "no spirit or energy", according to Liam Rosenior, who says there is no philosophy to their recruitment.
It has been another turbulent week at Manchester United, with losses to Derby in the Carabao Cup and West Ham in the Premier League, added to a goalless Champions League draw with Valencia on Tuesday.
Issues between Jose Mourinho and Paul Pogba have taken most of the headlines, and Rosenior says there is blame to share throughout the club.
Valencia hold lacklustre Man Utd
"It's a fractious dressing room at the moment and that's why you're seeing performances on the field of play that don't have that spirit or energy because there is no spirit or energy within the club or the squad," he told The Debate.
"I think everyone has to take the blame at the moment, not just Jose or the players. I think Ed Woodward in terms of his recruitment of players and his very scatter-gun approach.
"I think it is a culmination of so many different things and they've ended up at this point now with a split camp and split club and they need to get back together and back to the basics of playing football and doing things right rather than worrying about 'can we sign these types of players who are great for marketing and great on social media'.
"It's not what Manchester United were built on. Those are not the trademarks that Manchester United are all about."
Rosenior was also critical of the club's hierarchy, and does not see a clear direction in their recruitment policy with the club lagging behind rivals Manchester City, Liverpool and Chelsea.
"For me, in terms of recruitment, there's no philosophy," he added.
"Rashford is playing as a left winger and then they go and sign Sanchez, who is coming up to 30, to play in the same position, and you then lose his (Rashford's) development and ability. If you're trying to build a team, you have to have a complete understanding of how you want to play.
"They signed Fred for £60m and I saw him play before he signed for Manchester United and he excited me because he was someone who could play between lines, who could carry the ball and make defence-splitting passes.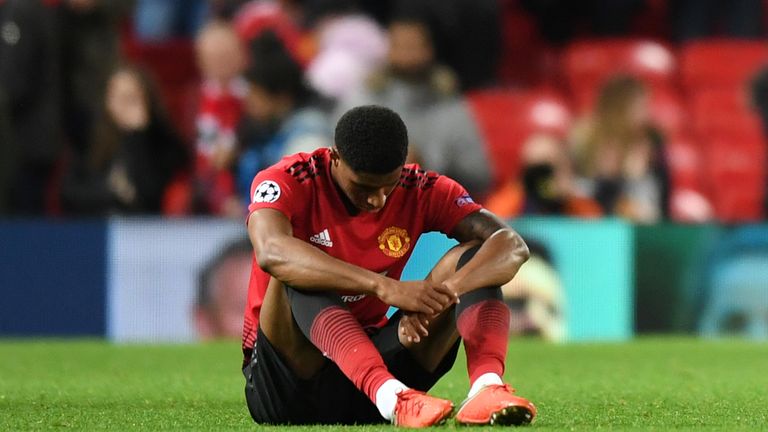 "With so many players, if they have one or two bad games, someone else comes in and they go out of the team. You can't expect players who haven't had a run of games to be on top form. Alexis Sanchez, Marcus Rashford and Anthony Martial - they're in and out of the team - and that's a huge problem for the club at the moment.
"You could name Manchester City's XI, Liverpool and Chelsea the same. You look at Manchester United's performance against West Ham, it had a lot to do with a young lad who is predominantly a central midfielder playing as a centre half. You look at those other three teams, and United are so far behind.
"I don't think the club is too big for him [Mourinho]. I think the structure of the club is all wrong. If you look at United's academy teams at the moment, they're not performing how they should.
"Their U23s got relegated last year, a lot of people have lost their jobs who were part of that club for a long, long time and it seems like the club has completely lost its identity and culture that Sir Alex Ferguson built for so long."
Watch The Debate every weeknight from 10pm on Sky Sports Premier League and Sky Sports Main Event.