Jose Mourinho says he can cope with 'manhunt' after Man Utd win
"If tomorrow it rains in London it is my fault. If there are some difficulties with the agreements of Brexit, it is my fault"
Last Updated: 07/10/18 8:08am
Jose Mourinho claimed there is a "manhunt" against him and hit out at "wickedness" after a potentially crucial win for Manchester United against Newcastle.
Mourinho's position as United manager has been under intense scrutiny, with reports on Friday suggesting he could be sacked regardless of the result this weekend.
United dismissed those reports but things did not look good for Mourinho when Newcastle raced into an early 2-0 at Old Trafford.
Man Utd 3-2 Newcastle
As it happened
However, after a brilliant second-half fightback sealed by a 90th-minute winner from Alexis Sanchez, Mourinho came out fighting in his post-match interview.
"I am 55 years old. It is the first time I see manhunting. I can cope with it. I can live with it. Some of the boys, in spite of them not being the man that is hunted, they are not coping well with it," the United manager told BT Sport.
"The way we started the game they were panicking. Every ball into the box, even in some moments I thought we could score in our own goal. Marcus Rashford was sad on the pitch, Scott McTominay was scared on the pitch. Even older players commit mistakes that are not normal.
"At half-time, we had a good conversation. We didn't promise that we would win the match. We promised we would give absolutely everything without any fear, without any pressure, just the pressure of giving everything and of course they gave everything.
"We fought so much. They deserve even if game ends 2-2. The feeling would be a positive feeling because nobody can promise to win matches.
"It is not easy for them [the players]. For me it is not easy too but I think life is made of experiences. Some are new and some are deja vu.
"This is new, it makes me not just a better manager but even a better person. I understand things in the human nature nowadays and in the industry where I work, I used to love it, I still love it is but it is different.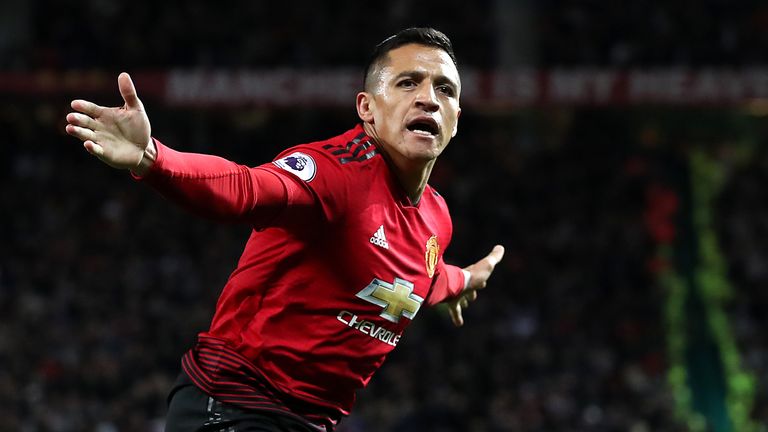 "There is too much wickedness in something that should be beautiful. I cope with it with some sadness. I am a mature, I am a big boy and I will deal with it.
"As a friend of mine was saying to me this morning, if tomorrow it rains in London it is my fault. If there are some difficulties with the agreements of Brexit, it is my fault.
"I have to be ready for all of this. I think a lot of wickedness and clear manhunting, in football is too much. It is my life. It is the life I love and since I was kid I work for this."
Speaking in his post-match press conference, Mourinho was asked whether anything would stop the apparent "manhunt".
"No, I don't think so," was his response.
He added: "I think there is too much talk. You put in doubt the honesty and professionalism of the players.
"One thing is you can't do better and another thing is you don't want to do better. And another thing is you can't do better but you don't cope well with the feelings surrounding your environment. I think the players showed they wanted to win the match."
The result leaves United in eighth place, four points off the top four, and they go to Chelsea after the international break, live on Sky Sports Premier League at 12.30pm on Saturday, October 20.