Jose Mourinho and Eden Hazard could reunite at Real Madrid, says Neil Custis on Sunday Supplement
Hazard says he would like to work with Mourinho again
Last Updated: 14/10/18 9:50pm
Could Jose Mourinho and Eden Hazard be set for a surprise reunion at Real Madrid, in light of the player's comments this week?
Chelsea midfielder Hazard told Belgian newspaper HLN that his one regret in football was being unable to work with Mourinho following his sacking from Chelsea three years ago, and that he is the one manager he would like to play under again before the end of his career.
The pair will come head-to-head when United travel to Chelsea next Saturday, live on Sky Sports Premier League from 11.30am.
Hazard was the subject of interest from Real Madrid during the summer, and The Sun's Neil Custis told Sunday Supplement that if it is reignited at the end of the season, it could lead to an unlikely reunion at the Bernabeu.
"It's interesting how this is playing out, he's saying he'd like to play under Jose again, there's going to be a vacancy at Real Madrid very soon, if Manchester United don't pick up there could be a vacancy there, and the president at Real and Jose are very close," he said.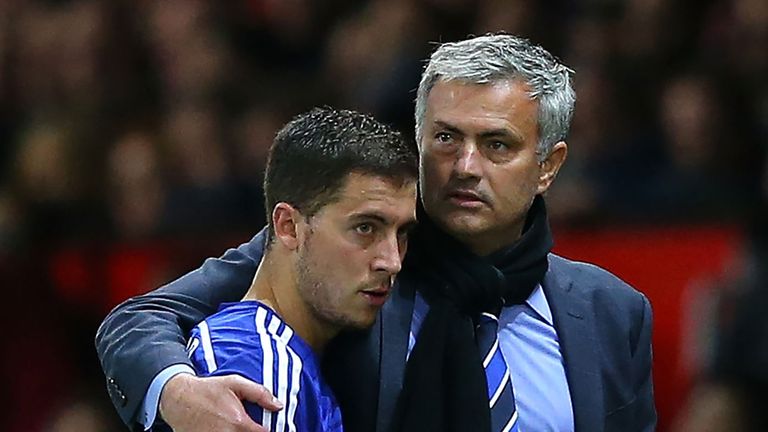 "There was no animosity when he left, he wanted him to stay. It was Mourinho who chose to go, so you could see that all playing out, Mourinho going back to Madrid and Hazard joining him."
Hazard was one of several Chelsea players accused of dropping their standards in Mourinho's final season at Chelsea in 2015/16, only months after the club had won the Premier League - with the Belgian netting a career-best 19 goals en route to the title.
It left fellow guest and The Sun's Head of Sport Shaun Custis wondering why Hazard was so keen to work with a man he had helped remove from Stamford Bridge.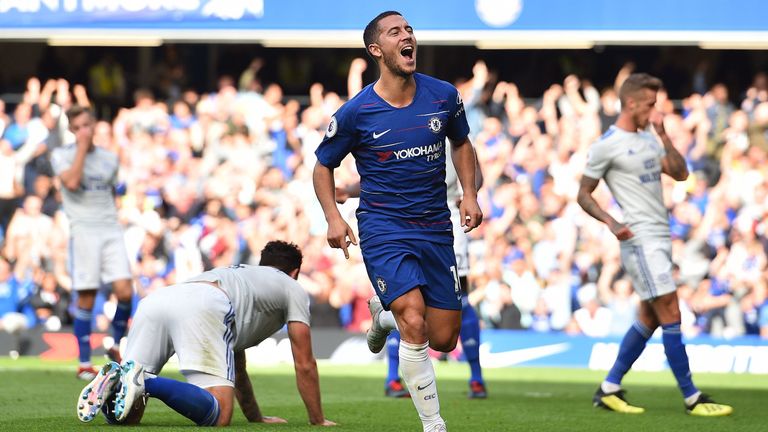 "I can't understand Hazard saying that, it was so obvious what they did. One of the criticisms of Hazard and why he's not up there with the likes of [Lionel] Messi is because he doesn't do it every season," he said.
"He's had two seasons where he's almost just switched off, and he needs to get that consistency. Is he laying the groundwork for something else?"
There had been mounting speculation that Mourinho was close to losing his job at Old Trafford last week, with one newspaper claiming he would be sacked regardless of the result in United's last game against Newcastle.
United flatly denied those reports and insisted they would be sticking with him ahead of a dramatic 3-2 comeback win at Old Trafford, and Custis believes senior figures are still united in keeping Mourinho for now.
He said: "I think he is getting a little paranoid there is something going on behind his back. You could argue that Manchester United weren't doing their job if they weren't sounding out potential new managers when things are going wrong. It happens with all managers and football clubs.
"I don't see that there is a better man out there than him, I think he's one of the two best managers in the world. The board want it to work, but there are senior figures who are losing some faith."