Michael Carrick on Manchester United, Jose Mourinho, Sir Alex Ferguson and more
Carrick also talks West Ham's daunting dressing room, his England career and battle with depression
Last Updated: 16/10/18 10:41pm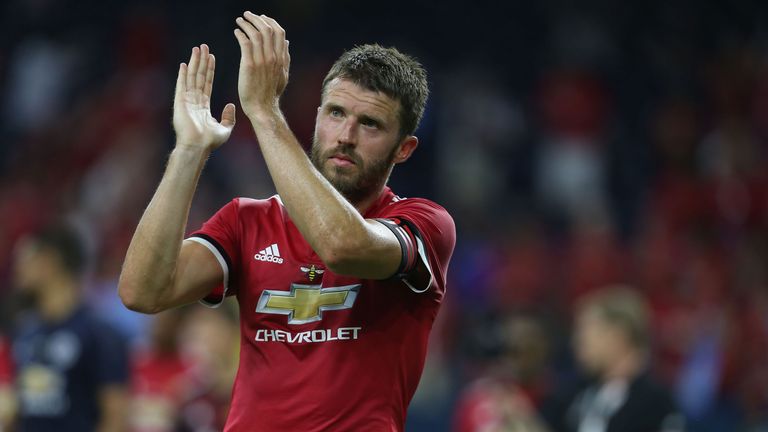 Former Manchester United and England midfielder Michael Carrick joined Sky Sports' Natalie Pinkham on her In The Pink podcast to talk about his career as a footballer, the difficulties he's gone through both on and off the pitch and more.
LISTEN: In The Pink - Michael Carrick
He talks starting out at West Ham and joining the "daunting" Hammers dressing room before moving to Tottenham and then onto Manchester United to sign for Sir Alex Ferguson.
The 37-year-old, who is now part of the first-team coaching staff at United, also gives his views on David Moyes' short-lived tenure at Old Trafford, what it's like to be a coach under Jose Mourinho and his struggles with depression.
Read on for a snapshot of the Carrick's views...
Carrick on moving to West Ham as a young boy…
"When I look back now I think that was a big move that. I just loved West Ham. I went when I was 13 or 14 and I just really enjoyed it. I felt at home there so it wasn't really a decision to make, it felt natural."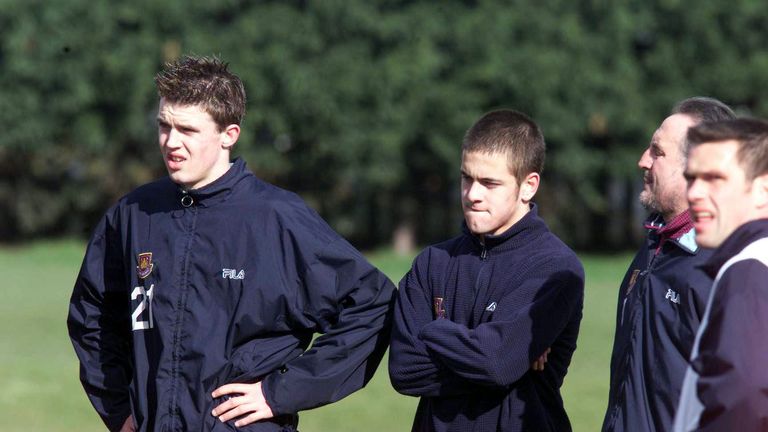 On going into a 'daunting' West Ham dressing room…
"I loved it, I really did. Because I was kind of shy and naive as a kid, going to West Ham was the best thing I did. There were big, big characters who were so different to me. It did change me. I am what I am and your personality is set that way but at the same time going into that dressing room was daunting at times. Some of the characters… it was different then. It was a bit old school then. There were punishments and things that went on. It was just more ruthless as an environment than it is now. It's a lot more friendly and accommodating. It was just growing up and I remember going back to Newcastle after six months and I realised then how much I'd grown up. It was a massive crossroads in my life."
On joining Manchester United…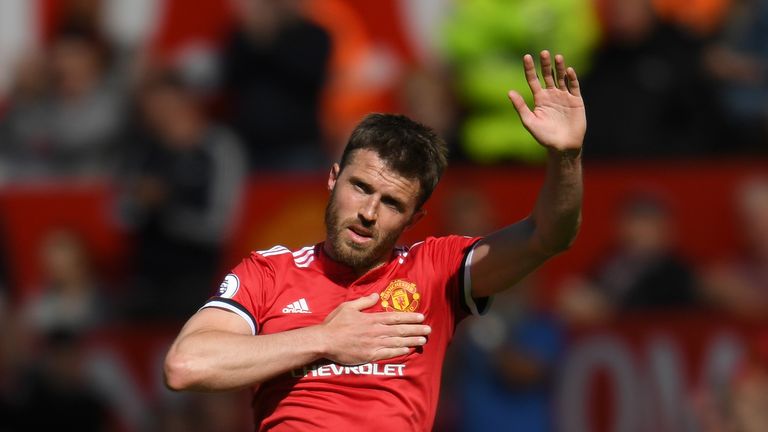 "It was probably the easiest decision. It wasn't even a decision. As soon as they came calling it was the only thing… I just had to get here. At the time United were first or second in the league every year, and at Spurs we had just finished fifth so although we were getting closer there was a still a big gap. Two years before that I was playing in the Championship with West Ham and then for United to come in, what a summer that was."
On meeting Sir Alex Ferguson for the first time…
"I was anxious and a little bit nervous. I hadn't really met Sir Alex until I came to the training ground. Sitting in his office on the first day was one of those moments where you think 'is it really happening?' At the same time it was intimidating because he's got such an aura. Even now he's still got that aura which affects people around him."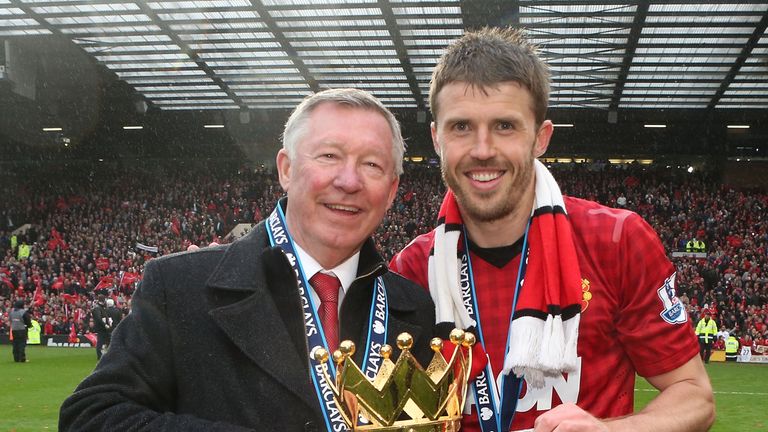 On Sir Alex leaving…
"It was a bit of a shock. Obviously he wasn't getting any younger as a manager and there was always talk at various points in various seasons about it being his last year or how long has he got left, but it did come as a surprise. As it does nowadays the news kind of filtered out the night before so I know he was disappointed with that. He wanted to tell us first and he came into the changing room in the morning and broke the news to us. It was a strong moment and one I'll never forget."
On Moyes' difficulties at Old Trafford…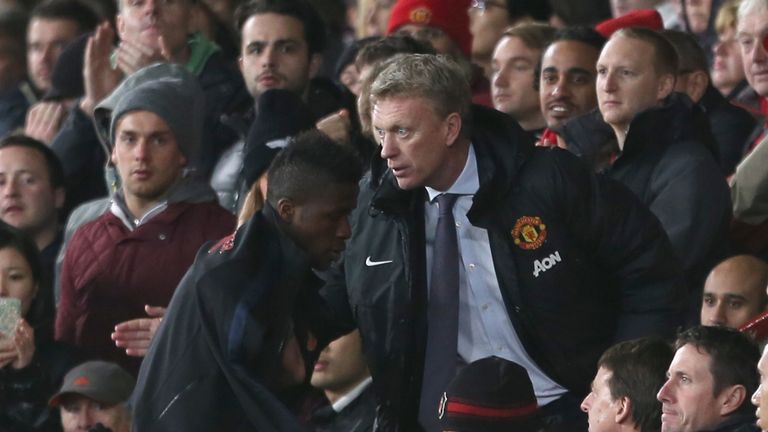 "It was going to be tough for anyone. It was always going to be tough because the club was so set in its ways and so stable with Sir Alex and David Gill being chief executive for so many years. With them leaving together, there was always going to be change in some way and it was just how it was dealt with. The whole thing just got unsettled and unfortunately that season it just didn't work for us. As players, I'm the first one to blame myself. Before you blame anyone else you've got to look at yourself. It's just frustrating and you think all that work you've put in for so long to establish that and then it can be affected so quickly."
On his relationship with Mourinho…
"He's been fantastic with me. The situation I'm in at the moment, my first job after being a player so there's huge element of learning and trying to soak up as much as I can to improve myself. But at the same time I'm there to do a job and there's a responsibility there. He's been great with me. He's given me plenty of things to do and at the same time he's trying to help me develop. I couldn't have asked any more of him."
On his day-to-day duties as a coach under Mourinho…
"I support the manager basically. I get in about 8.15am to help plan the session for that day and plan ahead for the next game. Whatever the manager needs I'm there to support him. Obviously I offer suggestions when it's right but support is the biggest one, as well as learning."
On the accusations against the United players not trying…
"As a player at United the expectation is there, the scrutiny is there and nowadays every little move you make people jump on it and judge it. The lads are human beings who make mistakes. It's too easy to throw out a player is not trying. It's definitely not the case."
On whether he has any regrets about his England career...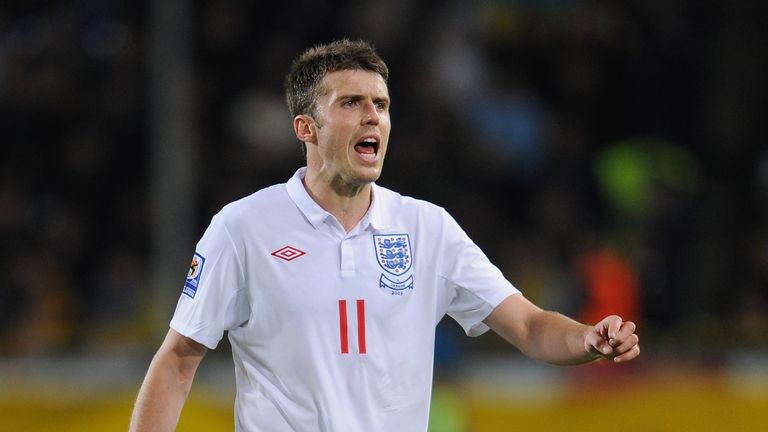 "I wouldn't say there's any regret. There's been frustration at times when it got to me a bit but then at other times I think if you'd offered me playing 30-odd times for my country as a kid, then…
"There were certain times when I didn't play well enough for England to get that next chance. There were other times when I was playing well and I didn't get a chance. Life's too short to hang about wondering what if and why. I wouldn't say there are regrets. At the end of my playing career I wouldn't have changed anything apart from winning a bit more but that's just how it is. You can't win everything."
On his struggles with depression…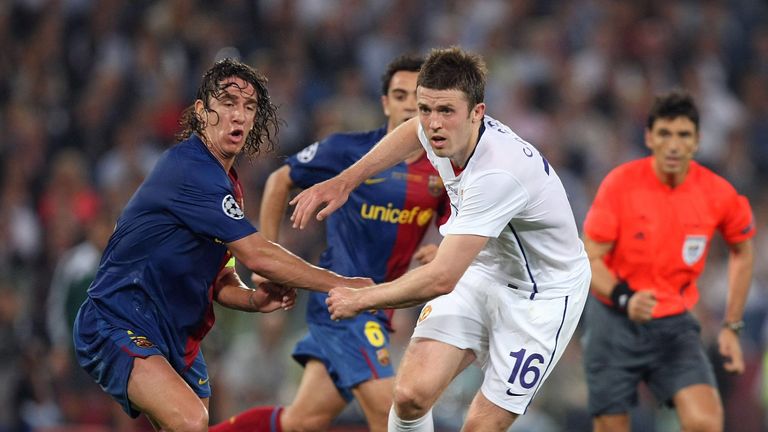 "It's a strange thing to go through. I came to United and we had a great three years. We had won three leagues and we were flying. We had won the Champions League the year before and made another Champions League final but we lost that one game.
"After that game I was so down. It was such a great opportunity. No one had ever won back-to-back Champions Leagues so it was a chance to do that and the fact we had won it the year before was almost irrelevant because we lost this game. It just hit me really hard and to this day I don't really know why. I struggled to deal with it that summer and all I could think about was that I was down about losing the game. Then it lasted for over a year. That one game wasn't the only reason but it spiralled a bit after that.
"I don't think it was a case of it just being that final, it was just the timing. Whether it was just an exhaustion of coming to United and pushing myself so hard, sacrificing everything and then it just dropped off the edge. I couldn't cope with it. I struggled with my football. I played terrible in that next season and I Just got down with it all.
"To use the term depression when it's put alongside the Champions League final makes me a bit uncomfortable because it was deeper than that, but it was a catalyst."
Natalie Pinkham spoke to Manchester United midfielder Michael Carrick on the In The Pink podcast. Listen to the full episode HERE!