Paul Pogba exclusive: These pressure games are the best
Watch Chelsea vs Manchester United on Sky Sports Premier League from 11.30am on Saturday
Last Updated: 19/10/18 1:44pm
After months of discussion and speculation surrounding his Manchester United future and relationship with Jose Mourinho, Paul Pogba is thinking only about the football.
His United side go to Stamford Bridge at Saturday lunchtime, live on Sky Sports Premier League, looking to build on a fine comeback victory against Newcastle a fortnight ago.
The task doesn't get much harder. Chelsea are unbeaten, joint-top of the Premier League, and have a fine record over Mourinho and United in west London. The pressure is undoubtedly on, with United in danger of falling out of the title contention before winter, but it's a burden Pogba relishes.
In an exclusive interview with Sky Sports, Pogba said: "For me, those games are the best games to play. You play against the best players, you play against a big club, a big story. You play football to play those big games with a lot of pressure. That's what you want to play.
Should Jose attack?
Pick your Man Utd XI vs Chelsea
"You can see this season [Chelsea] have a lot of possession obviously, they are winning, they have one character you cannot miss in Eden Hazard, they say he is on fire, this time he is probably the best player in the PL right now.
"The team is going well, they have good results, for us we come back from the Newcastle game, 3-2 winning at home, we need points, so it's going to be a tough one. I think they need points, we need points.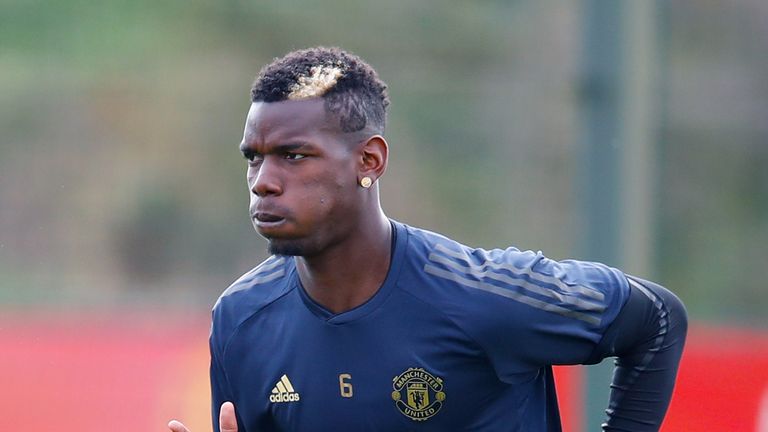 You play football to play those big games with a lot of pressure. That's what you want to play.
Paul Pogba
"The game is going to be very hard, we're playing away. It's a Chelsea vs Man United game, you know, so it's a big one."
United have fared better away from home in the Premier League this season, but Pogba says the Old Trafford crowd's support in coming back from 2-0 down to beat Newcastle was priceless.
The France World Cup winner also gave an insight into United's thinking at half-time, and hopes that reaction filters into the Stamford Bridge showdown.
"As well I want to give this point: Old Trafford was a help for us, because the stadium were on fire. I could hear all the fans pushing us. This is crazy but it was the 12th player, helped us a lot. You could hear the fans shouting, pushing, even when there's a throw-in they were behind us. It was crazy, it was like really fire," he said.
"I think it was like last season against Man City, when we had nothing to lose, we were already 2-0 down and we just think: 'Guys, come on we cannot lose, we are at home and need a reaction.' Everyone had the same reaction and we all went for it, we didn't think about nothing, just to go and win."
Tactics: How Utd can unlock Chelsea
Giggs: United can match Chelsea
Pogba's role in the team has been much-debated since he joined from Juventus in 2016; though he is often the star when United are winning, he is just as often the scapegoat in defeat.
However, the 25-year-old opened up about how the team spirit energises him and his team-mates, but admits the Premier League is the most unpredictable league in the world and you must "give your life" in every game.
"You never know what's going to happen in the Premier League, and that's what makes it the most interesting league in the world. 2-0 down, coming back to 3-2, is crazy you know.
"The game is not finished until 90 minutes, you just cannot stop because every situation can change. Premier League is crazy, you have to be focused for 90 minutes, and always in every game you have to give your life.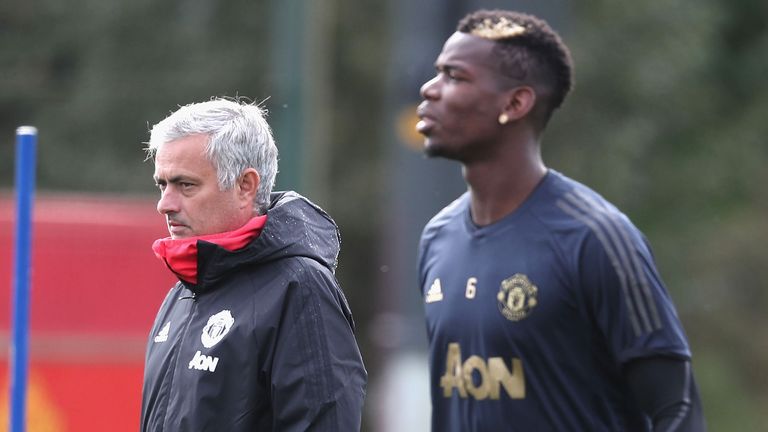 "Everybody has a part, the goalkeeper, the striker, everyone, just to make the effort for the player next to you. The guys see it, and will make more effort.
"I see this team-mate make this run just for me when I'm not in the position; it just gives you energy to make the run too, to tackle to make the space for the other one too. It's just like team spirit, you have to help each other, and that's how you win."
Watch the extended interview with Pogba ahead of Chelsea vs Man Utd on Sky Sports Premier League from 11.30am on Saturday
Get the dedicated Sky Sports Premier League channel to see Chelsea take on Manchester United. Find out more.