Jose Mourinho explains why Luke Shaw 'got what he fought for' with new Man Utd deal
Last Updated: 20/10/18 10:39am
Jose Mourinho explained to Sky Sports why Luke Shaw earned a new contract at Manchester United after experiencing "a big click".
Shaw has been regularly criticised by Mourinho during their time together at Old Trafford, with the Portuguese saying he was "making every decision for him" and the left-back was a "long way behind" when their relationship hit rock bottom in 2017.
But the situation has changed rapidly for the 23-year-old in recent months. An opening-day goal in Manchester United's win over Leicester in August set the tone for his season to date, and was a fitting reward for a player who insisted on taking a fitness coach with him on holiday to keep him in the best possible shape for the new campaign.
If he is named in United's starting line-up against Chelsea in their showdown at Stamford Bridge, live on Sky Sports Premier League from 11.30am on Saturday, he will equal the number of league starts he made last season - and Mourinho is in no doubt about the change in a player he was regularly accused of being too harsh towards in the past.
He said: "He was not selected, I criticised him in training and he was telling me, 'In this moment I'm not the player you want but I want to play for you, I want to play for Manchester United' and he kept saying this all the time. So I always believed. It wasn't someone else telling me, it was him being strong enough to say that.
"I was getting lots of signs and clicks and when last season ended and he told me, 'Boss, I want a fitness coach to come with me for the holidays.' I thought, 'Wow, this is a big click.' And this season he's played every match apart from two.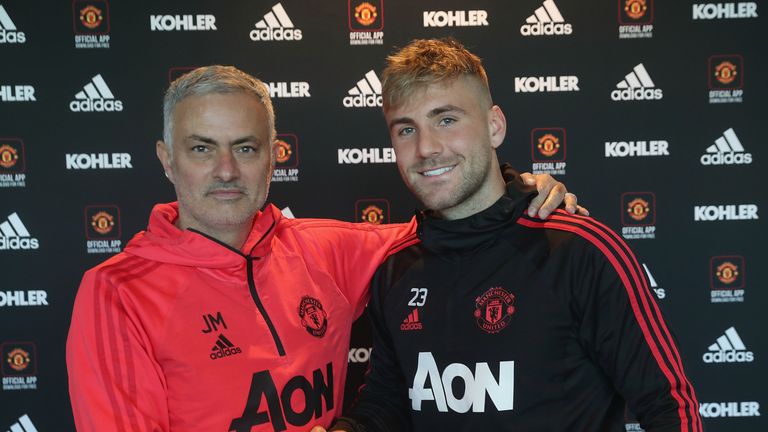 "The kid was very focused on his objectives and he got what he fought for. He really fought for it. He got a new contract that keeps him here for many years."
United are hopeful goalkeeper David de Gea will follow Shaw's example, with the Spanish number one out of contract at Old Trafford next summer.
United have the option of triggering a one-year extension on his current deal, but he would still be eligible to leave for nothing in 2020.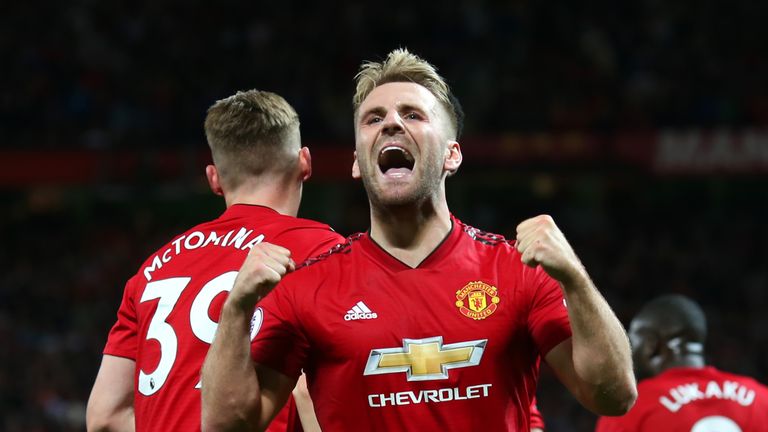 But Mourinho is not expecting a repeat of Shaw's negotiations when it comes to any of United's other players putting pen to paper, because of their different situations away from the club.
He added: "Every player is a different player, with different entourages and families and agents. A player nowadays is all of this; not just an independent man but surrounded by people who have influences on them.
"Luke - his people, if you can say that - had a target and that was to 'win' at Manchester United, to play for Manchester United and to believe in the process.
"It's not a motorway, a straight line - you have ups and downs. You make mistakes, you have to cope with the critics."