Paul Pogba says he is enjoying the system used by Ole Gunnar Solskjaer after admitting the previous one under Jose Mourinho was "difficult".
Ppogba has scored four Premier League goals in five games since Solskjaer took charge at Manchester United - one more than the rest of the season under Mourinho - and was denied on several occasions by Hugo Lloris during the 1-0 win.
The France international says he is happy with the current tactics adopted by the caretaker manager and concedes that defending is not always his forte.
Pogba told Sky Sports: "I'm enjoying playing football. It was difficult in the system [under Mourinho], the tactics we used to play. I like to be more attacking, pressing, play high.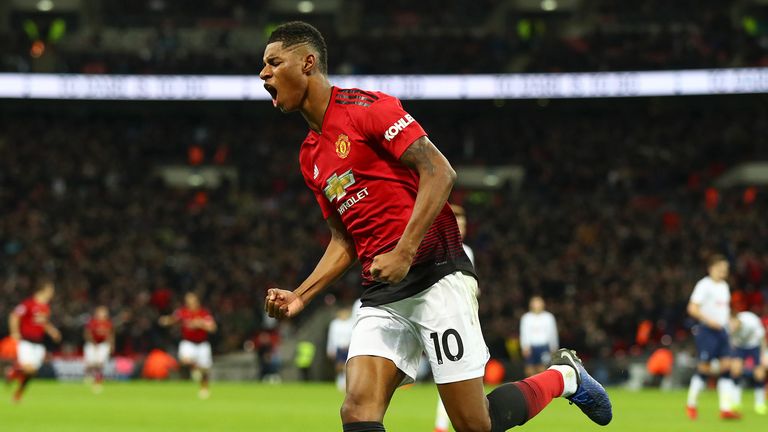 "Sometimes I could go but defending is not my best attribute. Where I play [at the moment] we understand each other and I'm where I feel most comfortable.
"That helps me [having Nemanja Matic and Ander Herrera behind]. I know Matic will be there and we can press high and I can shoot, pass… that's what I've been doing since the manager came. I know I have security behind me and I have the freedom."
United picked up a fifth successive Premier League win under Solskjaer as they beat Tottenham at Wembley and Pogba provided a wonderful assist for Marcus Rashford's goal.
He added: "It was very important. It was a big test. We needed the points and Tottenham needed the points. We're really proud.
"It's a great ball but we've been training on this. We knew it was a weakness of Tottenham's when they were attacking on one side. We needed to get high and attack the opposite side. He makes a great run and I try to give him the perfect pass.
"Top four is what we want. We have to keep it up."