It is a cold, crisp Thursday afternoon at Carrington. The Manchester United players - aiming for an eighth successive victory under Ole Gunnar Solskjaer - have just finished their final training session before their FA Cup fourth-round tie against Arsenal.
Snoods are a sensible choice as they prepare to head south for the winter fixture, but there's nothing frosty about the atmosphere.
A security guard offers a cheery welcome, the receptionist proudly shows off a Solskjaer-themed gift she's been sent by a club supporter, and the background staff have a clear spring in their step.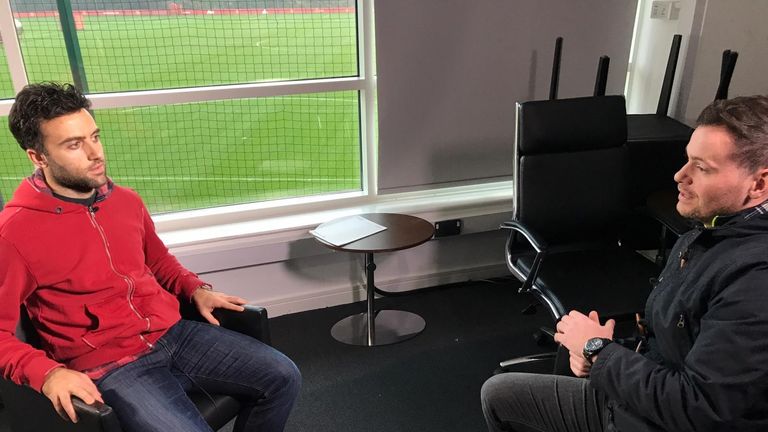 It is a small flavour of the "Manchester United family" Giuseppe Rossi refers to in our interview overlooking the first-team training pitches - pitches he's recently been sharing with Paul Pogba & co as he bids to keep fit and find a new club.
Fourteen years after his Old Trafford debut - incidentally a 1-0 victory against Arsenal in the League Cup - Rossi is treated like a long lost son. His mood fits perfectly in these surroundings.
"It's just about finding that smile and being happy," he tells Sky Sports News.
"I'm very humbled and grateful for the opportunity (to train with the team). It's a great gesture.
"I've had a rough few years with injuries and that takes a lot away from you, but I've always been able to bounce back and come back stronger."
Live Renault Super Sunday


'Rough' is understating it. Now 31 and a free agent after leaving Genoa last season, Rossi could be forgiven for lacking enthusiasm after multiple knee surgeries disrupted his formative years at Villarreal and Fiorentina.
"There were long days in rehab," he says. "I used to get there for 9am and was out around 2pm, and then had to fight the traffic in New York. I think the traffic was the worst part!
"It's not in me to give up and take the easy way out. That's not how I was brought up. It was always a grind every day, to put myself back in a situation that I'm playing at a high level."
Rossi left the family home in New Jersey at the age of 12 to join Parma. He credits his late father, Fernando, for shaping his positive mindset.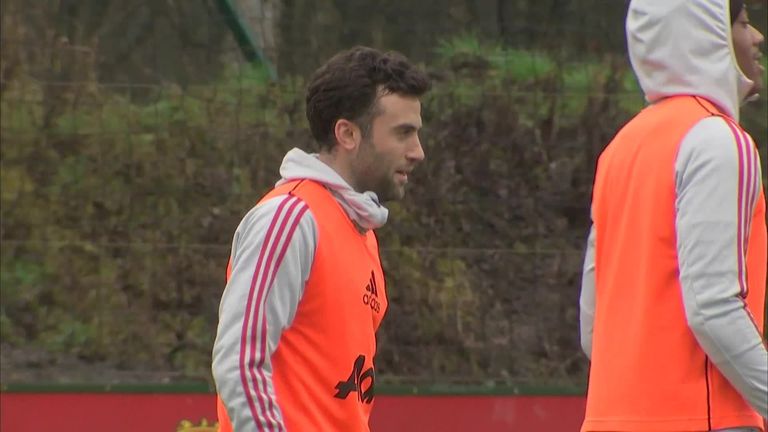 "I had to grow up quickly, moving to another country being that young with new people at school. My father was there to guide me, and I couldn't be the person I am or the player I am without him. Football was the easy part! In football, you don't have to talk. It's just about playing, right?"
At 17, he joined United and remembers being in awe of Ryan Giggs on his first day, while the most striking thing about "father figure" Sir Alex Ferguson was "the way he would protect his players".
While Solskjaer has ruled out signing him due to being well stocked in that area, the Norwegian did reveal recently that both he and Sir Alex have been left impressed.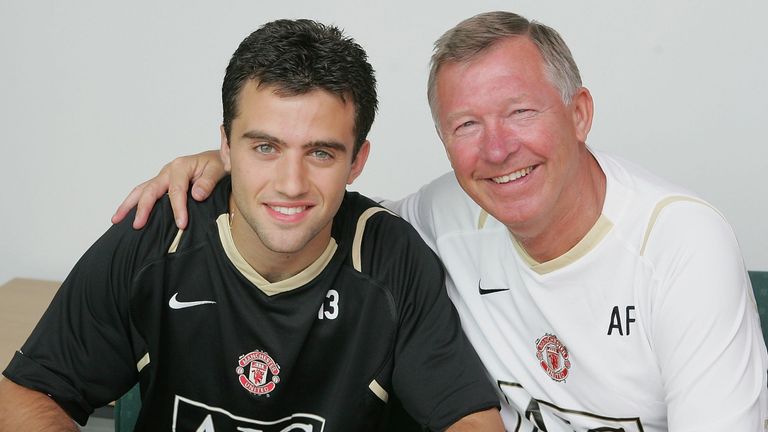 "It's always great to hear that," Rossi says. "I saw the boss (Sir Alex) a week ago and chatted with him about old times, and it's great to see him around the football field in high spirits."
On Solskjaer and the current crop of players, the former Italy international adds: "He has been amazing. It's very hard to come in mid-season and have these results, especially at United with a million eyes on you.
"Coming into a difficult situation, he was able to bring the group back together, create a different atmosphere, and I think you can see in the games that the players are responding to this type of treatment. In training, I'm seeing the spirits are very high."
Marcus Rashford is one of those who has flourished under Solskjaer. Starting in a more central striking role, the 21-year-old has now scored seven goals in his last 10 appearances.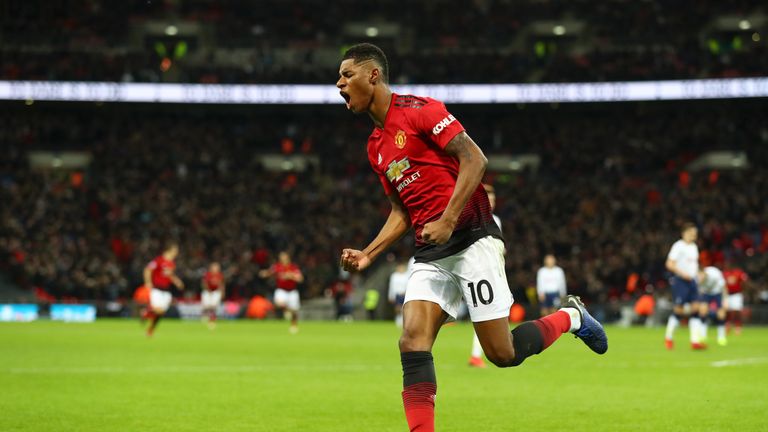 "He's been tremendous and very important to the group, just like (Romelu) Lukaku, (Anthony) Martial, and (Jesse) Lingard are," Rossi said.
"When you're a young player, you always want to be better, be the man of a situation, and that's what he's striving for.
"That's what I see him doing in training. He has a lot of respect from the guys, and I think they trust him. That's very important for a young player. He's earning every single headline and goal."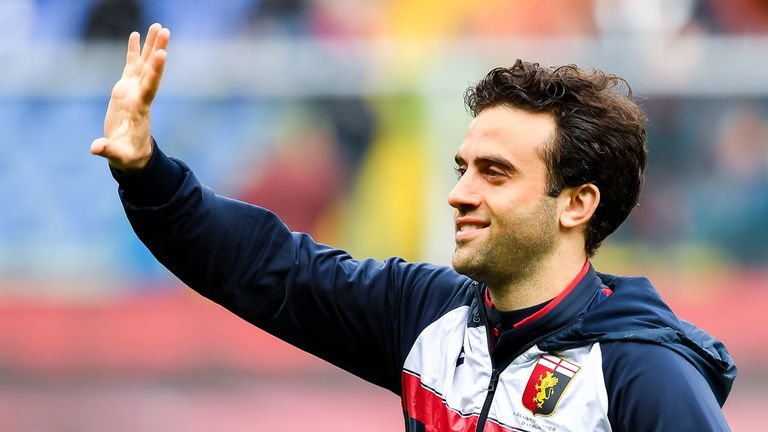 Rossi will continue training at Carrington until he finds a new club, and while he's confident he can still make an impact in the Premier League, he's happy with his current situation.
"I'm here, I'm ready for any challenge and I'm training with the best players in the world, with the best team in the world. I cannot ask for more."
Like 12-year-old Giuseppe in Italy all those years ago, he's ready to let his football do the talking.