Marouane Fellaini became a symbol for Manchester United's decline and his playing style did not tally with their traditions, but he deserves respect as he departs, writes Nick Wright.
There was a jarring contrast between the press conferences of Max Allegri and Jose Mourinho following Manchester United's 1-0 loss to Juventus at Old Trafford in October. First, Allegri praised the bravery and technical skill which allowed Juve to dominate possession so convincingly. Then, Mourinho bemoaned the absence of the injured Marouane Fellaini.
Mourinho's comments provoked ridicule. Fellaini has been a symbol of United's decline since his £23m arrival from Everton in 2013. So how had a United manager who had spent £400m on transfers become so reliant on long balls to him? Why was he yearning for the 6ft 4ins Belgian when he had Marcus Rashford, Anthony Martial and Romelu Lukaku on the pitch?
The questions over Mourinho's tactics were justified - United's thrilling displays under Ole Gunnar Solskjaer are a testament to that - but the sneering criticism of Fellaini always felt unfair. His ungainly frame and agricultural qualities were not always easy on the eye, but his effectiveness was undeniable, his attitude impeccable and his versatility invaluable.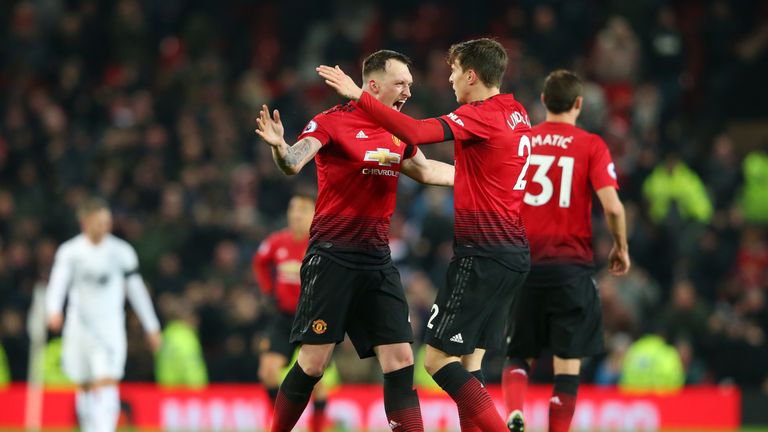 In many respects, it is odd that Solskjaer, the archetypal super-sub, has been the man to sanction his departure. Fellaini is probably the closest thing United have to the Norwegian now. While he leaves having only scored 22 times in his 177 United appearances, many of those goals were vital and there have been plenty more occasions when he has emerged from the bench to change games.
You only have to look back a few months to find one of the best examples. United were two goals down to Newcastle at Old Trafford when Mourinho, with his job hanging by a thread, sent on Fellaini at half-time. His presence alone was enough to unsettle Rafael Benitez's side, with United fighting back to claim a 3-2 victory, granting the manager a stay of execution.
Mourinho's decision to turn to Fellaini that day said a lot about how much he trusted him, and he has always been highly thought of by team-mates, too. After that Newcastle game, there were reports Paul Pogba had specifically advised Mourinho to put Fellaini on in front of him. Wayne Rooney once described him as "the best in the world at what he does".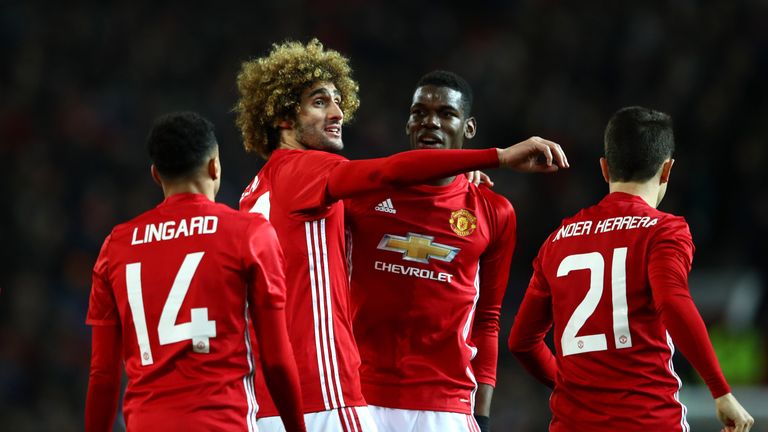 Mourinho will go down as one of Fellaini's biggest supporters, but it is telling that he made the same kind of impression on numerous other managers.
"I think he is a player that you have to work with to appreciate what he really brings," said Belgium boss Roberto Martinez during the summer. "He was born to compete. As a team player he always sees every action as the end of the world. That makes him a warrior and someone that every coach and manager would love to have in his team."
Live Renault Super Sunday


Even the managers who doubted him have been won over. In their first conversation following his appointment at Manchester United in 2014, Louis van Gaal told Fellaini he was "not my first choice, not my second, nor my third", but within a few months he was describing him as "undroppable". "From the first training session he did what I asked," he added.
Fellaini would go on to play a crucial role in United's FA Cup triumph under Van Gaal in the following season, scoring what turned out to be a decisive goal in the semi-final win over his former side Everton before setting up Juan Mata's opener and playing the full 120 minutes in the extra-time victory over Crystal Palace that followed.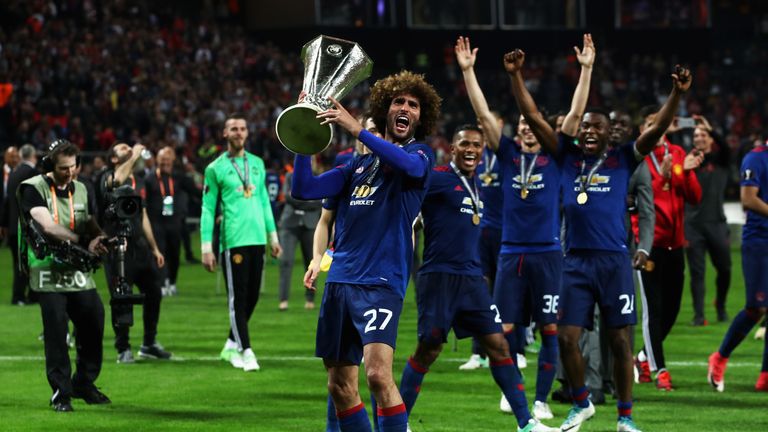 A year later under Mourinho, Fellaini completed the 90 minutes in the Europa League final win over Ajax that secured United's place in the Champions League for the following year. Then, at the World Cup in Russia, Martinez used him from the start in Belgium's quarter-final and semi-final clashes with heavyweights Brazil and France.
That's because, like Mourinho and Van Gaal before him, Martinez saw Fellaini as a player for the big occasions. A player whose battling spirit and unique qualities set him apart - even in a Belgium squad laden with talent.
His style was not to everyone's liking and he will forever be associated with a difficult period in Manchester United's history, but the admiration of the players and managers who know him best says a lot. As he bids farewell to the Premier League, respect is the minimum he deserves.