Zlatan Ibrahimovic says he went to Manchester United to prove all his 'haters' wrong
"When I came to United and I said I would conquer England, people were laughing at me. I wasn't joking."
Last Updated: 20/02/19 11:00am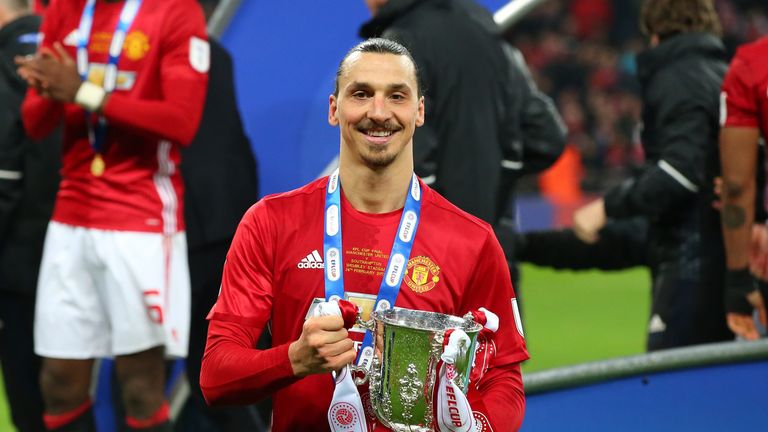 Former Manchester United striker Zlatan Ibrahimovic says he came to England to conquer the Premier League and prove all his "haters" wrong.
Ibrahimovic, who played for United between 2016 and 2018, scored 29 goals in 53 games and won the League Cup and Europa League trophy before leaving to join MLS side LA Galaxy.
Speaking to the Manchester United website, he said: "My challenge was, at the age I was, coming to England, where I had years of everybody was saying I wasn't good enough.
"I like those things because they trigger me. They give me adrenaline.
"After three months, all of them were eating their own words. I needed new haters because all the old ones became my new fans!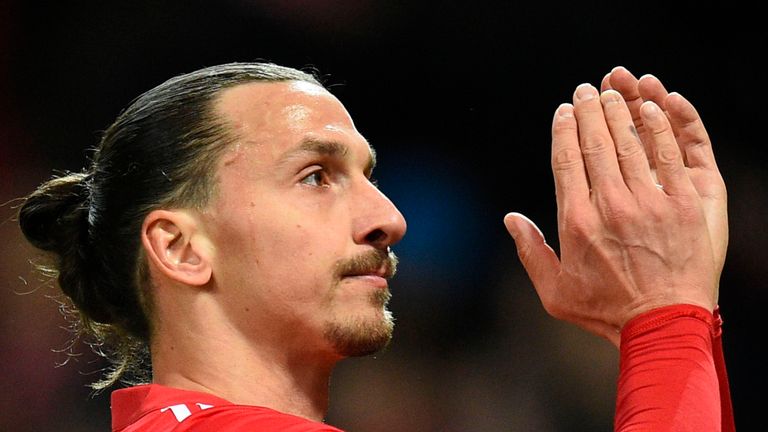 "Wherever I went before United, I won, and it was my pleasure that it happened again in England. Winning is in my DNA, I need to win - that's my mentality. I hate losing. I'm not a bad loser, but I hate it and I love to win.
"I said we would win and we won two big trophies. That speaks for itself.
"I wasn't always sure that I would play in England, but when I took the decision that I would, I was very clear in my mind that there was only one team I would play for - United.
"That is the team I want to shine with. That is the team that fits me.
"Of course, I was always aware of United. The person who doesn't know about United is the one who hasn't heard what football is. Everybody that knows football knows who United are.
"That whole first season at United was fantastic. Everything was. I really enjoyed it. The family was happy, everybody was happy, the club took care of me and made it really easy for me. I just needed to turn up, put on my football boots and perform.
"When I came to United and I said I would conquer England, people were laughing at me. I wasn't joking."
Ibrahimovic, who was a cult hero at Old Trafford, says the support he received from the fans was "amazing" and he wanted to reward them by winning silverware.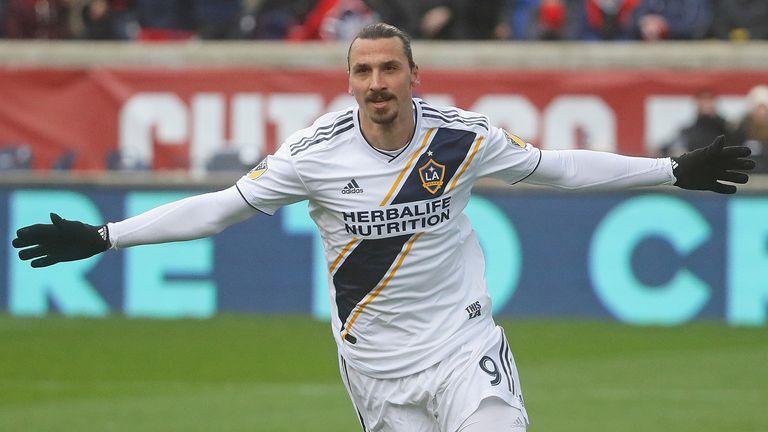 The 37-year-old added: "The United fans are amazing. I'm not just saying that because I played for United. I know now because I've been on their side and I know the feeling they give you.
"They really appreciated what I did and they were thankful. That is the best credit a player can get because when you do something and you get that response from the fans, it's amazing.
"They are 50 per cent of everything we do. Imagine if you played in empty stadiums… you would not play. In Old Trafford it was always full. Always. In every away game they always showed up, always supported."