Ron Walker
Digital Football Journalist @ronnabe
Marcus Rashford explains how Ole Gunnar Solskjaer has improved him for Manchester United
Last Updated: 24/02/19 2:40pm
Marcus Rashford says Manchester United boss Ole Gunnar Solskjaer has been a "massive help" in improving him as a striker since his appointment.
The 21-year-old has been one of the biggest beneficiaries of Solskjaer's arrival, moving into a central striking role in the manager's first game and repaying him with six goals in 12 matches.
Few can relate to Rashford better than a player who scored 126 goals across 11 seasons for Manchester United, and ahead of their clash with Liverpool on Sunday, live on Sky Sports Premier League and Sky Sports Main Event at 2.05pm, he told Soccer AM: "For me, it's been a massive help having that type of guidance around me.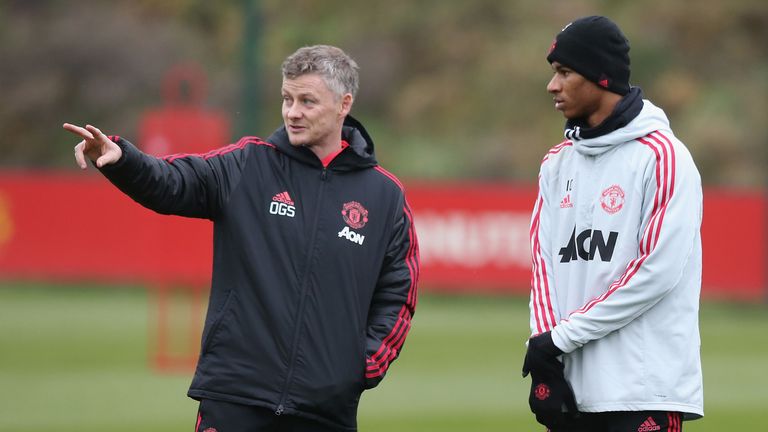 "But he's been working with all of the players with everything he's got, you can see even the defenders are improving, the midfield is improving, the team's improved overall but we understand we can still take more steps forward.
"He has that know-how, the understanding, that's the kind of thing you just pick off naturally off these type of people. Even not just out on the pitch, having conversations about it, it all adds up. It's been a big turnaround. As long as we keep improving I don't see why [he shouldn't get the job permanently]."
Rashford came through the youth ranks at United as a striker, and scored twice on his debut in that position in 2016. But once Jose Mourinho took the reins at Old Trafford later that year, he found opportunities harder to come by, and shunted onto the wing found his goalscoring instincts inhibited making chances for others.
Now back in his natural habitat, Rashford has never looked more at home, but is still keen to add more strings to his bow.
He said: "I think nowadays, the time I've been developing, I've never wanted to be just a centre-forward. I want to be able to adapt, play different positions, different systems, I don't want to be just a centre-forward."
Rashford grew up on the terraces at Manchester United watching the likes of Solskjaer and co dominate the first 20 years of the Premier League and win two Champions Leagues, but his time as a player has not offered him the chance to realise those dreams himself - yet.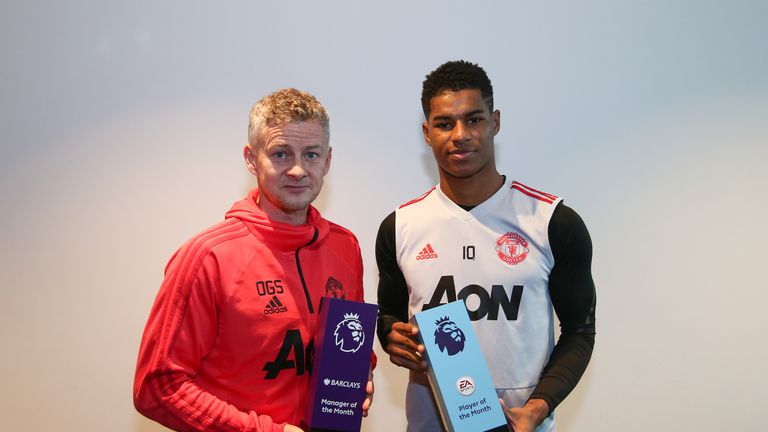 He still has hopes of emulating his heroes, though, especially when Solskjaer himself backs the current crop at Old Trafford to do it.
He said: "When we were in Dubai, we were having a bit of banter when the manager was speaking to me, Anthony [Martial] and Jesse [Lingard], and I just mentioned his goal in the Champions League final. He was quick to let us understand that with what we have in this team, anything is possible and it's not far-fetched to say we can recreate those moments."