Ole Gunnar Solskjaer says Manchester United 'lucky to get away with the three points'
Man Utd won 2-1 against West Ham in the Premier League on Saturday
Last Updated: 14/04/19 2:48pm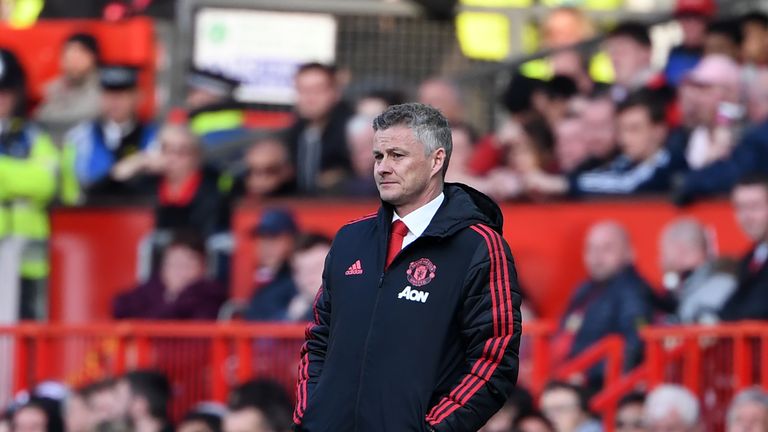 Ole Gunnar Solskjaer says Manchester United were 'lucky to get away with the three points' against West Ham, and that his players cannot get much worse against Barcelona on Tuesday.
Paul Pogba scored two penalties to seal a much-needed victory for Solskjaer, although Man Utd were aided by some contentious refereeing decisions in the first half.
It was a game they could easily have lost too, with West Ham putting in a fine performance, and Solskjaer is aware that his side may have got away with the victory.
"I can't hide it. Sometimes you get more than you deserve, and today was one of those nights. Watford last time was one of them," he said.
"But then again, Wolverhampton and Arsenal, the two away games we lost, we should have won. So it evens itself out in the long run.
"But of course we were lucky to get away with the three points, even a draw at one point we would have taken. Luckily it wasn't Barcelona on the other side, but West Ham played well, played better than us, created chances."
The game comes in the middle of a Champions League quarter-final with Barcelona - with Man Utd already trailing 1-0 from last week's first leg - and travel to the Nou Camp on Tuesday.
Solskjaer added: "Wednesday was hard physically and mentally, and we have got a game on Tuesday night, so I had to make some changes.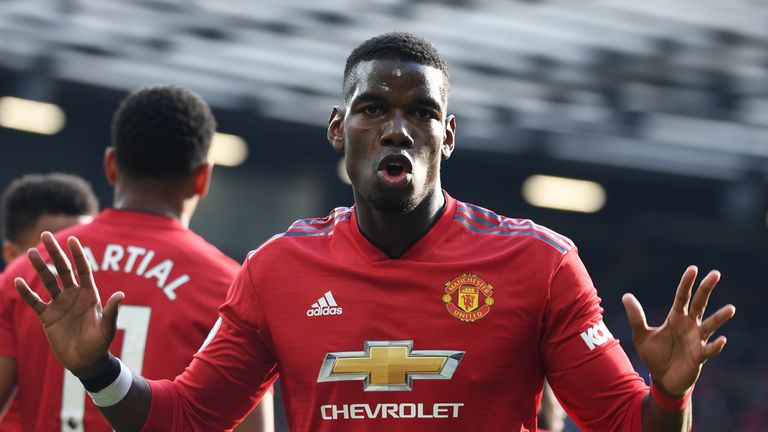 "When you have three games in six days, it is physically tough. But we are looking forward to it, and I feel good about the players for Tuesday, because we cannot get much worse than today."
Despite his team losing their third Premier League game in a row, West Ham manager Manuel Pellegrini was proud with the performance of his side despite some "difficult decisions" going against them.
"I'm frustrated, of course, because I think we deserved more than this score, but football is not always won by the team that plays better," he said.
"I think that for me it was a pleasure to see the team play in the manner they did against Manchester United in their own stadium.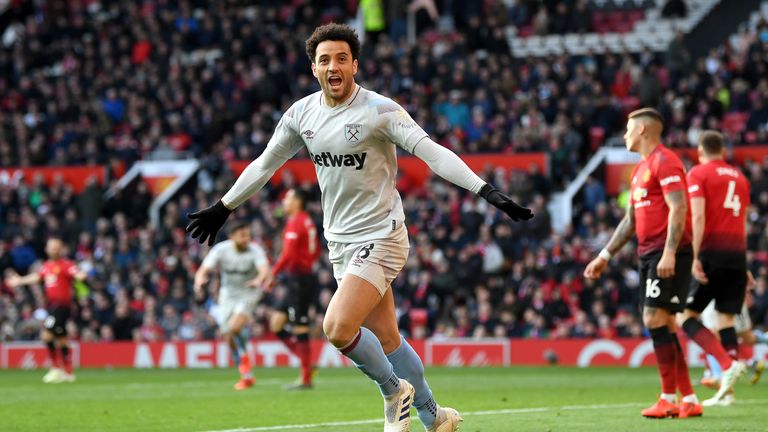 "Unfortunately for us, there were some decisions by the referee. Very difficult decisions, so I am not complaining about him, but with VAR, I am sure that this game would have been won.
"I always say I prefer to play not so well and win the game, but for me it was a pleasure to see the team playing with the personality and mentality of the big team."