Sky Sports pundits Gary Neville, Jamie Carragher and Graeme Souness have condemned Manchester United's performance in their 4-0 defeat at Everton.
The loss was United's sixth in eight games overall and leaves them sixth in the Premier League.
Gary Neville said he was "simmering" before the match after United's recent performances and he did not hold back after another under-par performance.
"I'm furious, to be honest with you," Neville told Sky Sports. "The fact that [Ole Gunnar Solskjaer] has had to go over and apologise for them.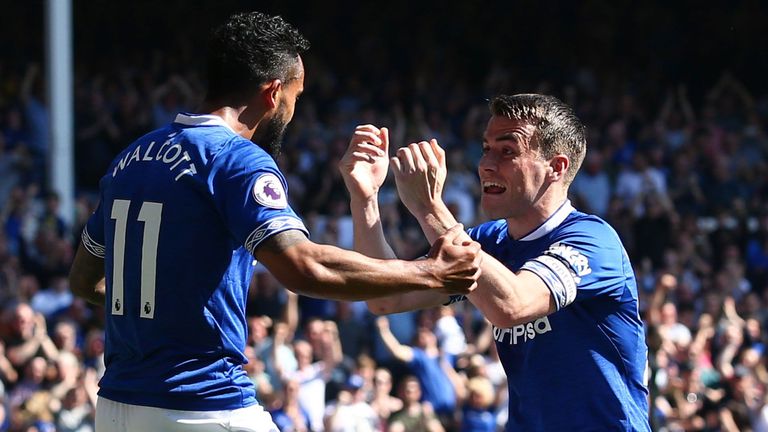 "I've often said about clubs in the last seven years, if you've got weeds in the garden then you've got to get rid of them. But there is some Japanese knotweed at that football club and it is attacking the foundations of the house and needs dealing with properly.
"Jose Mourinho, the fans stuck with him but wanted him out at the end, they aren't going to want Ole Gunnar Solskjaer out, they aren't going to turn on him. Those players heads are well and truly on the line.
"I watched Manchester City yesterday, they're where United want to get to at the top of the Premier League with Liverpool - Bernardo Silva, Raheem Sterling, Kevin De Bruyne, David Silva, far better players than are in that Manchester United dressing room, who work twice as hard.
"Everton ran 4km further than them in the first half. Then you look at Liverpool, their biggest rivals, they die for every single inch on the pitch.

"The Manchester United players… it was embarrassing watching some of them out there today. I'm absolutely furious. I have full belief in Ole to do what he needs to do, the club obviously will support him but there is a big problem. That performance today was rancid."
Jamie Carragher was also far from impressed by United and believes it was their worst performance for a number of years.
"That was the worst performance from a Manchester United team I have seen since I have been working for Sky," he said.
Meanwhile, Graeme Souness suggested it was the display of a team with nothing to play for rather than one in a battle to secure Champions League football for next season.
"That was a team in their armchairs - not a team trying to qualify for the Champions League," he added. "It was a team that was plodding, drifting and going through the motions.
"The manager needs support because there was no fire from start to finish."
United's next match is home to neighbours Manchester City, live on Sky Sports on Wednesday.
WATCH: Solskjaer on United display