Ole Gunnar Solskjaer says Manchester United 'haven't been good enough' this season
Man Utd's 1-1 draw with Huddersfield ended their top-four hopes
Last Updated: 06/05/19 10:28am
Ole Gunnar Solskjaer says Manchester United "haven't been good enough" to challenge for the Champions League this season, or during their dismal draw with Huddersfield.
United were held to a 1-1 draw by already-relegated Huddersfield on Renault Super Sunday, ending their hopes of a top-four finish and playing in Europe's elite competition next year.
It was a lacklustre performance from Solskjaer's side at the John Smith's Stadium and the manager openly admitted his side were not up to par, both during the game and over the season.
"Over 90 minutes, we weren't good enough," he told Sky Sports. "We couldn't put our chances away when we could have finished the game off early on.
"We are where we are for a reason. Over a long season, we haven't been good enough to challenge for the Champions League places and today, we've ended up with the last hope being took away so it's not something that comes like a surprise. Today, we hoped to win the game and show a better performance."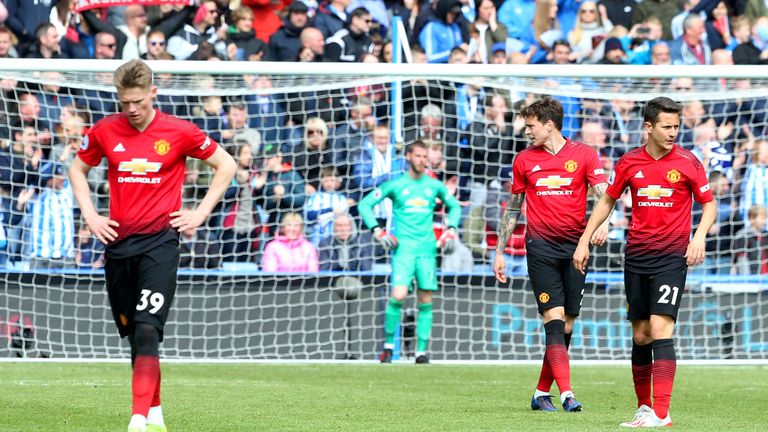 Solskjaer will now have a summer to rebuild his squad to try and challenge for a top four place next season, but would not be drawn on the future of Alexis Sanchez, who went off injured.
"I can't talk about individuals now but there's a chance you've seen the last of players anyway," Solskjaer said. "There's always a chance it's a last time but I wouldn't say that about any individual now, I don't think that's fair.
"We've been chasing the pack now, we've been close and we're not that far away.
"But we shouldn't be talking about being far away from the top four at Man United. It's a fresh start next season, we need to really have a go because we want to get back into the top four.
"We're many levels away at the moment [from Liverpool and Man City], but that's the size of the challenge and it's great challenge for us. I'm sure we're going to make it.
"Every performance makes an impact on who you want to keep and who you want to let go. That's easy enough to answer. Let's see how bad his [Sanchez's] injury is for now. Every player is always playing for their place in the team."
Young: We can't put our finger on problems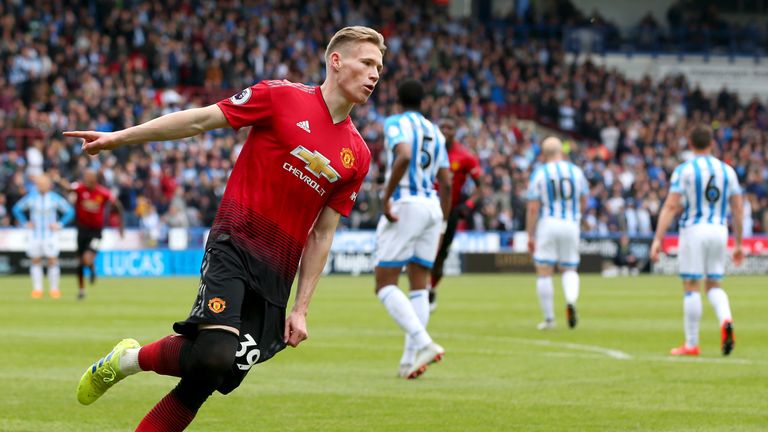 United captain Ashley Young was understandably disappointed with the result at Huddersfield and says the players cannot quite grasp the cause of their recent downturn.
"I'm not too sure what it is," he told Sky Sports. "It could be a number of things but right now, we can't put our finger on it.
"It's a massive blow for a club like Man United [not to finish in the top four]. It's a disappointment. I've said all along that when you're talking about a club like Man United and you're fighting for the top four, it's not what you want to be talking about.
"We should be talking about higher up, winning trophies and titles. I'm sure that Ole and the staff will be prepared over the summer and be ready to go for next season."