Ander Herrera has confirmed he will leave Manchester United at the end of the season after bidding goodbye to the club in a video on social media.
Herrera's contract expires at the end of June and the 29-year-old is expected to join Paris Saint-Germain on a free transfer this summer after agreeing terms with the Ligue 1 champions.
Herrera initially joined United from Athletic Bilbao in 2014 and has since gone on to make 189 appearances for the club.
He won the Europa League, FA Cup and Carabao Cup during his time in Manchester, and was also named the club's Player of the Year for the 2016-17 season.
Herrera confirmed his departure in a video released on United's official Twitter account.
He said: "There is red in my heart, I knew it from the first time I played here and in the moment that I started to wear it.
"A club with thousands of fans that respect and remember all the players who give everything.
"I felt special when I heard my name chanted. I felt proud when the fans decided I was part of this incredible history.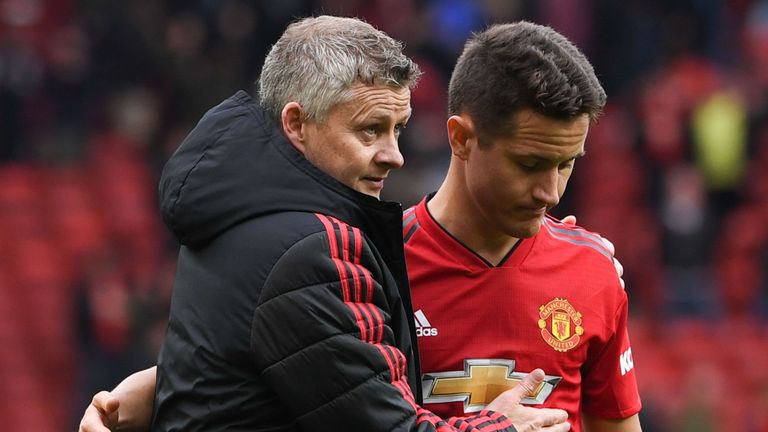 "Every time I represented this club, in every game, in wins and losses, even when I couldn't help from the grass, I understood what this club means.
"I am going to remember each of the almost 200 matches that I have played with this jersey because playing for the greatest club in England has been a true honour.
"Thanks for these five amazing years."
United captain Antonio Valencia has also bid farewell to the club's fans ahead of what is set to be his 339th and final appearance against Cardiff at Old Trafford on Sunday.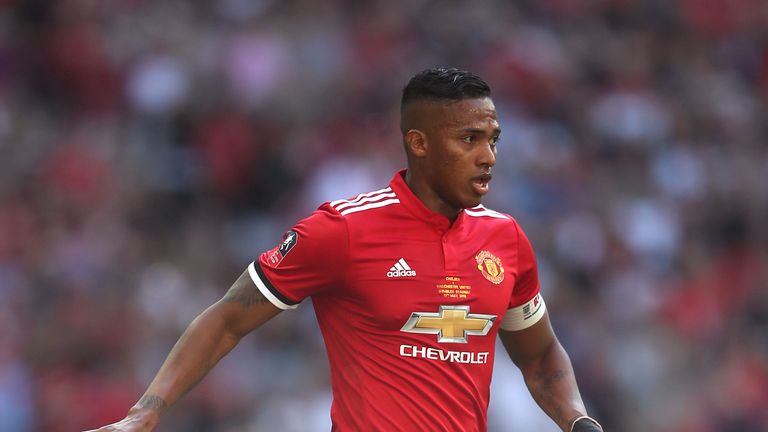 The right-back will leave United after they opted against triggering an extension in his contract, which expires at the end of June, and ahead of his last appearance he said: "It means the world to me - a roller-coaster of emotions from sadness to ecstasy.
"Sadness because I have won everything as a player here and will miss these moments. Sadness too because we have suffered heavy defeats as a team but thanks to the support of the fans we have managed to lift ourselves and I have no doubt they will savour more success in the near future as they deserve.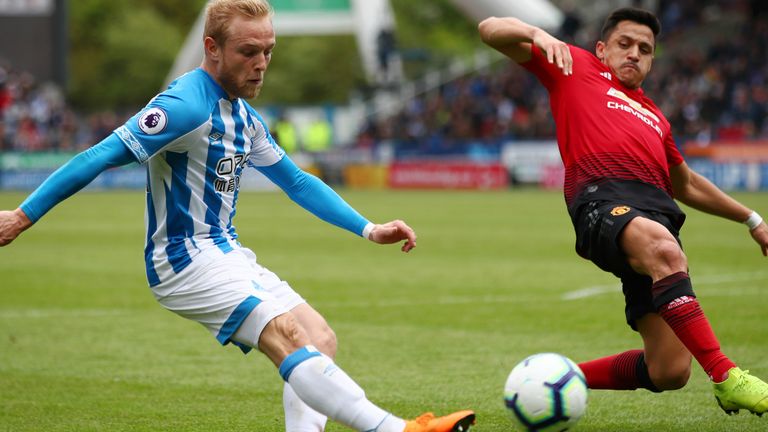 "They have always supported me even in my darkest days with serious injuries. I hope they enjoy and savour the occasion as much as I do as their commitment and support during the past 10 years was crucial to my success.
"My message to all Manchester United fans on behalf of myself and my family is to thank you for giving me your undivided support. I wish them all the best for the future and that future teams provide you with great victories on the field and as much success as they can muster."
Title race final day live on Sky Sports
The last act of The Run In will be shown live on Sky Sports on a defining final day of the Premier League season.
Manchester City's trip to Brighton is live on Sky Sports Main Event from 2.30pm, while Liverpool vs Wolves at Anfield is live on Sky Sports Premier League from 2pm on Sunday, May 12. Kick-off for both games is at 3pm.