Harry Maguire has filed an appeal against his conviction for assault and attempted bribery following a brawl on the Greek island of Mykonos.
Manchester United have said the appeal nullifies Maguire's conviction and a full retrial will follow, in accordance with Greek law.
United captain Maguire had been handed a suspended jail term of 21 months and 10 days on Tuesday.
It is understood no date has yet been set for the appeal and United are aware it could be a number of months before the appeal is heard.
A statement from United read: "An appeal against yesterday's verdict was lodged this morning by Harry's legal team. In accordance with the Greek judicial process, the filing of an appeal extinguishes the initial court verdict and nullifies the conviction.
"The appeal has been accepted and will lead to a full retrial in a more senior court. This means that Harry has no criminal record and is once again presumed innocent until proven guilty.
"Accordingly, he is not subject to any international travel restrictions."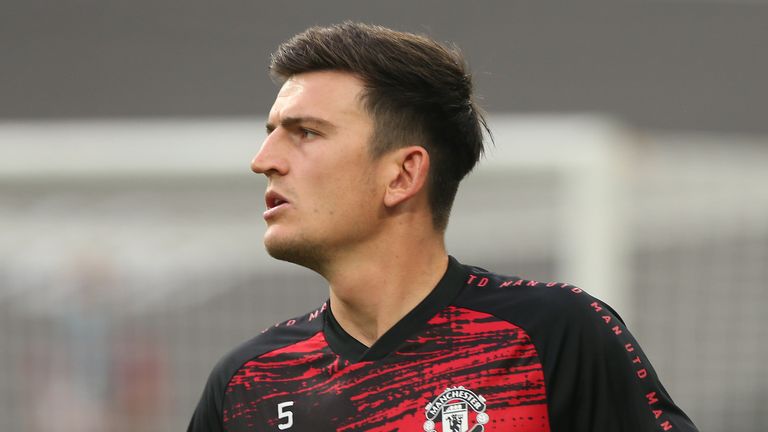 The centre-back was withdrawn from England's squad for next month's Nations League matches by Gareth Southgate after initially being found guilty of all the charges.
The FA and Southgate are unlikely to re-instate Maguire's call-up following his appeal.
"Having spoken to Manchester United and the player, I have made this decision in the best interests of all parties and with consideration of the impact on our preparations for next week," Southgate said on Tuesday.
Manchester United intend to stick with Maguire as club captain for the upcoming season.
Maguire was arrested with his brother Joe, 28, and family friend Christopher Sharman, 29, after a fight broke out while he was on holiday in Mykonos over claims his sister was injected with a suspected "rape drug".
Both Joe Maguire and Sharman were sentenced to 13 months in prison, also suspended for three years.
All three men denied all charges.