Fergie - Giggs the greatest
Sir Alex Ferguson does not think anyone will match Ryan Giggs' longevity as he prepares to play his 900th game for Manchester United.
Last Updated: 23/02/12 8:30am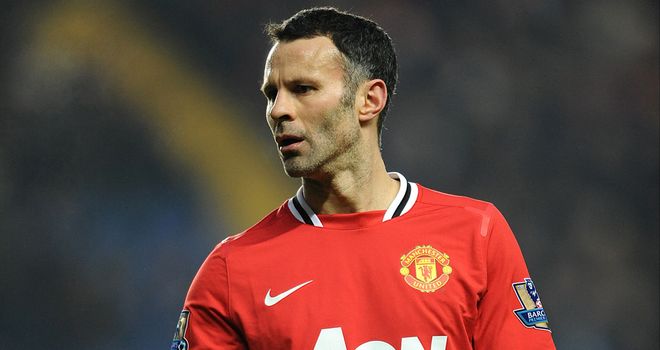 Sir Alex Ferguson does not believe anyone will match Ryan Giggs' longevity as he prepares to play his 900th game for Manchester United.
The Welshman surpassed Sir Bobby Charlton's appearance record for the club in the 2008 UEFA Champions League final but is still going strong now at the age of 38.
He is also the most decorated player in United's history and recently signed a new one-year contract to keep him at Old Trafford until the end of the 2012-13 campaign.
Giggs is currently one short of 900 appearances for the Red Devils and will reach the milestone if he plays any part in Thursday's Europa League game against Ajax.
Ferguson does not think that is a landmark that will ever be equalled and has praised Giggs as the greatest player to ever come out of Britain.
"I would say that from my personal view," said the manager.
Favourites
"I don't say everyone will agree with me as we all have favourites. But, playing in the Premier League as long as he has, I don't think another player will do it."
Ferguson has been astonished by the way that Giggs has not only remodelled his game as he has grown older, but also by his remarkable fitness levels.
Recalling the moment that Giggs broke Charlton's record, Ferguson added: "It's amazing, thinking about that night in Moscow - you are talking about more than 100 games on.
"It's phenomenal and he keeps defying his age. This season he's been just the same as he was in Moscow."
"Today it's a different Giggs. He's changed his position a few times to more central, that's created a different aspect to his game.
"He's still got the same change of pace and wonderful balance but he's not as quick as 10 years ago."
Maldini
Few come close to being such a star performer, at such a high level, for such a long time.
The immediate comparison is with legendary Italian Paolo Maldini.
His first-team career with AC Milan spanned 24 years and he also made 900 appearances; 902 to be exact, before he quit, in 2009, a month before his 41st birthday.
Yet even there Ferguson feels there is a subtle difference that has to be taken into account when analysing the respective merits of two brilliant players.
"Obviously Maldini was a magnificent player but there is a distinction," said the United boss.
"Maldini was a defender and although in his case, he probably put in a lot of running as a full-back, wide (midfield) players have more work to do."
Giggs' continuing form has raised the possibility of him reaching the magic 1,000 games mark, even if Ferguson feels that remains unlikely.
"One hundred games from now?" said Ferguson. "How old would that make him?
"Stanley Matthews played at 50 I suppose. We will just have to wait and see."