Manchester United striker Danny Welbeck on the 2-1 win over Liverpool
Manchester United striker Danny Welbeck believes the work ethic of the team ensured the 2-1 win over Liverpool.
Last Updated: 13/01/13 4:34pm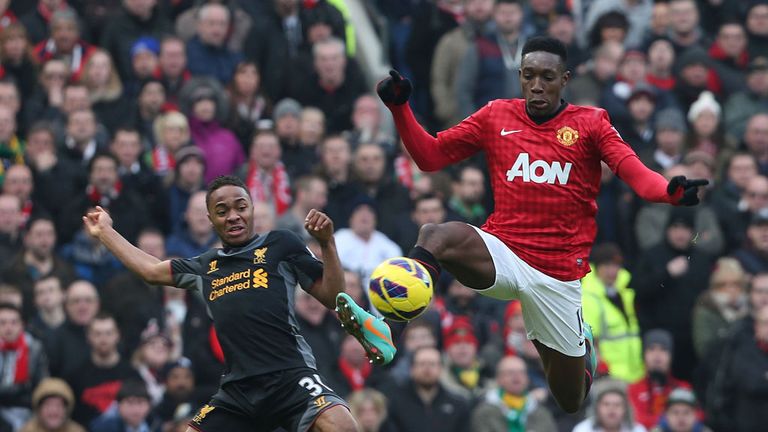 The England forward was awarded man-of-the-match for a workmanlike display but it was attacking partner Robin van Persie who opened the scoring with a typically clinical 19th-minute opener.
There was an element of both fortune and controversy about the Red Devils' second when Patrice Evra headed a set-piece in via the face of Nemanja Vidic, who may have been fractionally offside.
But Sir Alex Ferguson's hosts held on for the points regardless - even after Reds substitute Daniel Sturridge halved the deficit from close range - to stretch their lead at the top of the Premier League.
Welbeck said of Van Persie: "Robin's different class and he produces moments in the game that others can't. It's great to have him on our side and he showed it today when he put the ball in the back of the net.
"They're old-time rivals and we need to get the three points in every single game. That's what we set out to do and thankfully it's happened.
"We had our gameplan set up and I think it worked really well. It was a good team performance and I thought we dug in really well."
On his own performance, Welbeck added: "Obviously I've got to work hard in the game and once I get my chance on the pitch, I've got to show what I can do and make the best of it.
"Once Daniel Sturridge came on the pitch we had to set up a little bit differently but it was a great performance all round because they've got many quality players in their side."