Paul Pogba says he left Manchester United because of Sir Alex Ferguson
Juventus midfielder Paul Pogba has revealed he has no regrets about leaving Manchester United last summer.
Last Updated: 09/02/13 1:13pm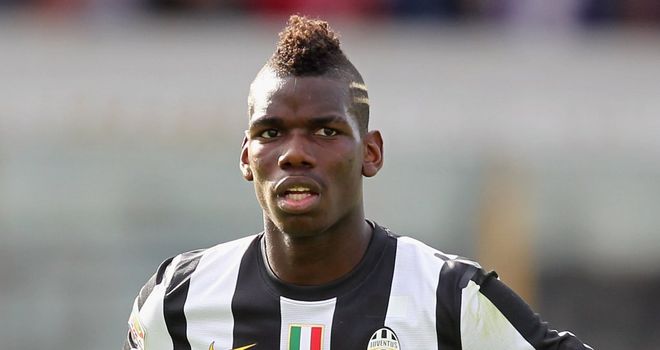 The 19-year-old, who signed for United from French side Le Havre, was offered a new contract at Old Trafford, but the player opted to turn it down in order to further his career elsewhere.
Pogba, who is now a regular fixture in Antonio Conte's squad, has played a key role in helping the Italian giants establish themselves at the top of Serie A, scoring four goals in 19 appearances for the Bianconeri.
However, the France Under-20 star insists that he does not hold any grudges against the United hierarchy for the way he was treated during his time in the North West, although he claims the reason why he had to leave was all down to manager Sir Alex Ferguson.
He told The Times: "I didn't want to sign a contract as Ferguson didn't play me, even though there were no midfielders there.
"He obviously thought I didn't deserve the contract I asked for, and didn't put me in the team even though he had no midfield players. It was his choice.
"United were short of players like me, but it was the manager's decision. I couldn't do anything about it. I was frustrated because he spoke to me a few times and said I was nearly there.
"I told him 'If I don't play then I can't get any experience and see how far I have to go'. I played a few cup games but he didn't want to give me a contract and they just let me go."
Pogba insists money never came into his thinking when deciding to leave Manchester for Turin, but says the return of Paul Scholes was the final straw.
He said: "When I saw Scholes come back part of me was really happy as he's a legend, but I knew it was the end of me. The manager thought Scholes had to play, not me, and after that I had to leave. Maybe Ferguson will regret it now, but I don't think about Manchester United any more. I have no regrets about leaving Manchester, none at all."
To find out more about live football on Sky Sports, Click here